Our two week road trip is quickly coming to an end, but I was still very much excited about our final stop. For months (years actually) I've been looking forward to checking out Yosemite National Park. Today was the day we planned to go, but last night the kids made it clear that they were done. They are ready to be home and just chill. As disappointed as I was, I knew it was for the best. They have been good sports and we didn't want to over extend our ambitious travel itinerary and cause adventure burn out for the kids. I'm not sure if I could ever get tired of visiting new places, there is just so much to see, but they didn't share my vision. We decided instead of spending a day exploring Yosemite, we would head home a day early. It was a long drive back, so we took a break and stopped at Whiskeytown National Scenic Area on our route north.
Whiskeytown was once a gold mining settlement during the California Gold Rush of 1849. Now, this area draws people looking to swim, sail, kayak, fish and hike…you can even pan for gold during the summer months. Check the website for schedule details.
We arrived at the Visitor's Center, got our National Parks Passports stamped and found out what our options were in the area. We decided on a quick walk over to see Camden House and then another stop at Clear Creek Falls.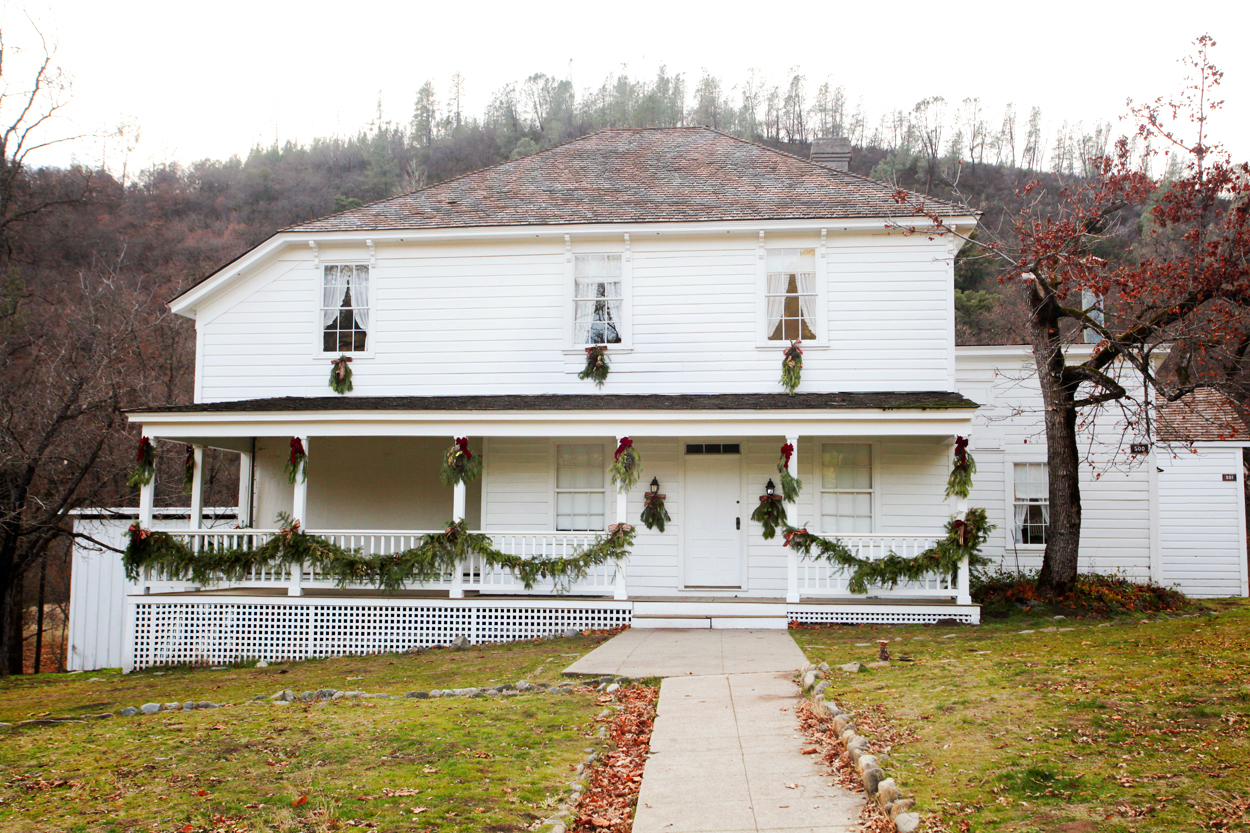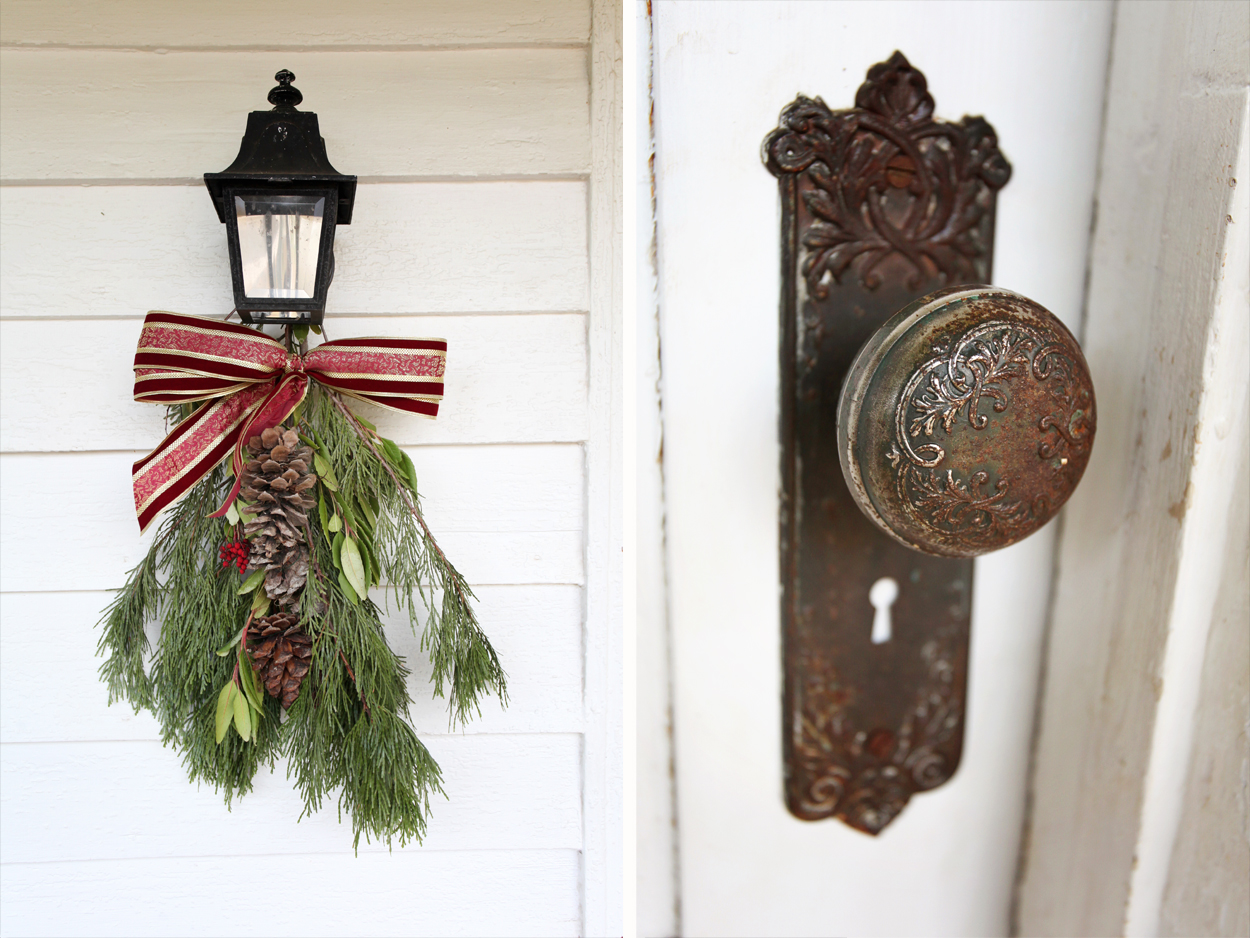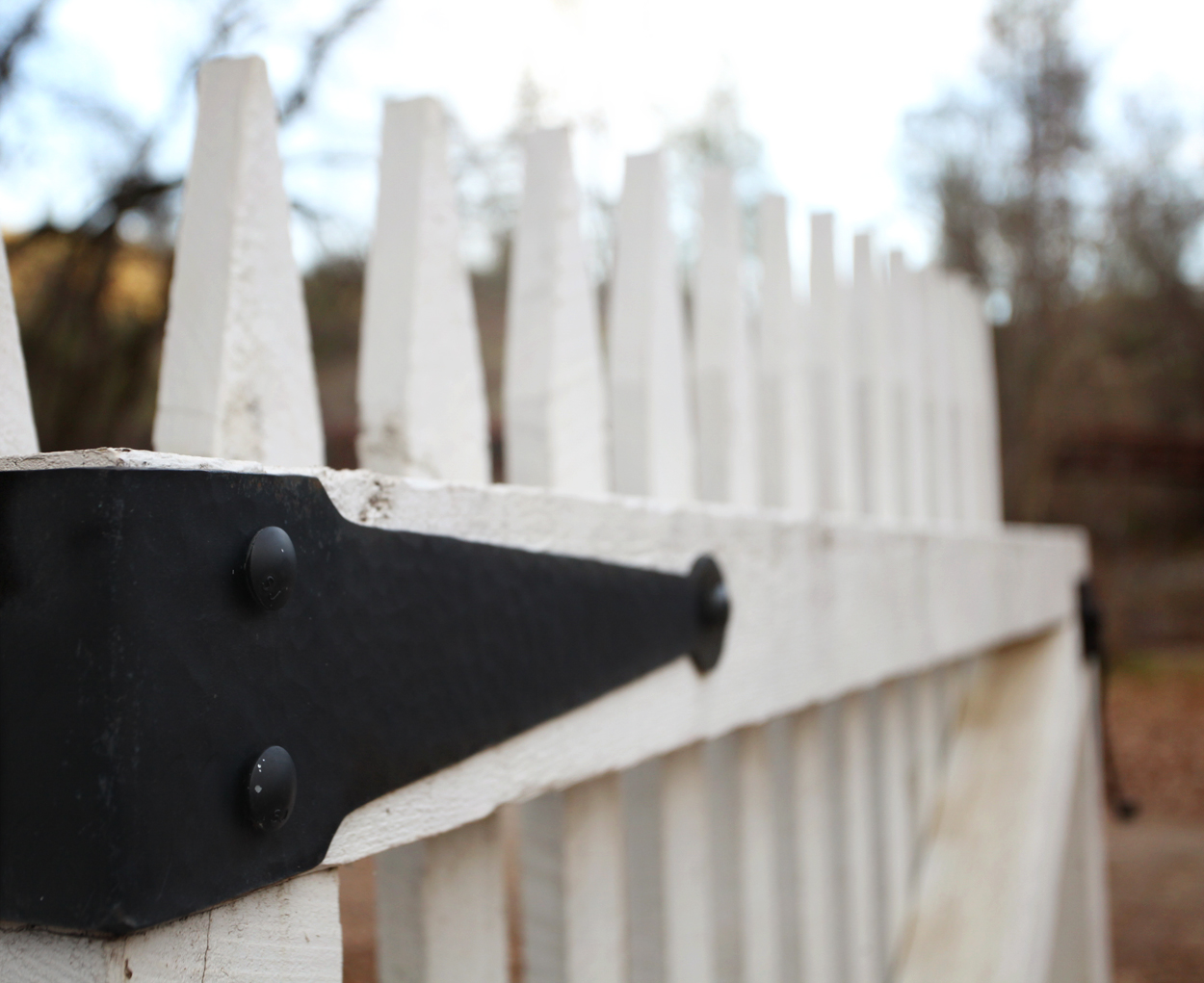 Most of what we could experience was done just by walking around the area. The Camden House wasn't open for tours while we were there, so we just enjoyed the nice Christmas decorations they had hanging up. If you look closely on the detail shot of the door knob, the keyhole doesn't exist. The door handle is purely decorative!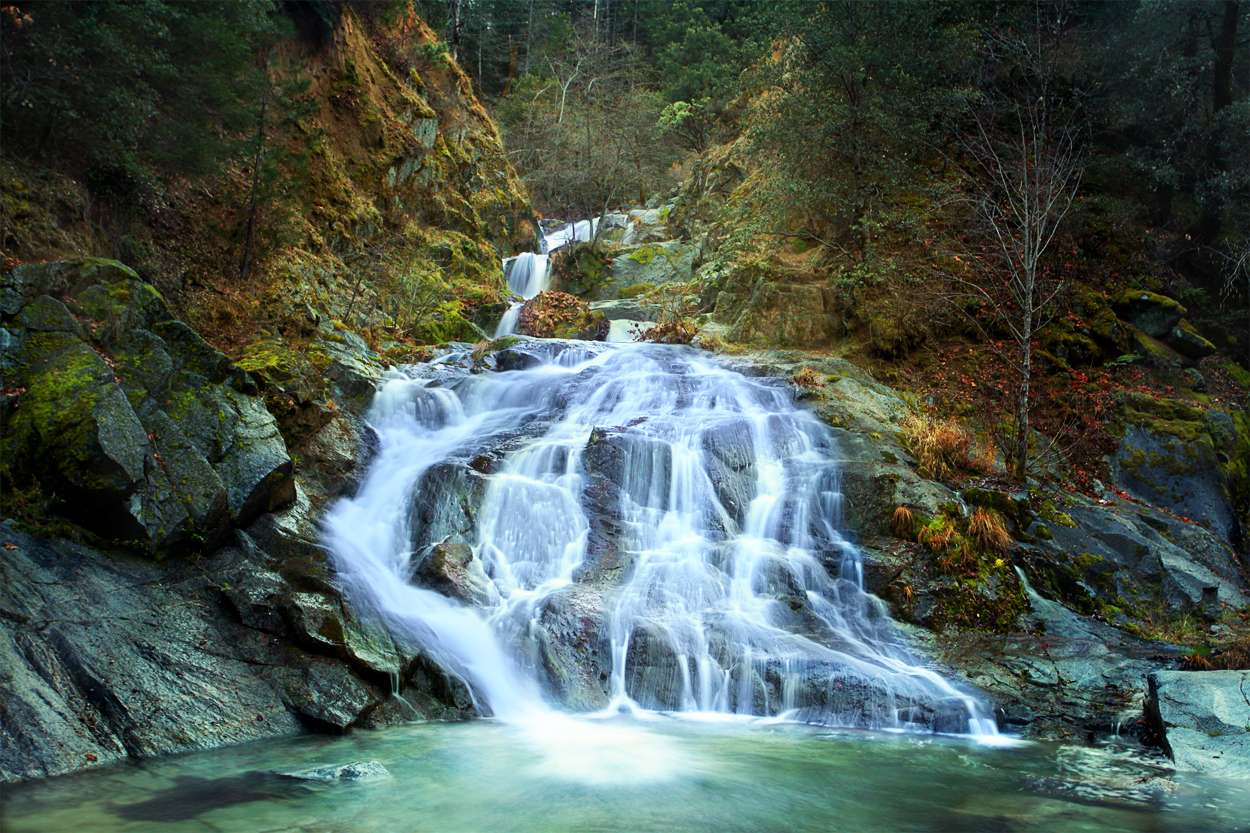 Just after sunset we ventured along the 1/4 mile paved trail to discover Crystal Creek falls. As with most waterfall hikes, you can hear the waterfall before you actually see it. This is a waterfall is easy to access and is a must see at Whiskeytown. The trail is flat, paved and short making it a nice trail for anyone enjoys beautiful scenery. Next time we're in the area, I'd like to try the Whiskeytown Waterfall challenge and hike to all four waterfalls.