Touring Oregon's Wine Country
A few weeks ago we spent the afternoon touring four different local Oregon wineries. This was our second tour with Dan at Triangle Wine Country Tours and this tour was even better than the first. Lucky for us it was a beautiful sunny fall day here in Oregon which allowed us to soak in the scenery while sampling wine outside. I'll be the first to tell you that I'm no where close to being a wine expert. I don't have all the lingo down, but I am picking up bits here and there. This post does not contain any wine reviews as I'm still a newbie and don't feel I am remotely qualified to do so. However, if you enjoy artfully composed shots of beautiful local scenery then sit back and enjoy!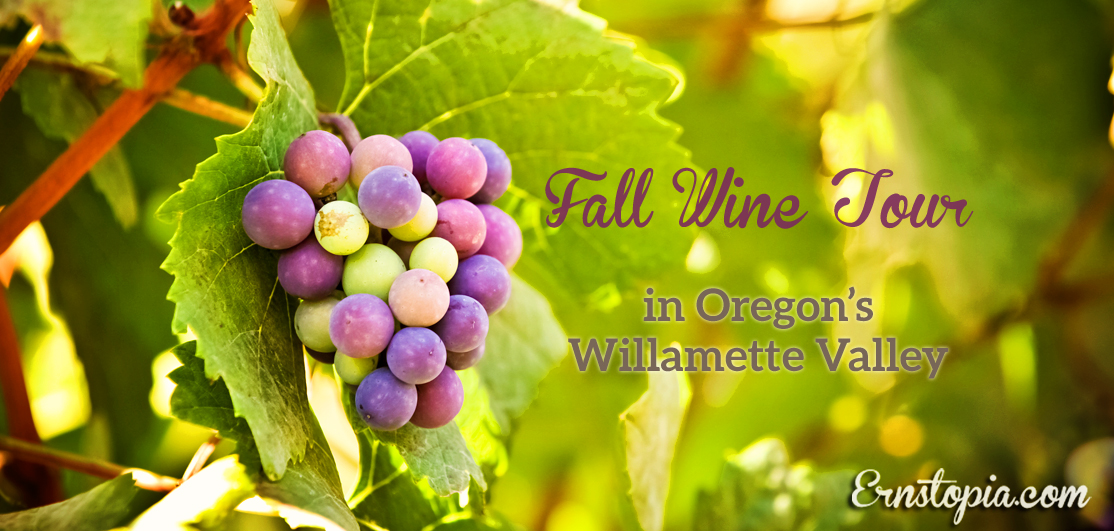 Part of what I enjoy about the tours we have taken with Dan is that he engages with us and loves to teach his tour clients about all aspects of the wine industry. If your goal is to just go out and get plastered while someone else chauffeurs you around, this is definitely not the tour for you, but if you love to learn about wine and what makes our area such a great place to grow grapes, then for sure give Dan at Triangle Wine Tours a call.
RED HILLS MARKET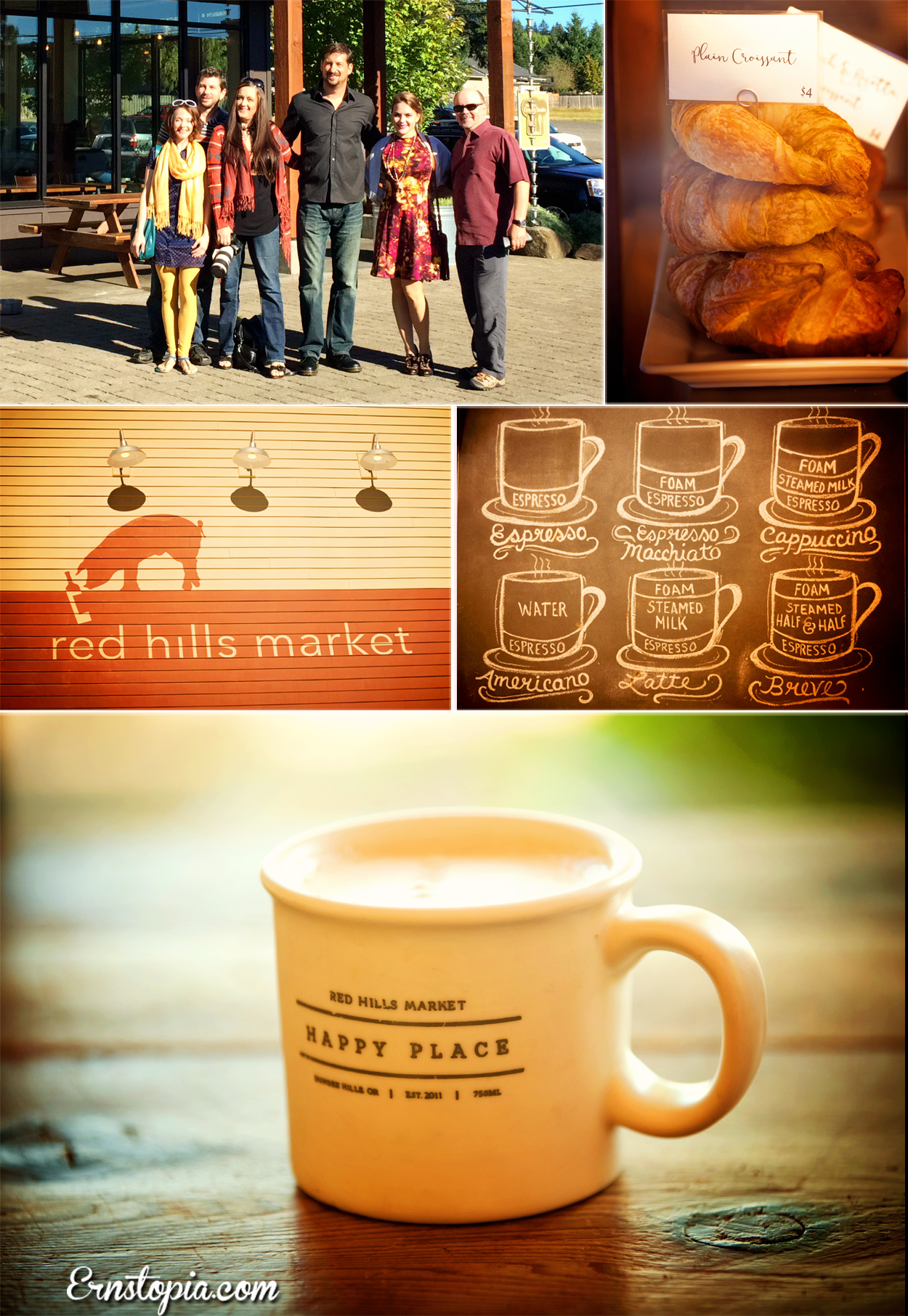 Our first stop of the day was at Red Hills Market in Dundee, OR. We stopped here to get coffee and to order sandwiches for lunch. I had my favorite vanilla chai latte…yum, perfect fall drink!
SOKOL BLOSSER ESTATE: Dundee Hills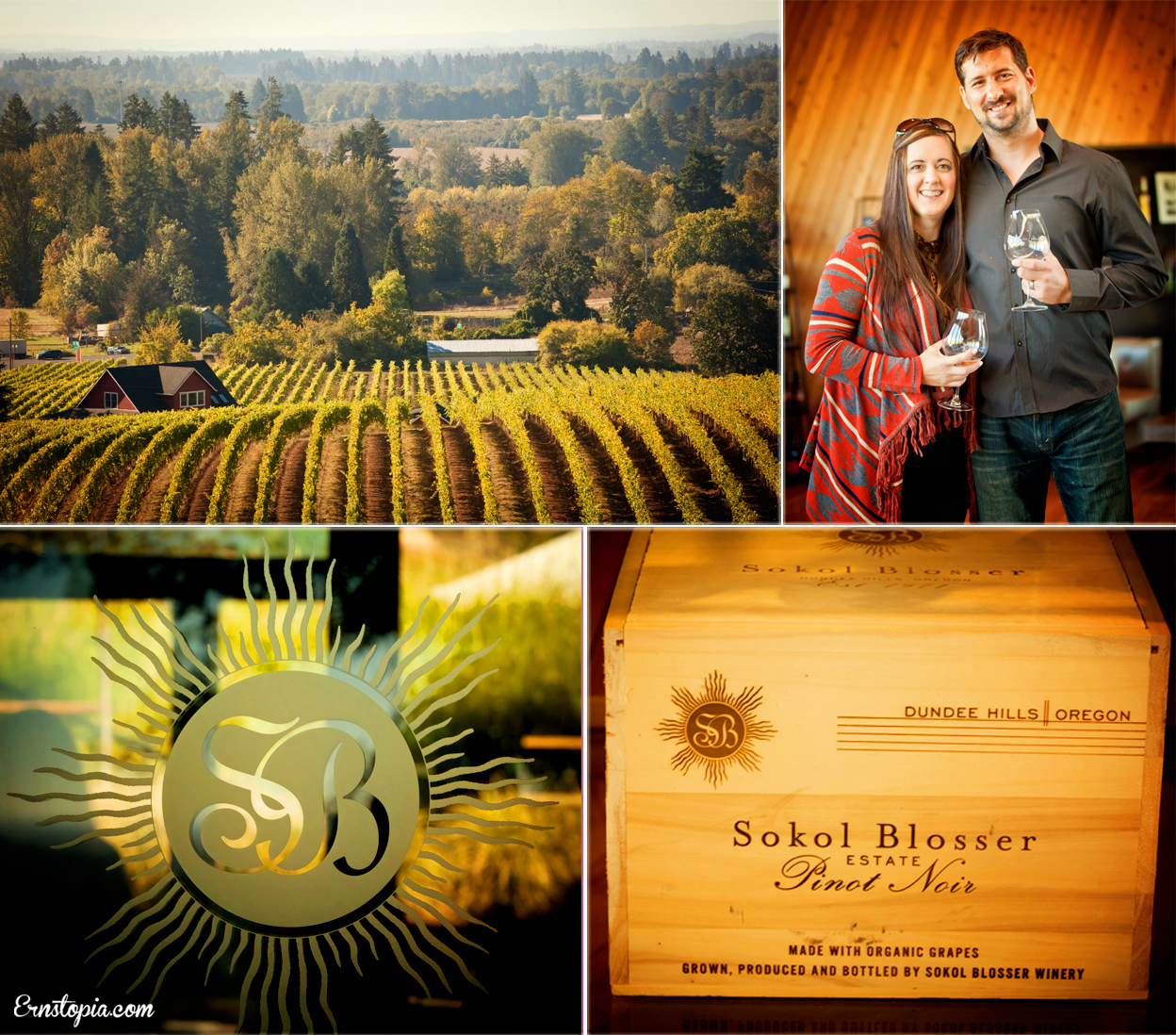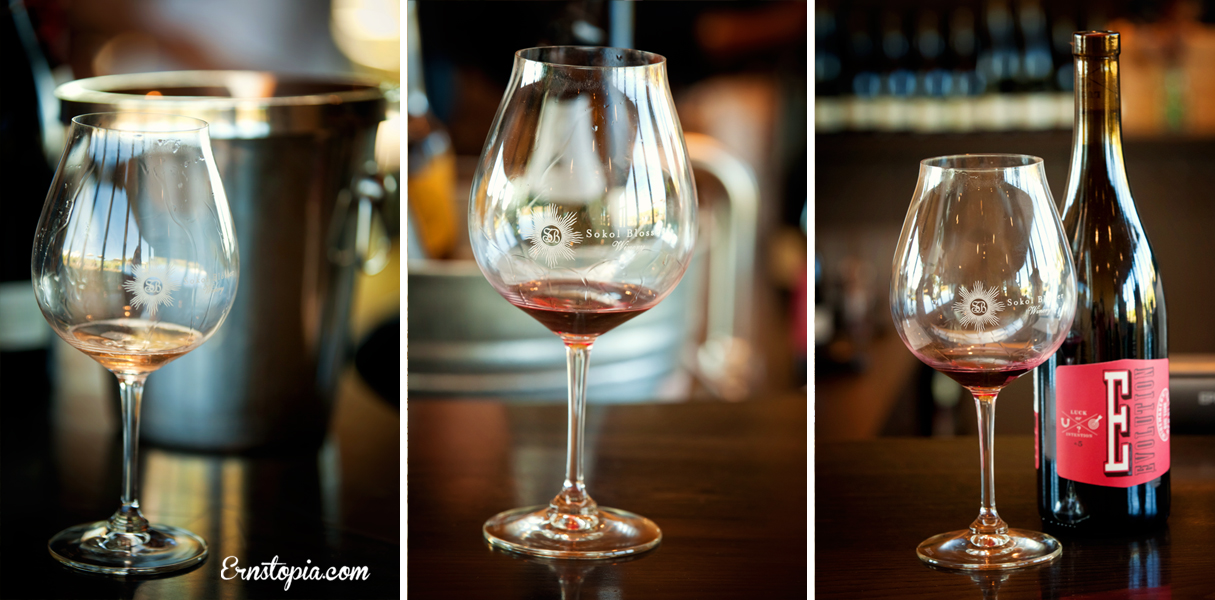 We were greeted at the door with some sparkling wine to start of our tour at Sokol Blosser. What a beautiful property!
On the ride between vineyards, Dan continued to educate our group with our ears bent forward in order to glean as much possible information on the history and process used in the local vineyards. Just a heads up, if you happened to be riding in the back of the wine tour van and by chance you woke up with muffled hearing in one ear, please, take it from me…don't ask anyone how to spell AVA…In my head I imagined it was a word spelled something like "avia," but no, it's actually not really a word, but an acronym for American Viticultural Area! Just a little lesson learned in the most awkward way possible. You're welcome!
DURANT VINEYARD at Red Ridge Farms

Durant Vineyards was my favorite stop from last year's wine tour and I was so excited to revisit this lovely location again. I love the property as well as their gift shop at Red Ridge Farms and bonus, the people who work at Durant Vineyards are extra friendly. Unlike this year, last year's visit was so rainy we couldn't see this amazing view of Mt Hood. It's just stunning isn't it?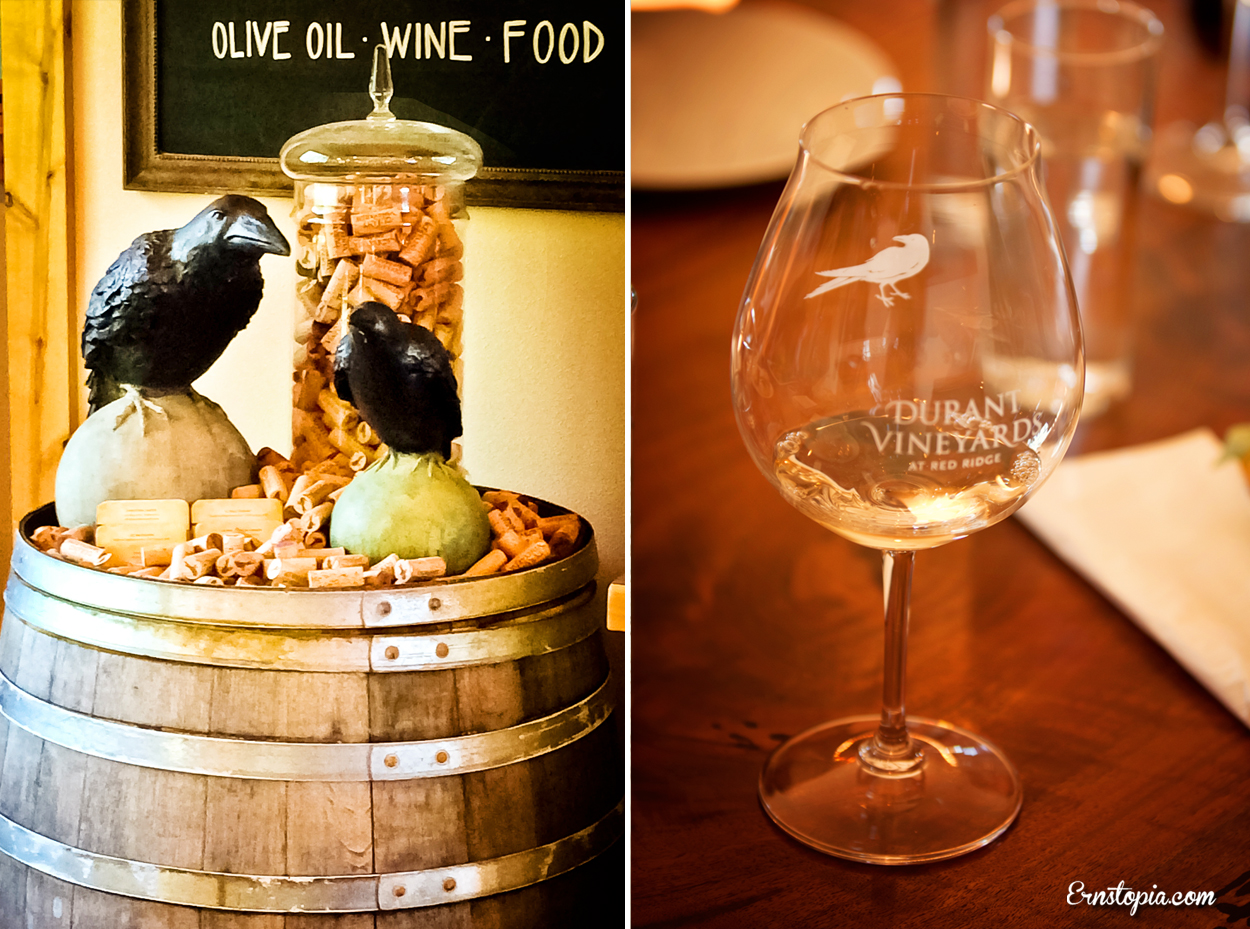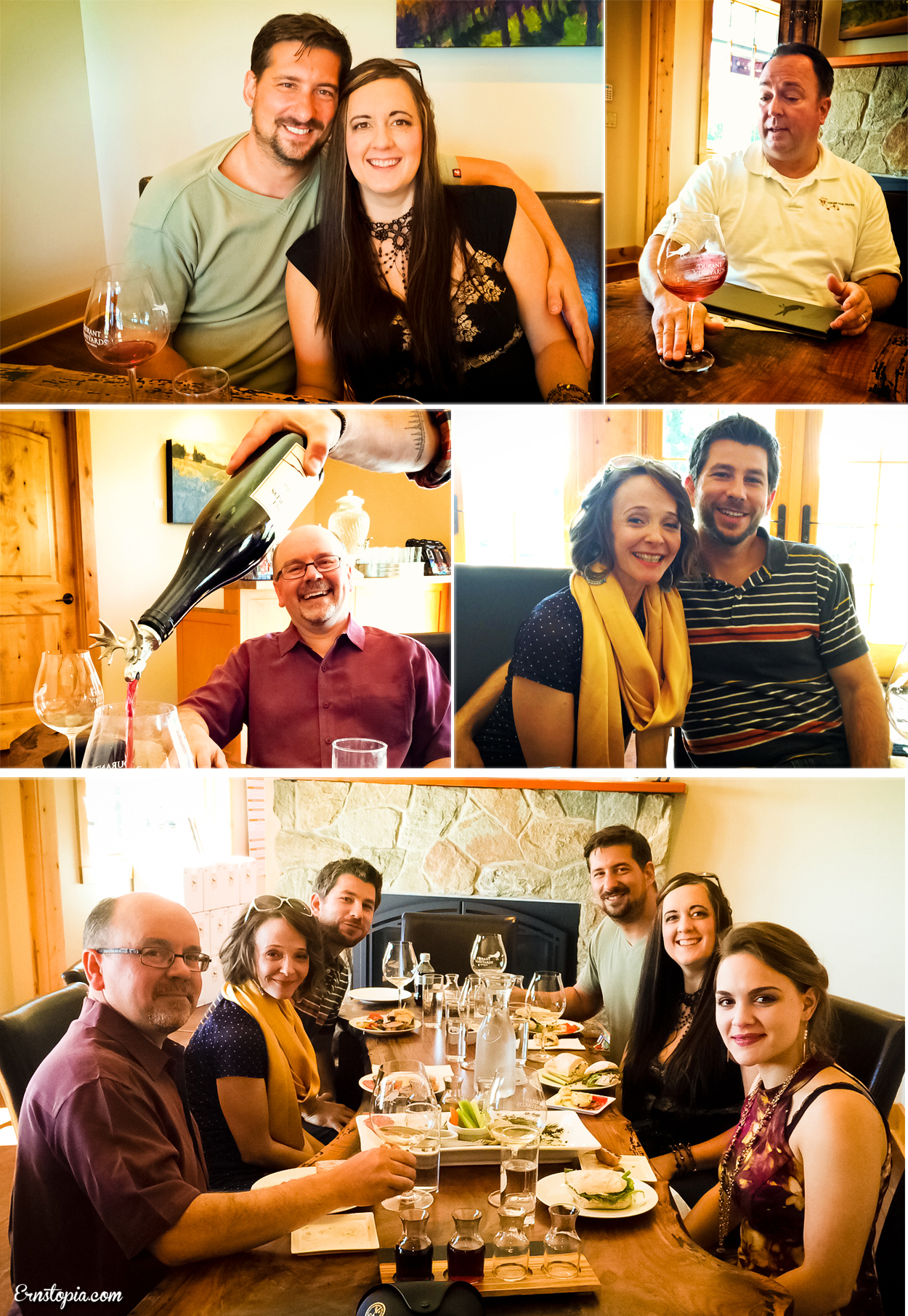 What a great group of people to share lunch with. We leisurely enjoyed sampling the wine flight while Dan explained how to properly taste the wine.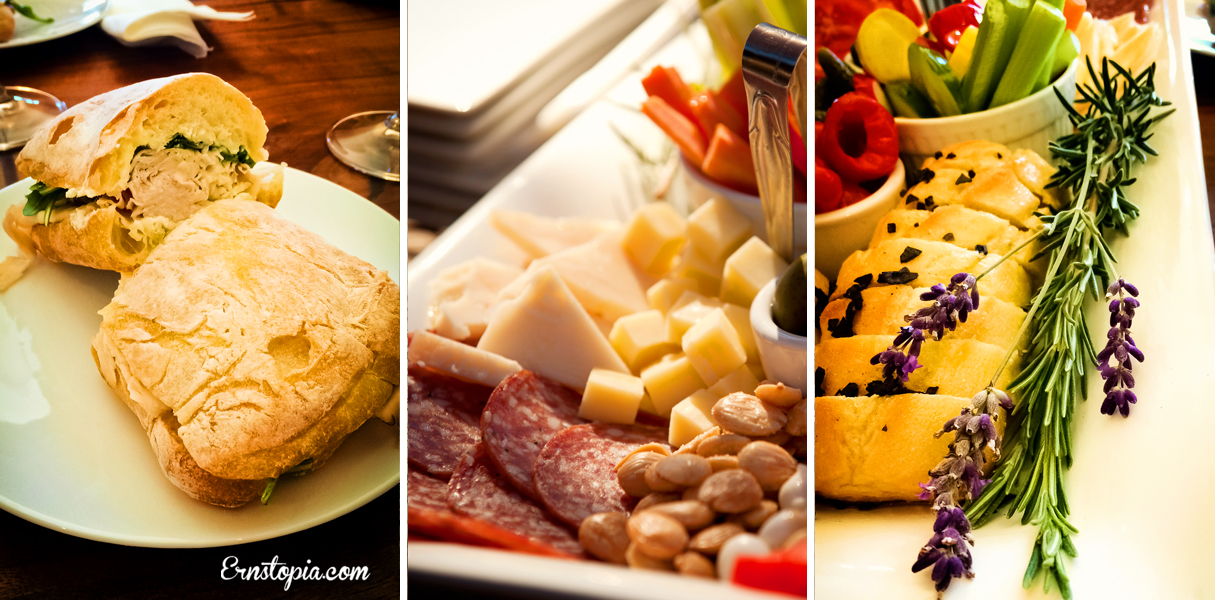 I was so impressed with the beautiful cheese and meat tray with delicious accoutrements consisting of local cheeses and fresh veggies. I'm not gonna lie, it was super yummy. The presentation was equally wonderful. Something new that I haven't tried before was the black lava salt you see sprinkled over the bread. It was really tasty. Oh and the rustic turkey sandwiches we picked up earlier at the Red Hills Market were really quite good. I don't eat much bread anymore, so it was such an enjoyable treat for me to indulge. I could only eat half of my sandwich but made sure the rest of it came home with me for dinner! I some how forgot to include a photo of the chocolate covered almonds…so, so good.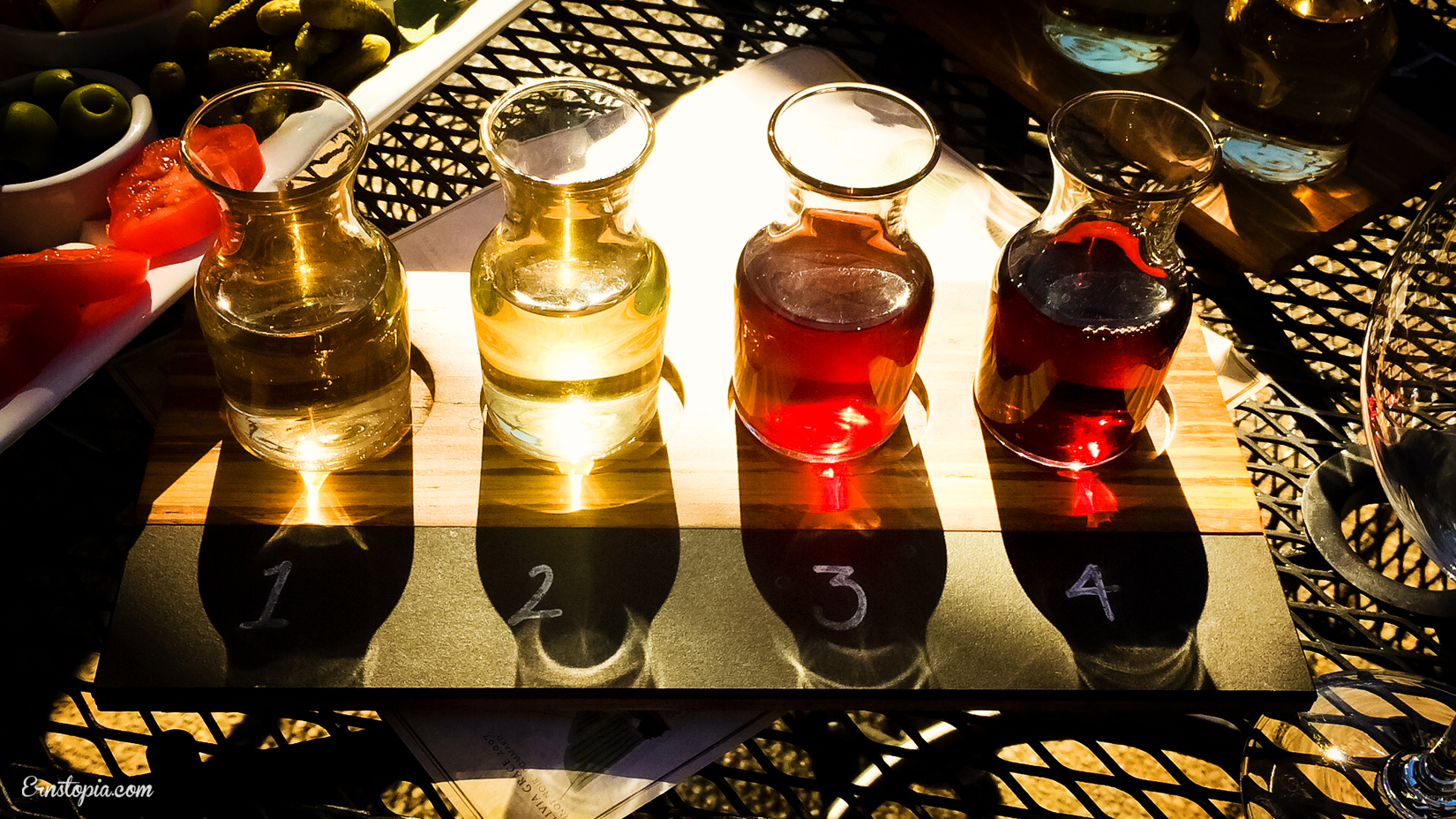 My favorites were #2 and #4. I made sure to purchase bottles of the 2013 Chardonnay before leaving the vineyard.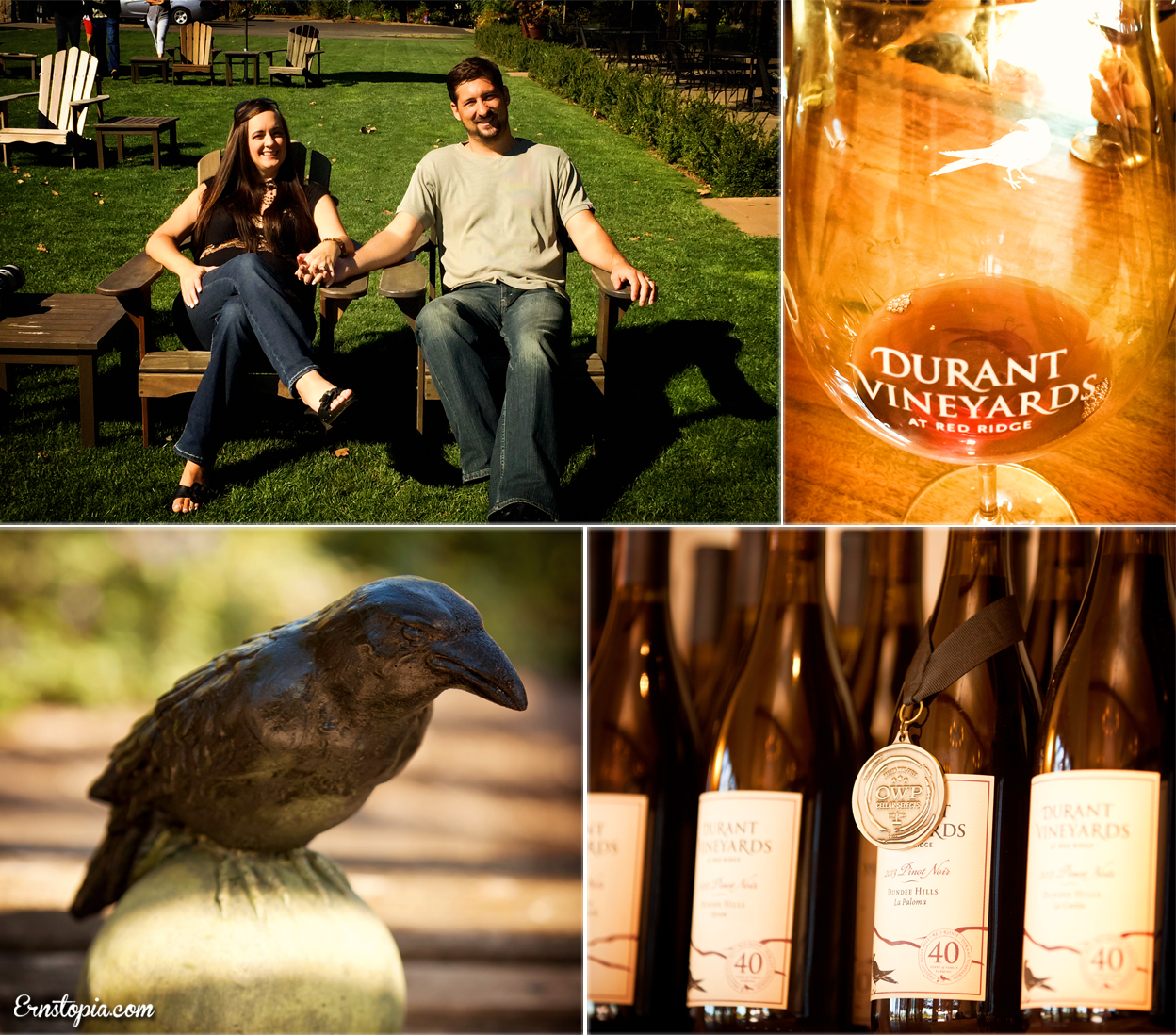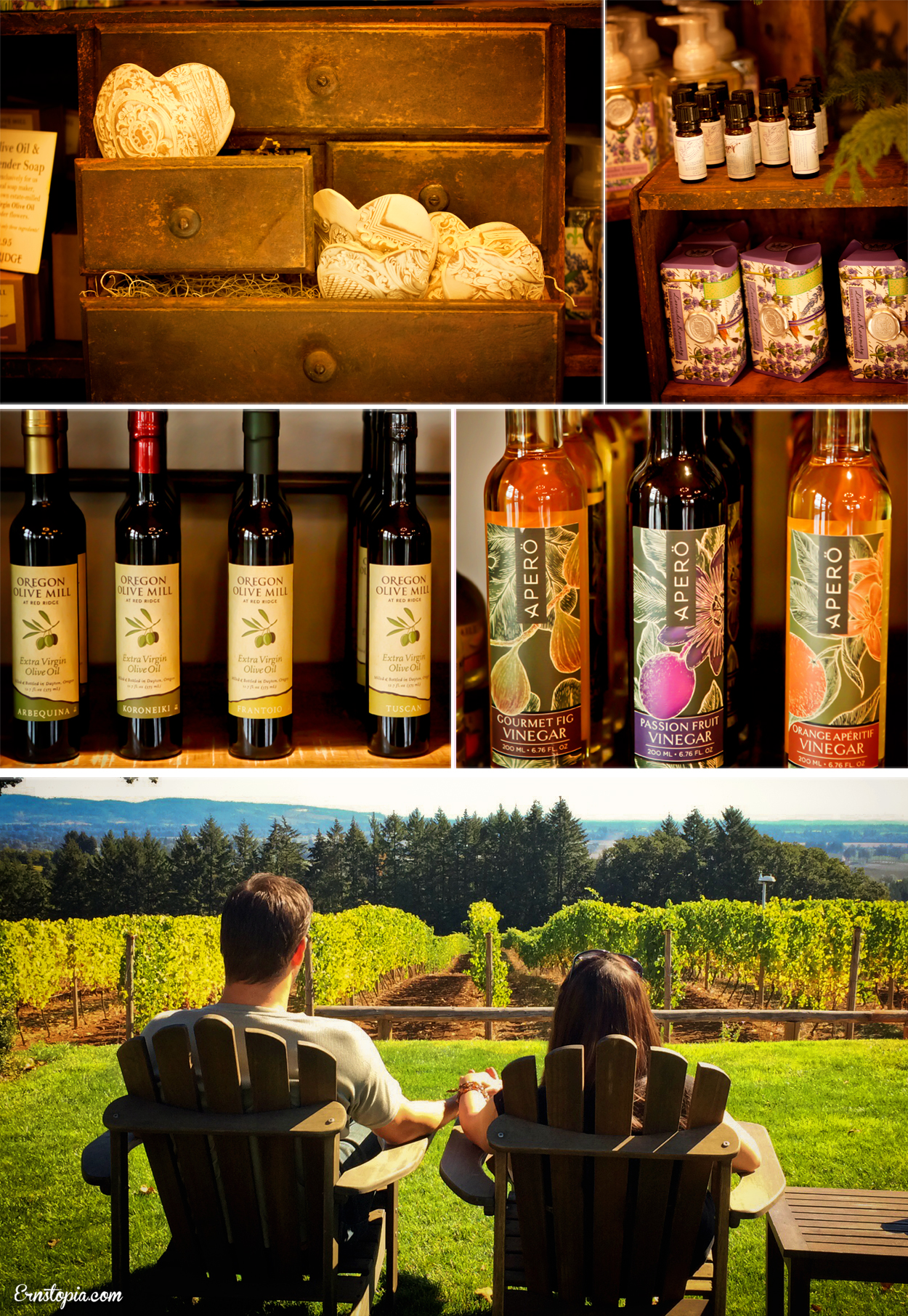 One of my favorite things about Durant Vineyards is the little gift shop located next door at Red Ridge Farms. Where to begin…They offer fresh pastries, loose-leaf tea, lavender products, unique varieties of flavored honey, gourmet salts and beautifully scented lotions and soaps. What you don't want to miss is a chance to sample their olive oil and vinegar. Red Ridge Farms is home to 13+ acres of olive trees and they offer tastings of their Red Ridge Farm olive oil that is pressed on site. While the olive oil is good, my very favorite thing is their vinegar tasting bar. More specifically the Passion Fruit Vinegar! It is delicious…so good. I would pour it over ice cream, it's that good. We had to get a couple bottles because the bottle we purchased last year is running low and I've been carefully rationing it until we can get more. Honestly, it's worth the drive to the vineyard just for this vinegar, but you can also purchase it online at the Red Ridge Farms website. (Just so you know, I'm not being compensated for this recommendation, but love to share life changing ingredients like this vinegar!)


VISTA HILLS VINEYARD: Dundee Hills
Gratuitous wine glass shot! Quite frankly I'm impressed that after visiting and tasting wines at two vineyards, I am still able to capture such beautiful bokeh at this point. Might very well be one of my best, unintended bokeh shots ever!