The Whistler Tea House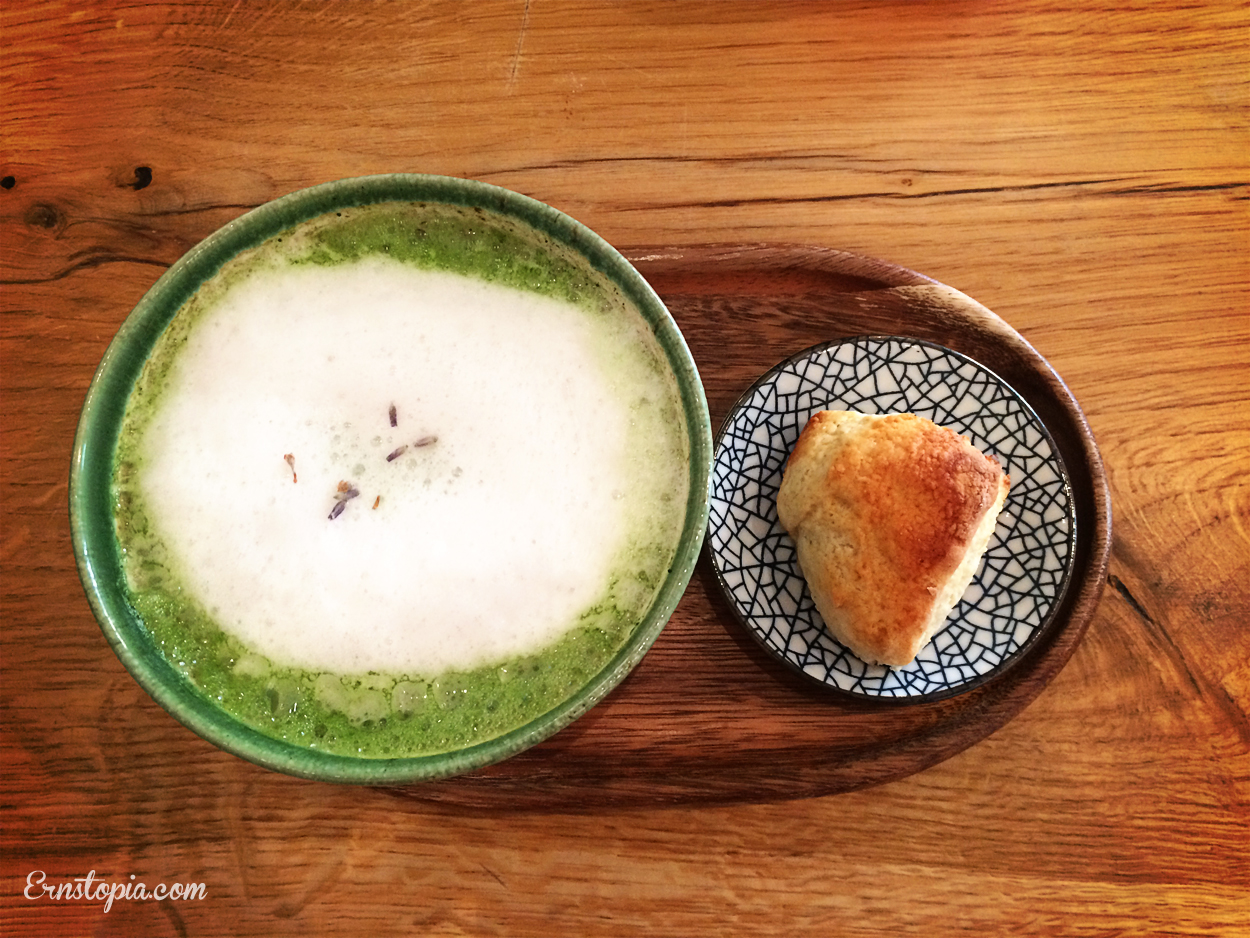 For some reason, I'm on a big tea kick lately. Probably because I'm trying to cut out dairy. We all know that coffee without creamer, just isn't coffee…so tea it is. While in Whistler last week I scoped out a few local places have tea. Originally I wanted to take my daughter to high tea at the Empress in Victoria, but when our plans to go to Victoria got cut, I searched for somewhere in Whistler where we were staying. As luck would have it, I did a quick Google search and learned that the Fairmont in Whistler (which is the same chain that owns the Empress) also has a high tea. Further research would tell me that they no longer offer afternoon tea service at the Whistler, so the search continued until I came across an amazing option in Seattle. You can read all about our afternoon tea at the Georgian in this post.
I still wanted to track down someplace to enjoy tea while in Canada, an luckily I found two new places to try. My first stop was at DAVIDs TEA where I tried a delicious Cardamom French Toast blend. Next on my list was The Whistler Tea House where I was dying to try matcha tea.
Matcha tea has been around for centuries, but recently has gained recognition for its amazing health benefits. This type of green tea originated in China around the 10th century and later was adopted by the Japanese in the 12 century for use in their traditional tea ceremonies. Rather than steeping green tea leaves and discarding them, matcha tea is made by milling the tea leaves into a fine powder and then whisking it into water using a special bamboo whisk. So you are actually consuming the entire tea leaf, giving you more antioxidants and other health benefits.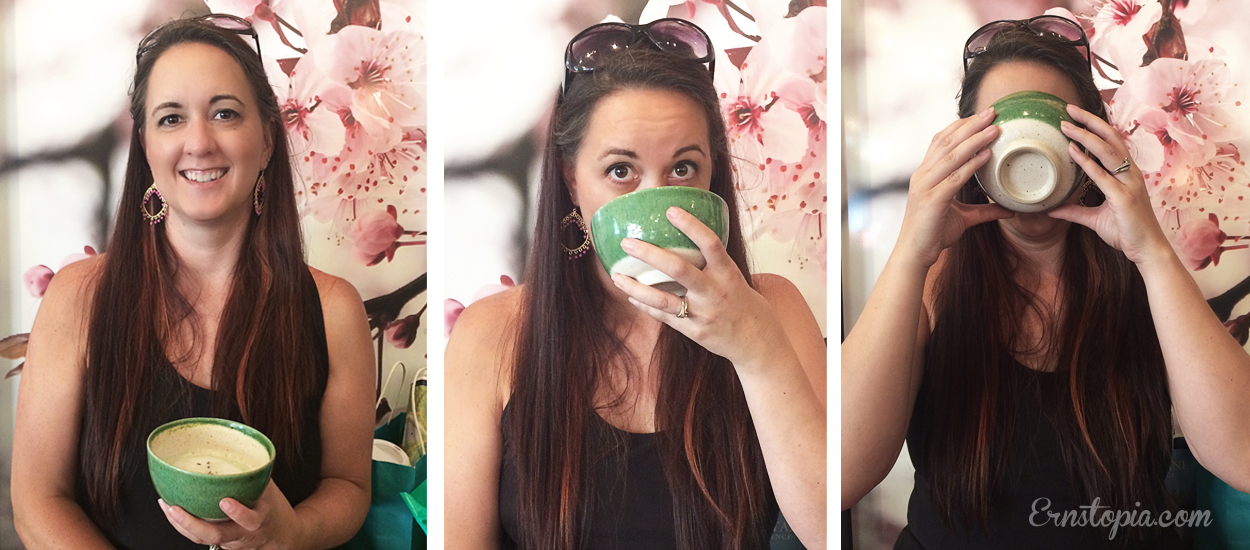 Intrigued by the growing popularity of this green tea I ordered the lavender matcha to see for myself what it was all about. As you can see, it came in this humongous bowl-like cup called a chawan. I don't normally care for the taste of plain green tea, but with the added lavender infused water, this tea was delicious and rich. I LOVE the taste of lavender, which seems strange because as a child I couldn't stand the smell (always reminded me of strong soap). The large amount of tea I drank was very filling to me which was great because we planned to order sandwiches to go with our tea, but they ran out of sandwiches before we arrived.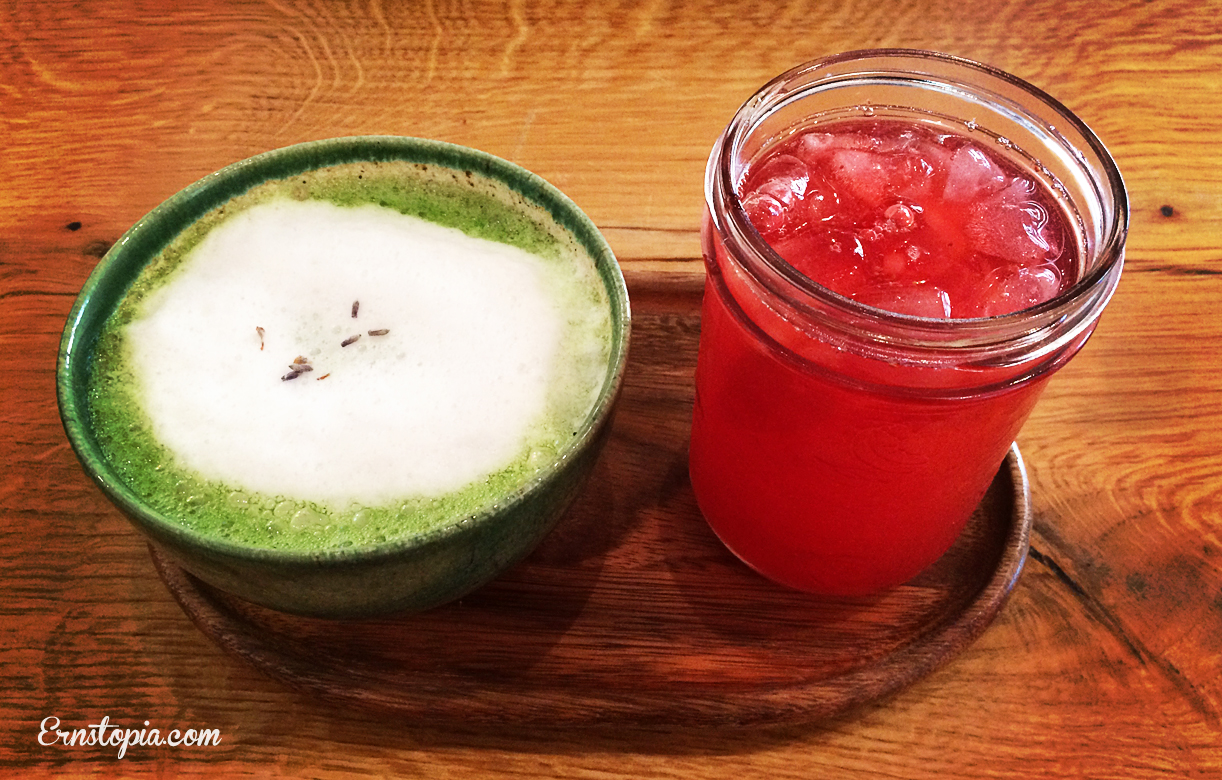 My daughter ordered a Raspberry Hibiscus Mint Iced Tea which looked so refreshing to me. It was a pretty warm summer day and normally I would have enjoyed an ice tea too, however in my quest to try my first matcha tea, I overlooked the ice teas entirely.
For a look at all the delicious offerings at The Whistler Tea House, check our their menu HERE.

Health Benefits of Matcha Tea
Is packed with antioxidants including the powerful EGCg
Boosts metabolism and burns calories
Detoxifies effectively and naturally
Calms the mind and relaxes the body
Is rich in fiber, chlorophyll and vitamins
Enhances mood and aids in concentration
Provides vitamin C, selenium, chromium, zinc and magnesium
Prevents disease
Lowers cholesterol and blood sugar