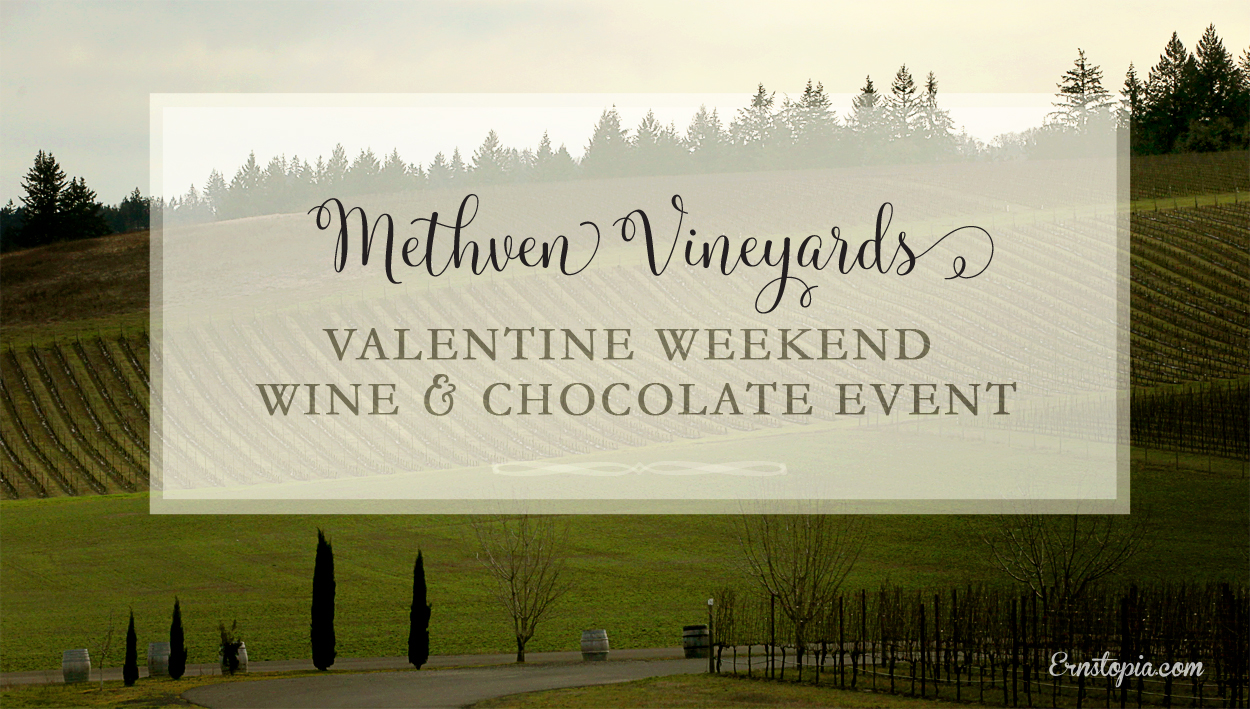 This year, a couple days before Valentine's Day, my husband surprised me with a fun day of wine tasting with some friends at Methven Vineyards in Dayton, Oregon in the Willamette Valley.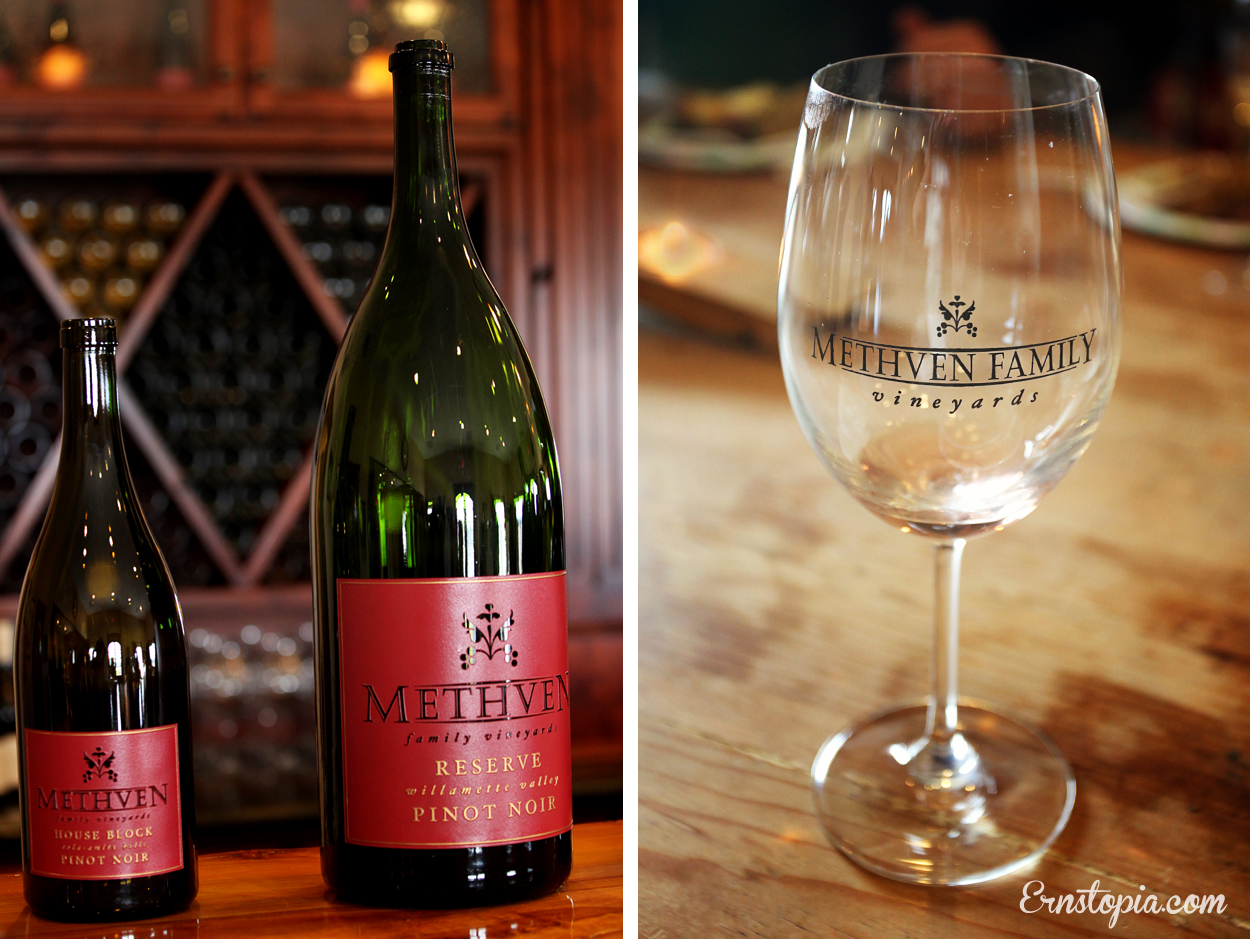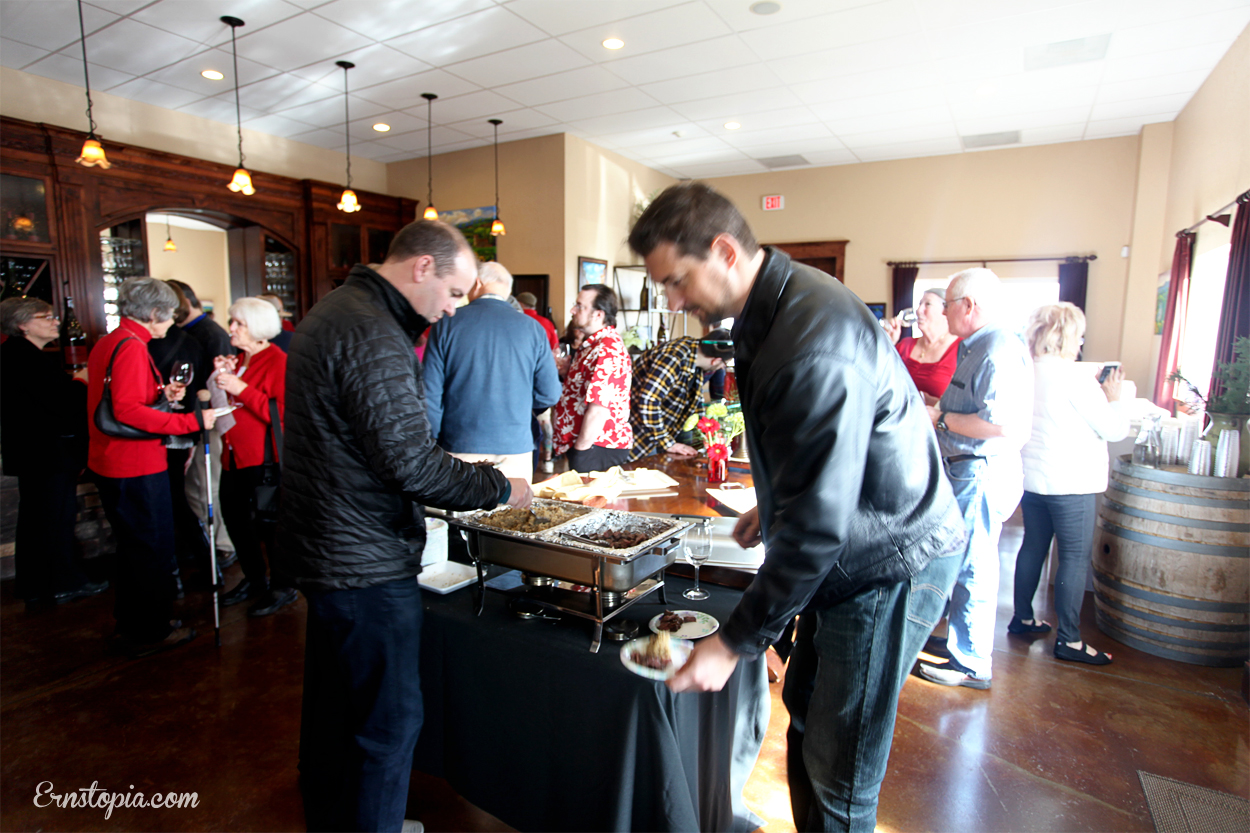 It's always pretty entertaining for me when downloading images taken on a wine tour…never fails that about half of my images are of the blurry sort. Here's is just one example (directly above) taken early in the day. To be fair, my lens is super heavy, but I don't think I can blame my hefty lens on this one! During this special event we enjoyed mushroom risotto, standing rib roast, fresh baked breads, gourmet cheeses and fruits. Everything tasted delicious, but as per usual I was partial to the cheese platter!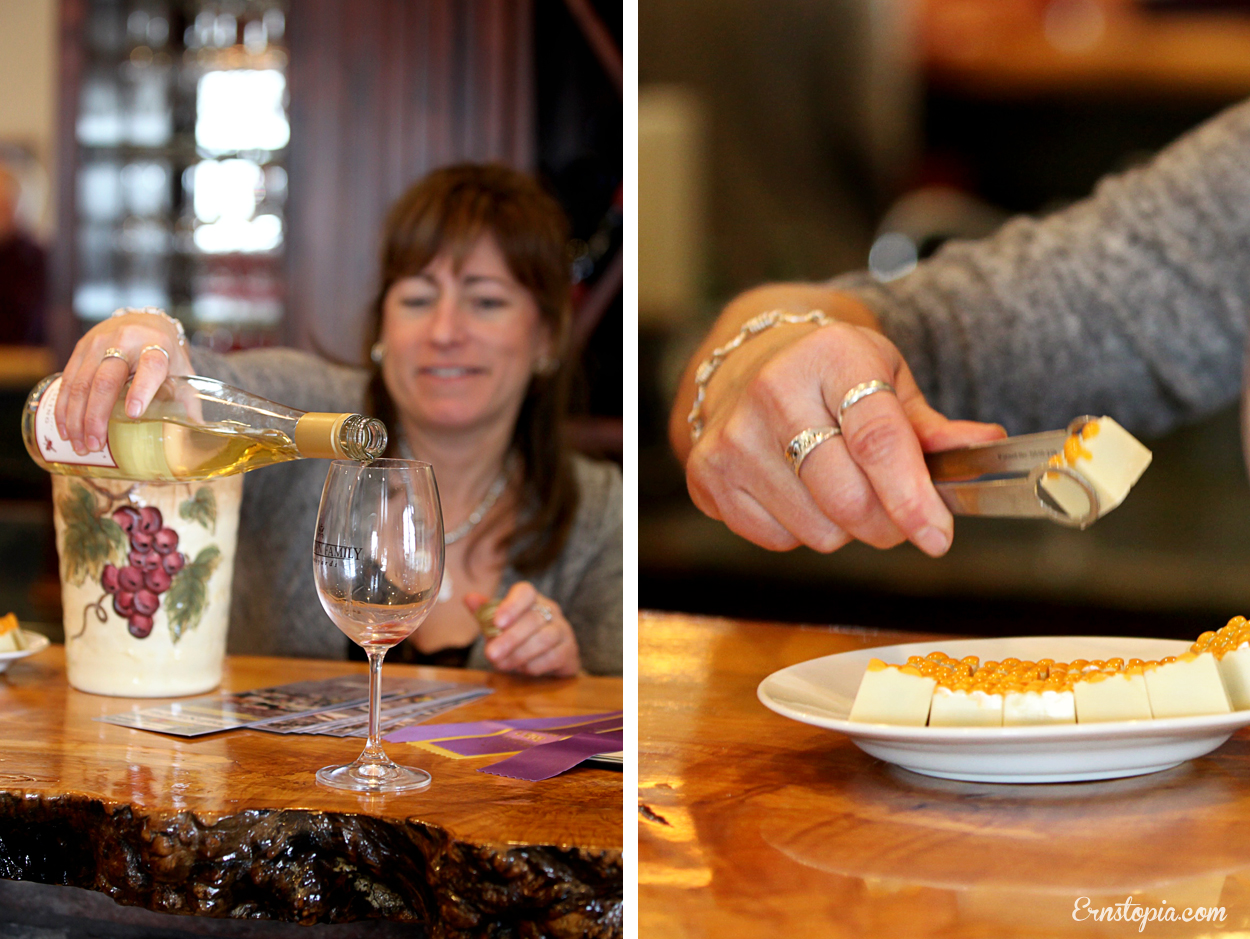 This tasting is for their 2015 Beekeeper Riesling and is one of my favorite dessert wines. We also sampled this delicious wine-infused chocolate made with the Beekeeper Riesling. This unique chocolate was made locally in Canby, Oregon by Ladybug Chocolates. We brought home a couple bottles of the 2015 Beekeeper Riesling as well as a bottle of the 2015 Gamay Rose.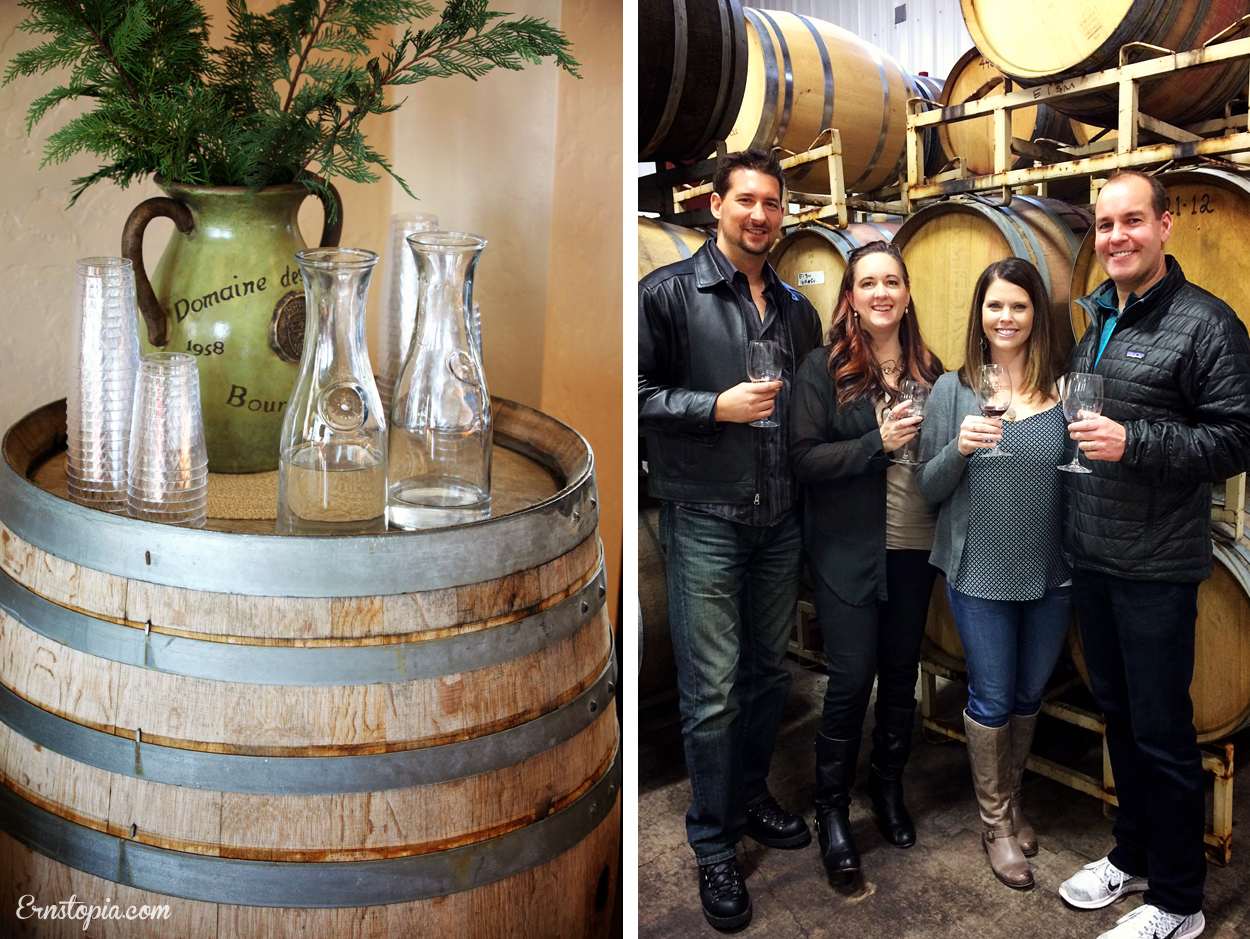 It's always fun to get a chance to go behind the scenes where the wine is aging in the barrels.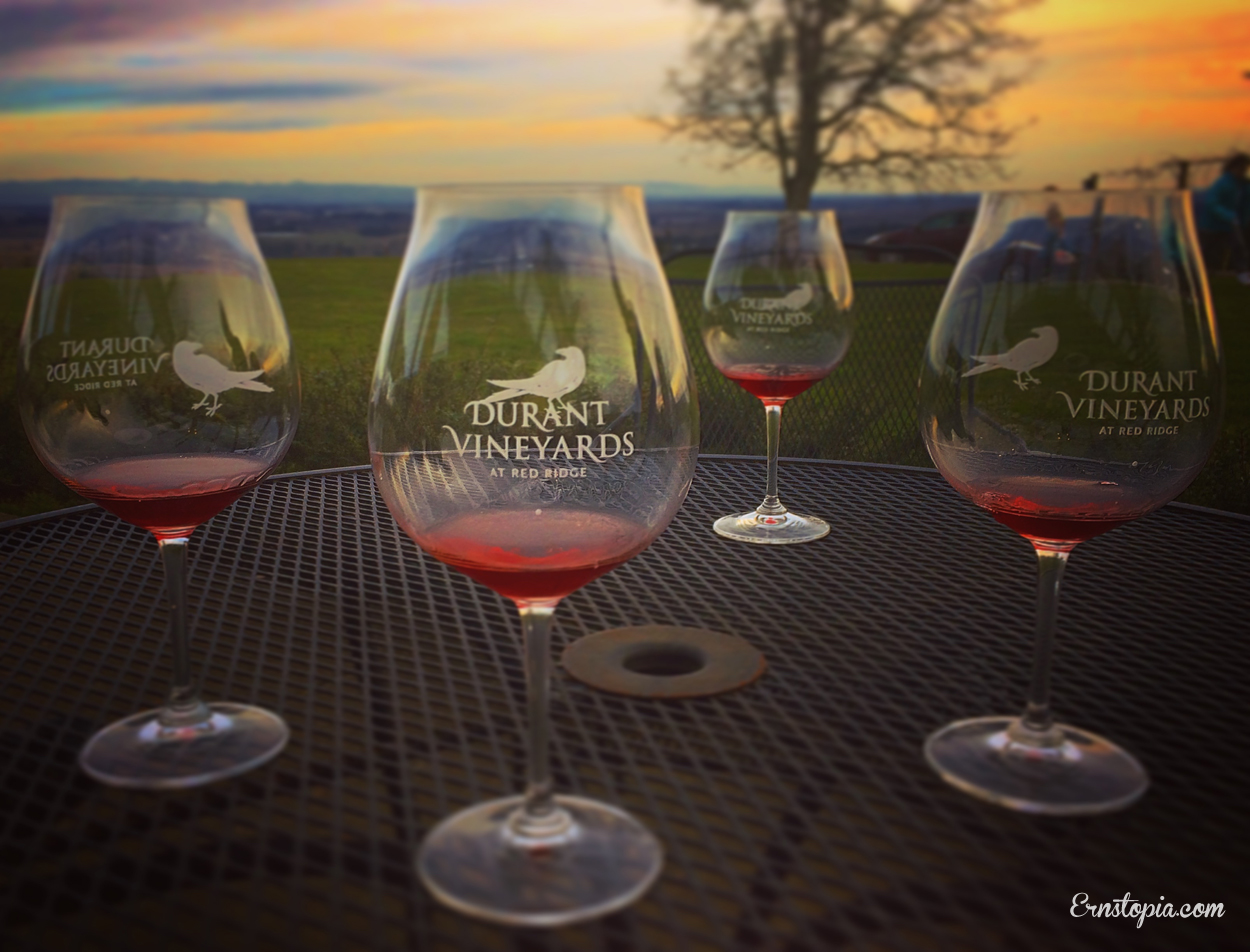 Before heading home we made one more stop at Durant Vineyards, my favorite Vineyard in the area. Durant just has the most relaxing, laid back vibe to it and I really feel at home here. We were lucky to stay long enough to see the sun starting to set.