For the past three years our family mission has been to travel to as many National Parks as we can given the constraints of school and work schedules. Thanks to our National Parks Annual Pass, we have seen some pretty amazing places all within driving distance from our home in Oregon.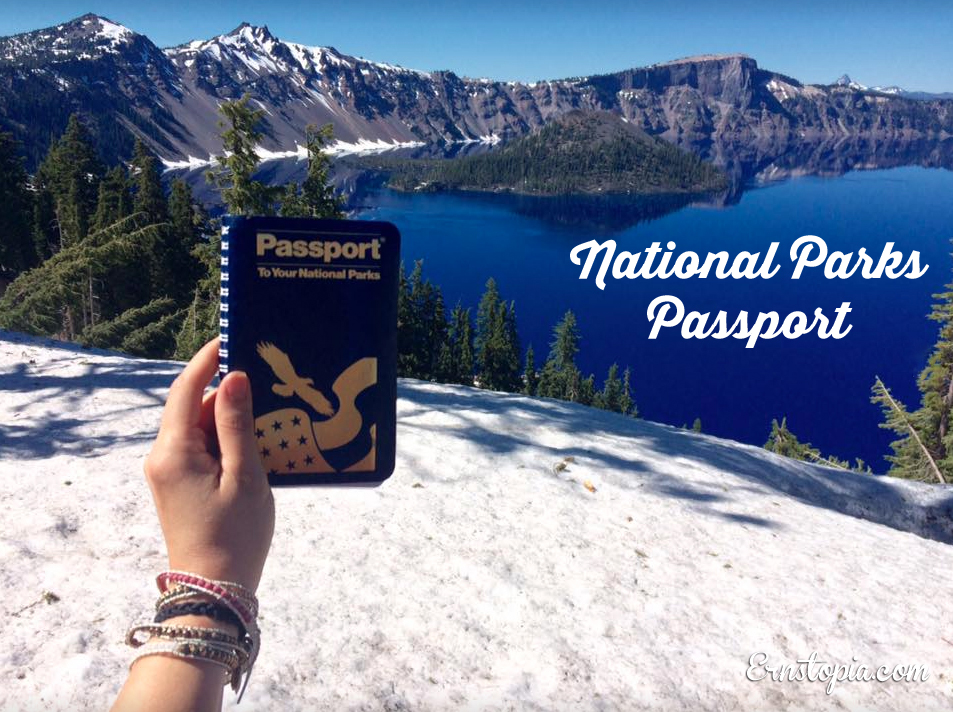 We bought our National Parks Passports on our first family road trip to Yellowstone in 2015 and have pretty much planned our vacations around national parks ever since. Not only can you get cancelation stamps at national parks, but there are also stamps at national monuments and national historic sites. There's a whole list of places to check off inside the passport, but you can also download the entire list HERE. So far we have stamped our passports all over the west coast and the desert southwest in places like Yellowstone, Grand Tetons, Craters of the Moon, EBR-1, Lassen National Volcanic Monument, Joshua Tree NP, Zion, Bryce, Grand Canyon (North Rim), Canyonlands, Red Rock Canyon, Capitol Reef, Arches, Lake Mead, Fort Clatsop, Fort Vancouver, Crater Lake and Newberry Crater National Volcanic Monument…Whew, that's quite a list! Here is another great list:
10 Things we Love about our National Parks Passport
Makes a great, inexpensive souvenir for your travels
It's fun to collect all the different stamps from each national park location
It helps keeps track of all the places you've been
Gives you a reason to go to places you might not have considered
You can also collect national park stickers of your favorite parks
Some locations have special commemorative stamps
Each passport comes with a map of all the National Parks
Some national parks have multiple locations to get stamps, so you can get a lot in one day
The regions are divided by color and each stamp coordinates with it's corresponding regional color
There is a feeling of accomplishment when you look back at all the stamps in your passport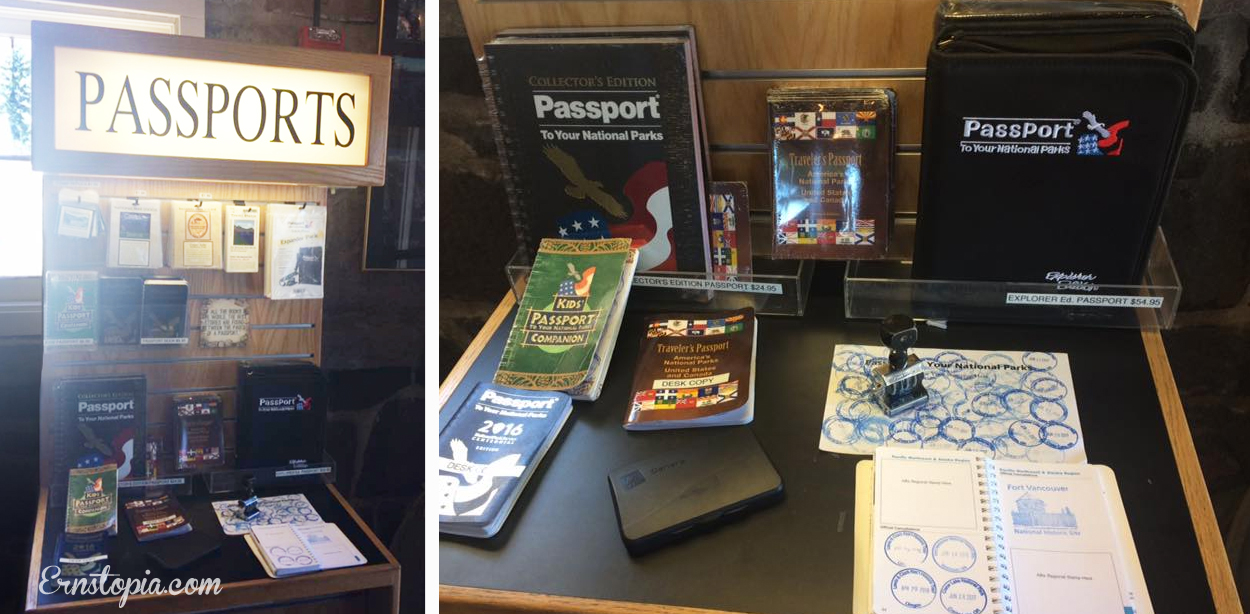 If collecting cancellation stamps from your travels sounds like a fun activity for your family, you can purchase the passports at any of the national parks. They are typically sold at the information centers or ranger stations. Just look for this kiosk (some locations don't have a kiosk, just ask someone behind the desk). For those of you in the Portland, Oregon area, Fort Vancouver is the closest place to purchase your passport. You can also order yours online HERE…And of course there is even an app to make all your national park passport adventures even more enjoyable. You can purchase the 'Passport to your National Parks' app on iTunes.
When you participate in the Passport To Your National Parks® program, you are helping support America's national parks. All net proceeds from the program are donated to support vital educational and interpretive programs at sites managed by the National Park Service.
Let me know in the comments if you enjoy collecting NP cancelation stamps!