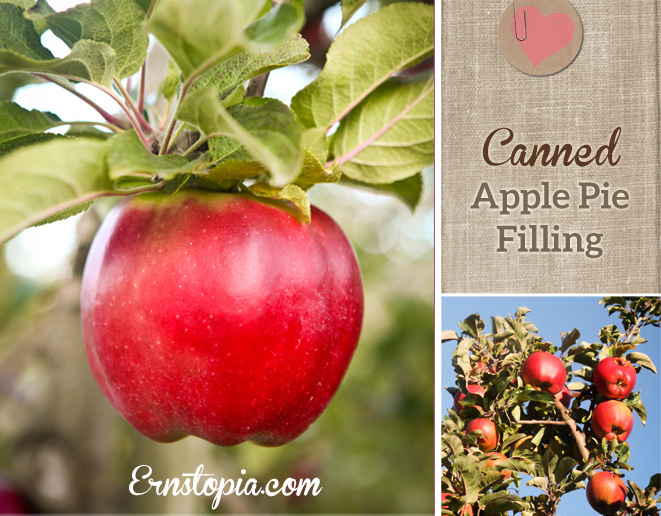 Our family is lucky to live about an hours drive from Hood River, Oregon, know for it's 35-mile scenic Fruit Loop. In the fall we love to make the trek for a fun day of apple tasting, hay rides, beautiful scenery and of course purchasing fresh, local apples and cider right from the orchard. Although we've visited many orchards in the area, our family favorite is the Kiyokawa Family Orchards in Parkdale.
I enjoy making apple sauce with our apples, but for gift giving, nothing beats this delicious homemade apple pie filling. It's always a big hit at Christmas time!
Canned Apple Pie Filling
2014-01-12 03:09:45
Ingredients
8 quarts apples, peeled and sliced
4 1/2 cups sugar
2 teaspoons cinnamon
1/4 teaspoon nutmeg
1 teaspoon salt
2/3 cups cornstarch
8 cups water
Instructions
Peel and core 8 quarts of apples.
Blend sugar, cinnamon, nutmeg, salt, cornstarch and water in a large sauce pan.
Cook until thick and bubbly, stirring constantly.
Add lemon juice and a couple drops of yellow food coloring (optional)
Place apple slices in a jar up to the neck.
Fill jars with hot mixture, leaving about an inch at the top.
Process in a hot water bath for about 20 minutes (or at 5 pounds pressure for 10 minutes in a pressure cooker.)*
This makes about 6 quarts.
Notes
*I've only processed using a hot water bath, but my recipe has both instructions, so I am sharing for those brave souls who use a pressure cooker.
Ernstopia http://www.ernstopia.com/