I found this amazing recipe when I was going through my hard core Paleo phase a few years back. Even now, I still eat pretty clean and would probably consider my diet somewhere between Paleo and Keto, however because this recipe does contain cheese, it would fall more in-line with Keto foods than strict Paleo. Regardless, it is a delicious way to satisfy your quiche cravings. Not that I really ever have "quiche cravings," but this dish just feels really indulgent, like a comfort food, when in reality, you are benefiting from a pretty generous portion of spinach and artichokes…and well, cheese! The crust is made from almond flour, so if you need to avoid gluten, this Spinach Artichoke Tart will totally make your day!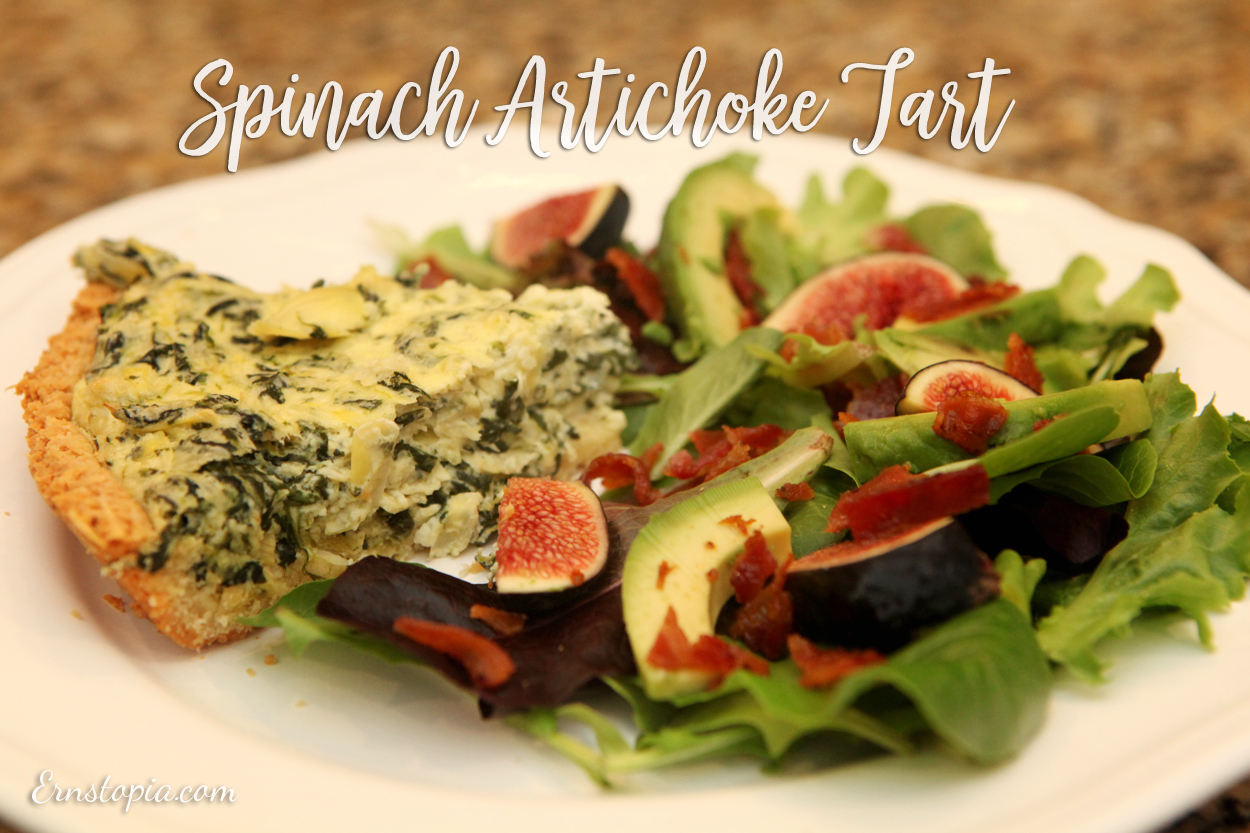 The original recipe comes from Maria Emmerick and if you haven't heard of her, you need to check out her blog. I have purchased several of her cookbooks and love her healthy approach to eating well.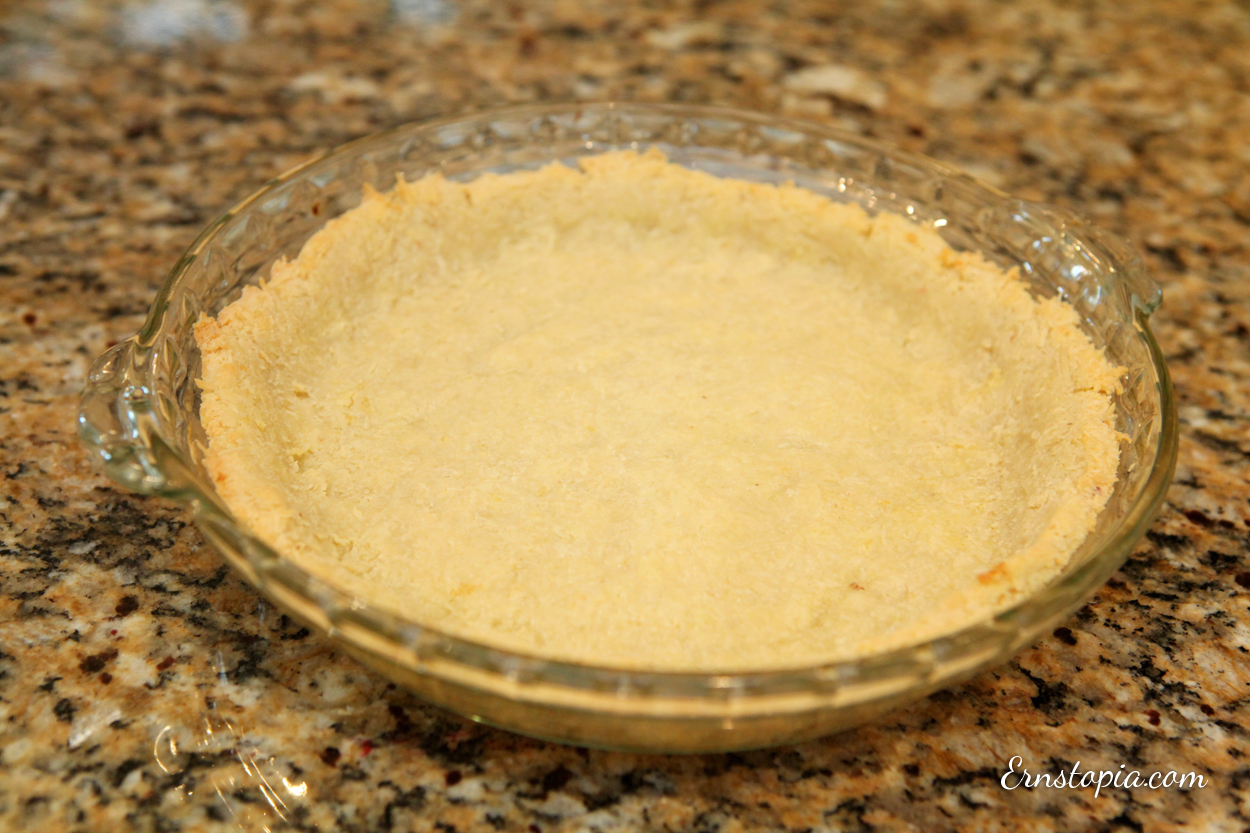 Sometimes I get so excited to bake this tart that I forget to bake the crust first before adding the filling, so this is your reminder to bake the crust first!!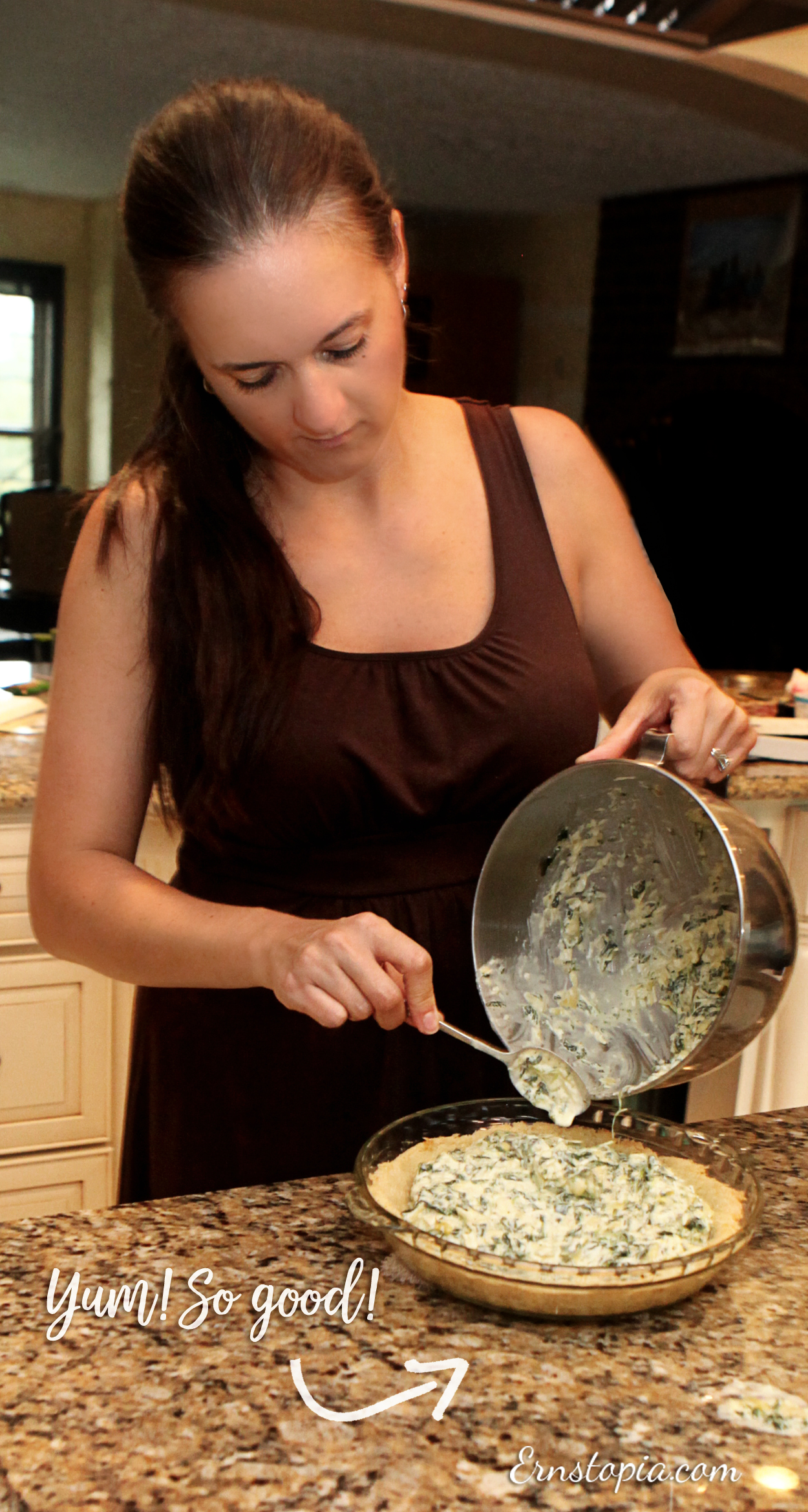 I'm not going to lie, I think the filling tastes pretty great even before you bake it. It's kind of like a spinach artichoke dip except with eggs. If it weren't for the eggs, I might eat this by the spoonful. *I might eat it by the spoonful anyway…shhhh*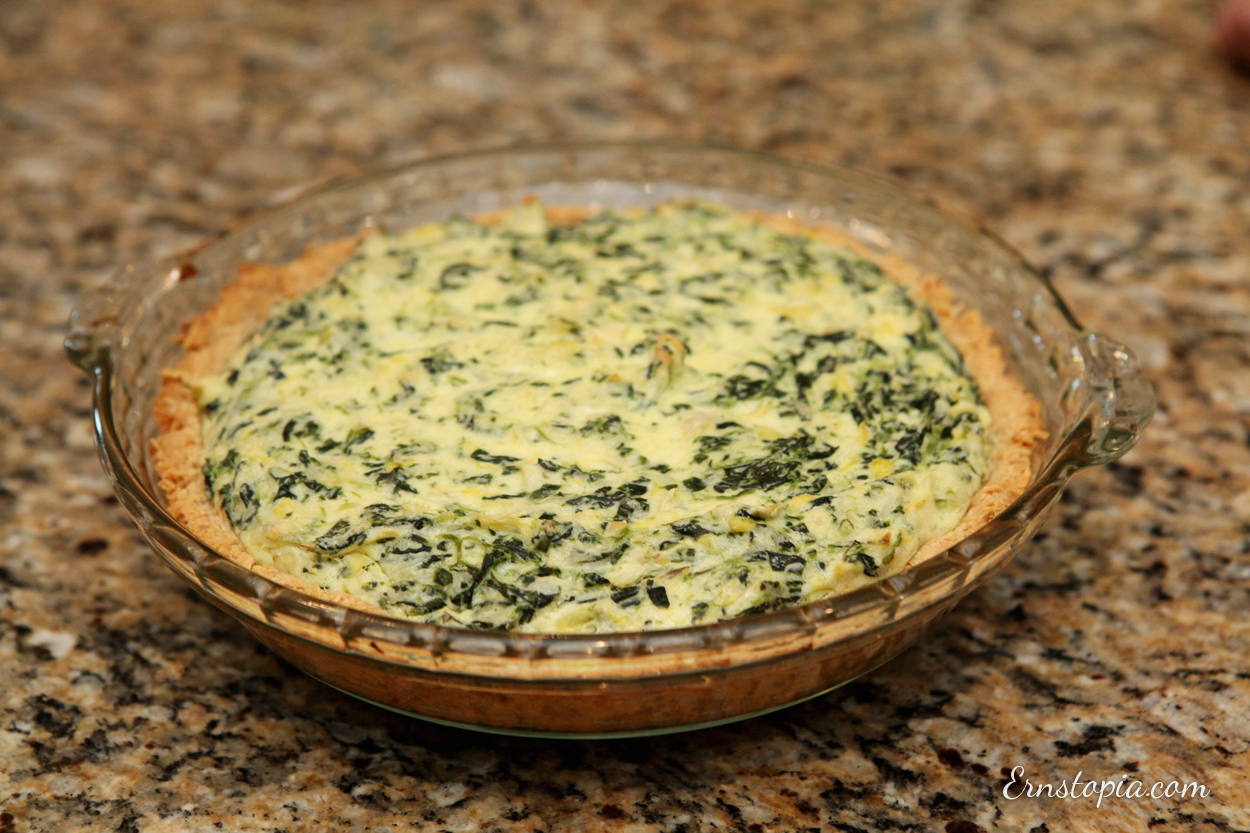 Once it comes out of the oven, you'll want to let it rest for a few minutes so the filling thickens up. This is what you'll want to do, but what you actually might do is pick at it and sample it to make sure it's okay. Maybe it's just me. I'm sure you have much more patience than that! Okay, your turn. Feel free to leave comments and let me know know if you try this recipe. I'd love to hear what you think!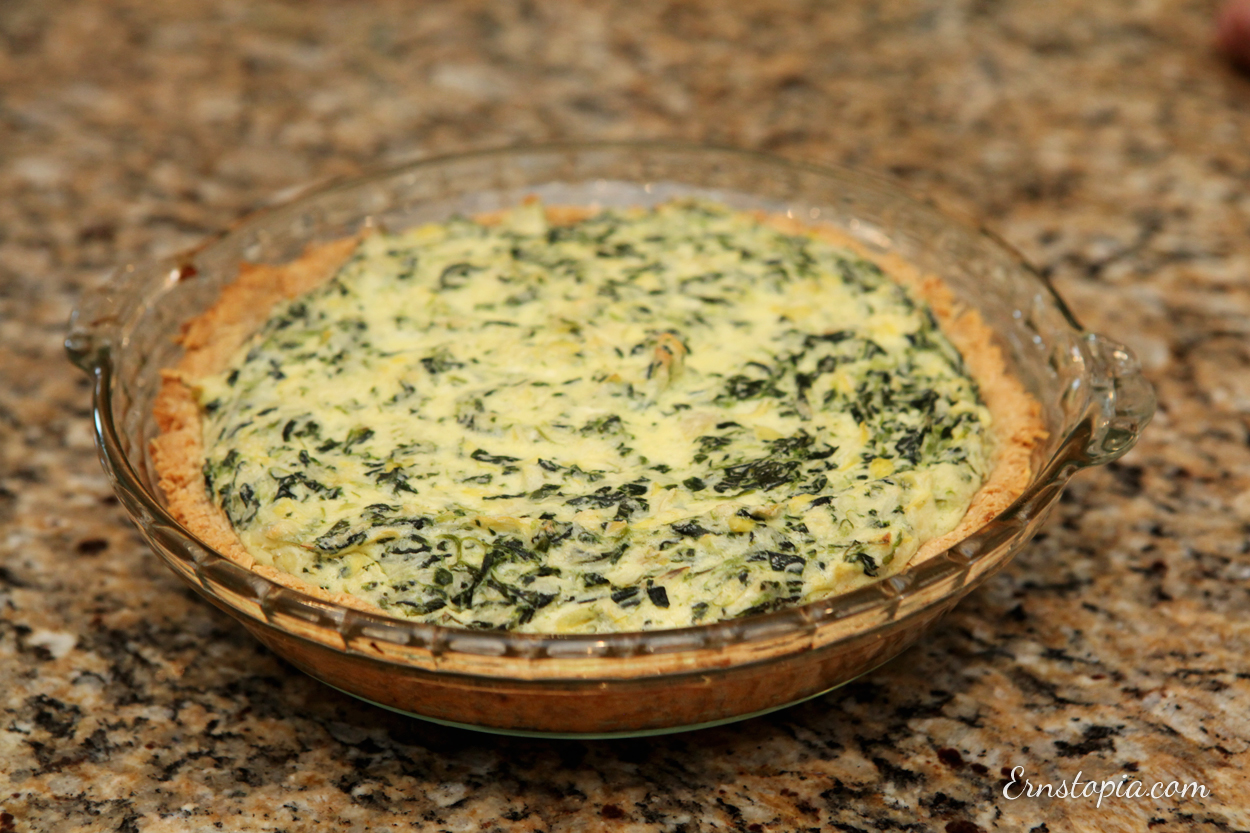 Spinach Artichoke Tart
2017-04-11 17:43:27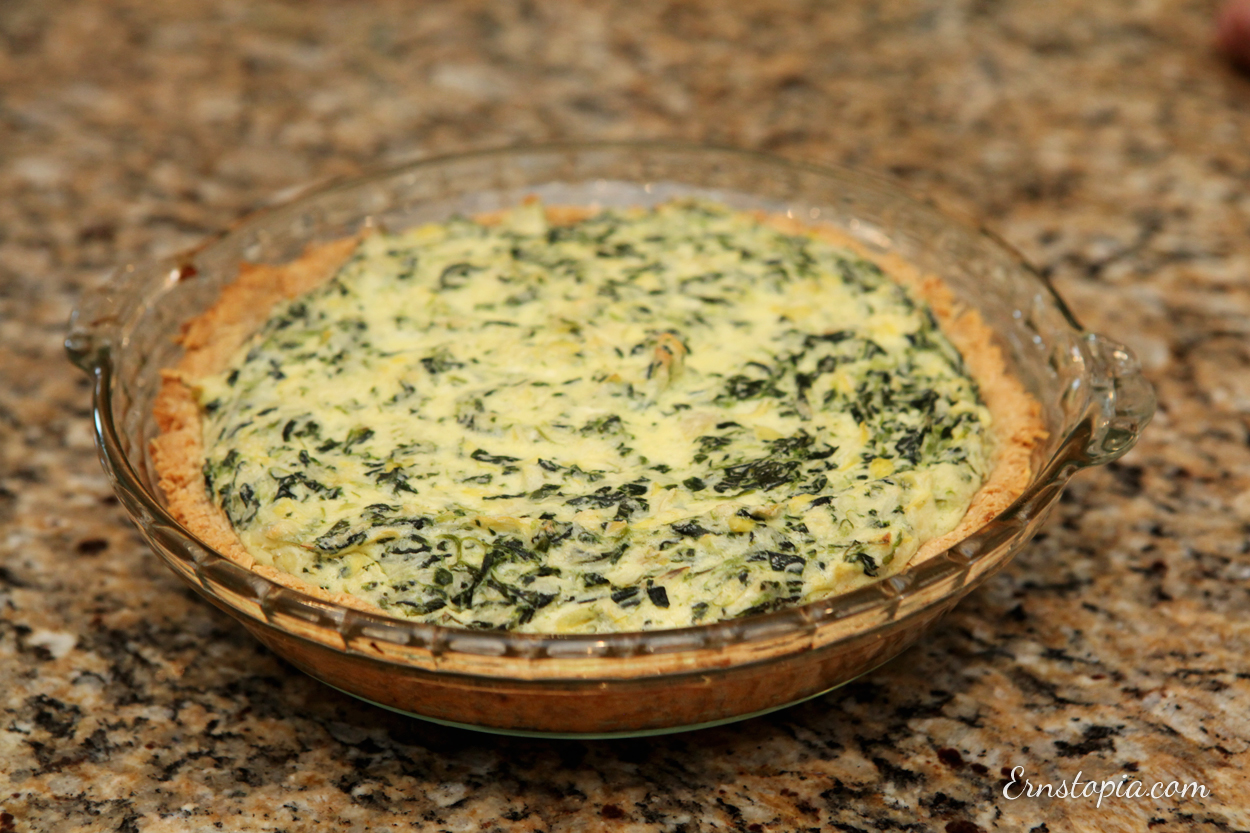 Serves 6
This dish feels really indulgent like a comfort food, when in reality, you are benefiting from a pretty generous portion of spinach and artichokes…and well, cheese!
Crust
1 1/2 cups almond flour
1 1/2 cups freshly grated Parmesan cheese
1/4 tsp Celtic sea salt
1 clove garlic (optional)
1 egg
Filling
1 (10 oz) package frozen chopped organic spinach, thawed and drained
1 ½ cups artichoke hearts, drained and chopped
1/8 tsp Celtic sea salt
1 clove garlic, minced
3/4 cup Parmesan Cheese
8 oz mascarpone or cream cheese softened
2 eggs
Instructions
Preheat the oven to 325 degrees F. For the tart shell, combine the flour, cheese, salt and garlic and mix well.
Add the egg and mix until the dough is well combined and stiff. Press pie crust into pie dish or tart pan. Bake the crust for 12-15 minutes, or until it starts to lightly brown.
Meanwhile, combine spinach, artichokes, salt, garlic, Parmesan Cheese, mascarpone and eggs. Pour mixture into pre-baked tart shell. Sprinkle with extra Parmesan. Bake at 350 degrees F for 30 minutes. Makes 6 servings.
Ernstopia http://www.ernstopia.com/