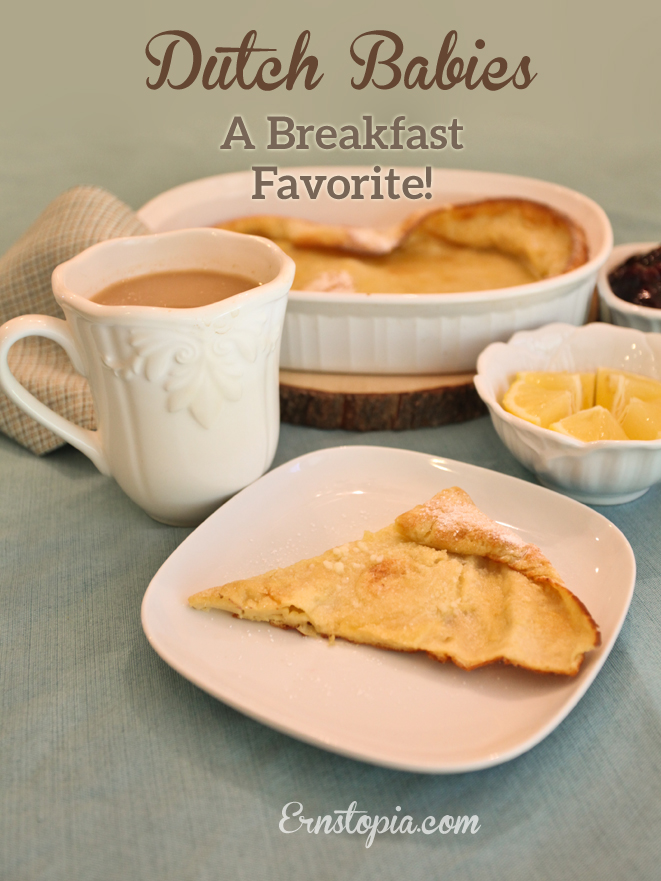 Dutch babies are a favorite meal around here, so whenever I make them I always double the batch. Even then it's not enough! Also called German pancakes, this yummy breakfast is cross between crepes and popovers and magically forms itself into a bowl shape while cooking in the oven.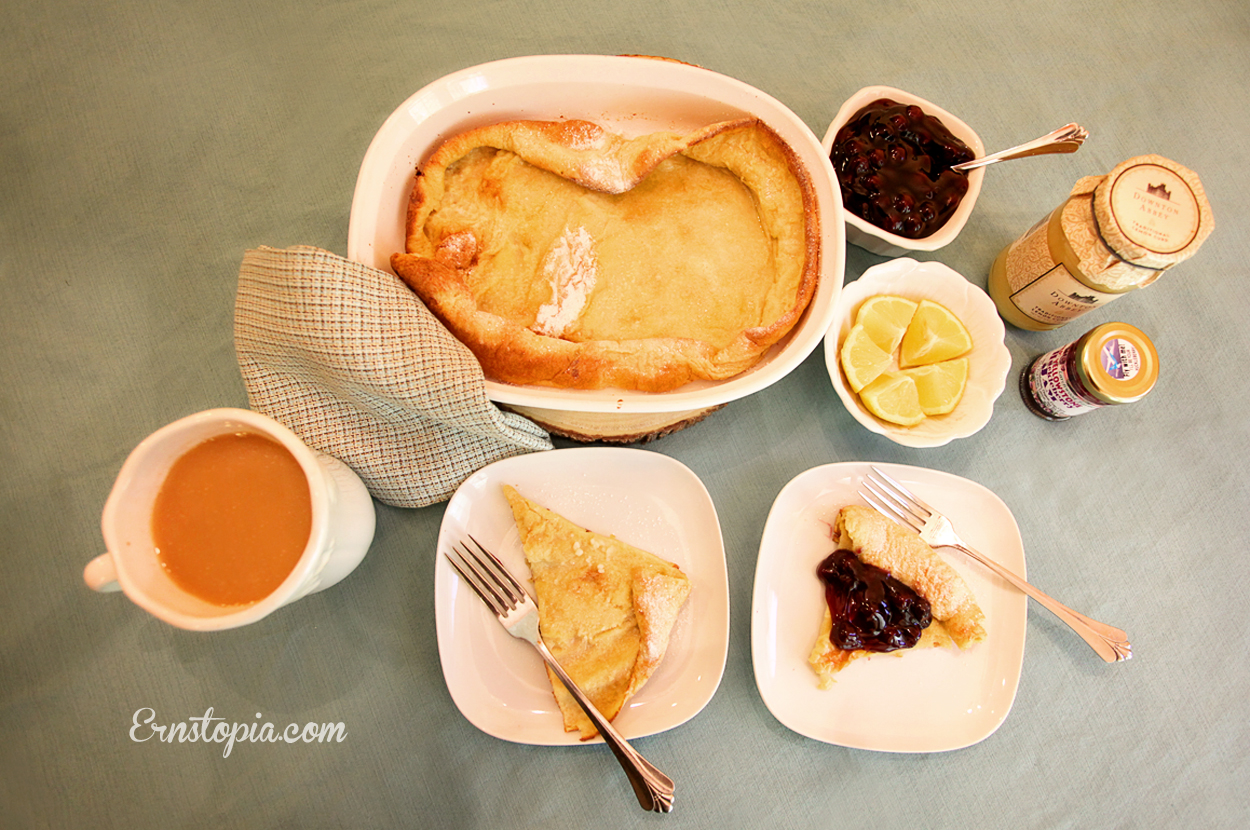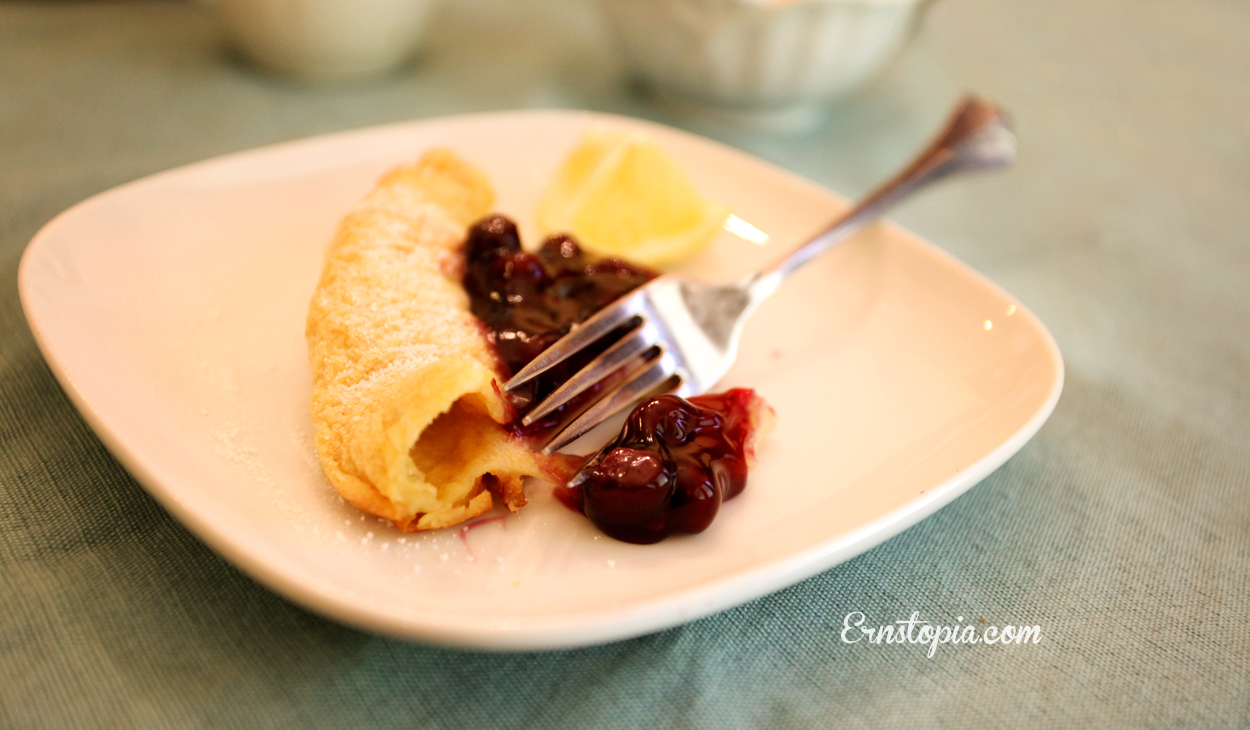 I topped my portion with Huckleberry preserves I purchased on our road trip to Yellowstone National Park!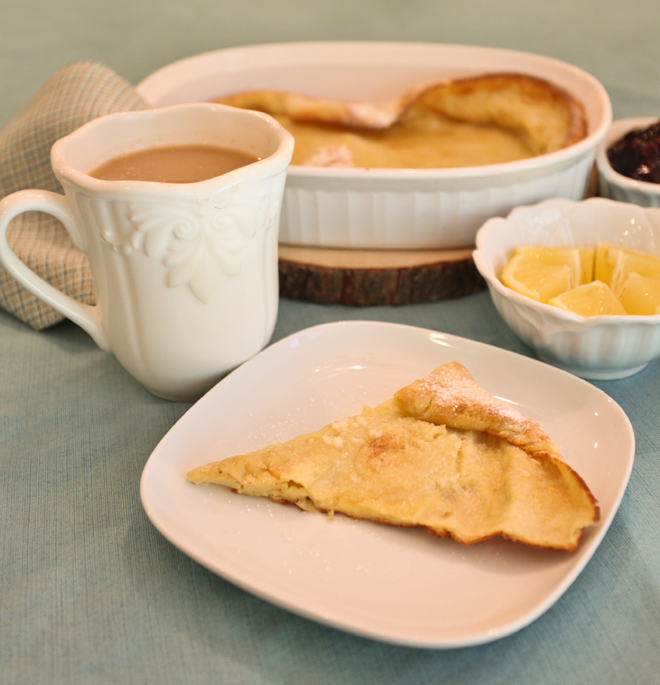 Dutch Babies
2016-08-03 17:13:33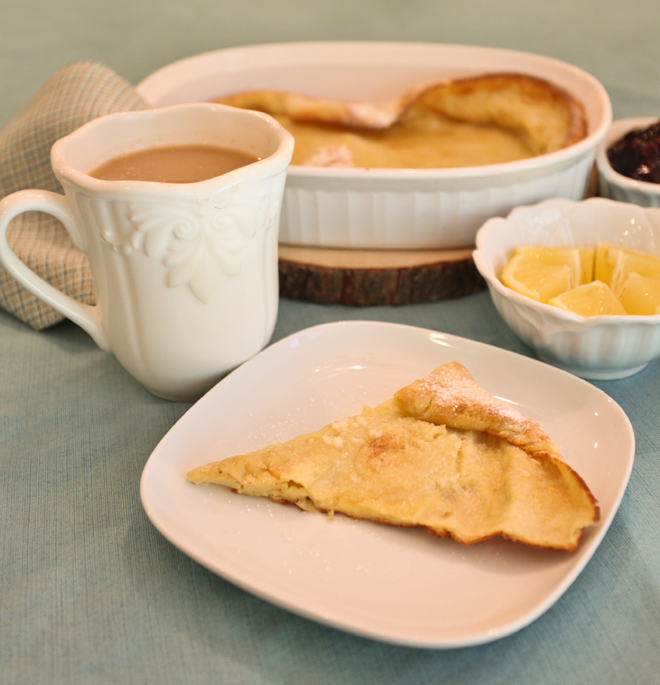 Dutch Babies, also called German Pancakes are one of my most requested breakfasts.
Ingredients
4 Tablespoons Butter
4 Eggs
1 Cup Flour
1 Cup Milk
1 Teaspoon Caramel Extract
1/2 Teaspoon Almond Extract
1 Tablespoon Sweetener (Sugar, honey, Swerve/Erythritol)
Dash of Salt
Toppings: Powdered Sugar, Lemon Curd, Berry Preserves, Nutella, Whipped Cream
Instructions
Divide butter equally into two casserole dishes. My casserole dishes are 2.8 liters (8.5x11) Corningware dishes. Each dish should have 2 T butter.
Place casseroles with butter into a 375 degree oven until melted.
While butter is melting, add ingredients to a mixing bowl wish together remaining ingredients. (sugar is optional)
Remove dishes from the oven and pour batter onto melted butter, trying to get equal amounts in each dish.
Place in oven to bake for 20 minutes.
Cut into wedges and serve with your favorite topping.
Notes
This recipe has been doubled, but I could easily double it again!
Ernstopia http://www.ernstopia.com/