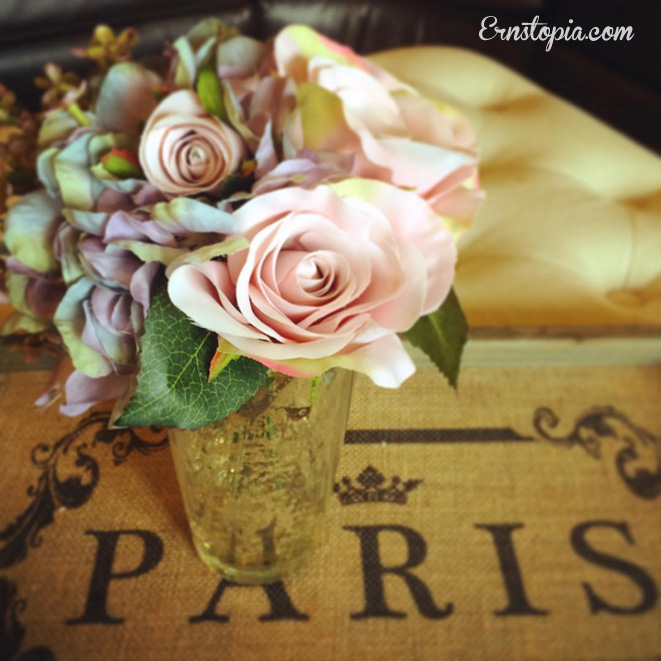 This is the first of what I hope will be a regular feature on the blog. Each week I would like to showcase either a new thrifty treasure, or an idea that will save you money.
Whenever I thumb through magazines or catalogs I make little mental notes of design trends, table-scapes, wall arrangements etc and then I try to replicate those designer looks at a much lower price. Kinda makes me feel like I'm getting away with something! If you are a brand-name kind of girl with unlimited funds this may not be for you, but personally I love challenging myself to find just the perfect piece at a great savings. Some of my favorite discount stores include: Home Goods, Ross, Marshall's, Tuesday Morning and even Goodwill.
Because Goodwill is such a hodgepodge of random previously owned items, shopping there sometimes requires a little patience and often a lot of imagination. However, if you are careful and look close enough, there are usually treasures amongst all the funky junk. A couple weeks ago I stopped in and found this pretty floral bouquet, arranged in a mercury glass vase. It still had the original$19.99 price tag from Home Goods, but I took it home for only $3.99!! I just love how cheery it looks. I bought it with my bathroom counter in mind, but I think I like it better on my ottoman tray in the family room! It would also make a pretty arrangement for a breakfast-in-bed tray for Mother's day!