DAVIDs TEA
I love discovering favorite new things. While doing some pre-trip planning for our road trip to Canada, I came across a tea shop called DAVIDs TEA. It was right near the area of Whistler where we were staying and looked amazing from everything I saw on the website. Funny how a place I'd never even heard of before was now at the top of my list of places to track down during our week-long stay in Whistler.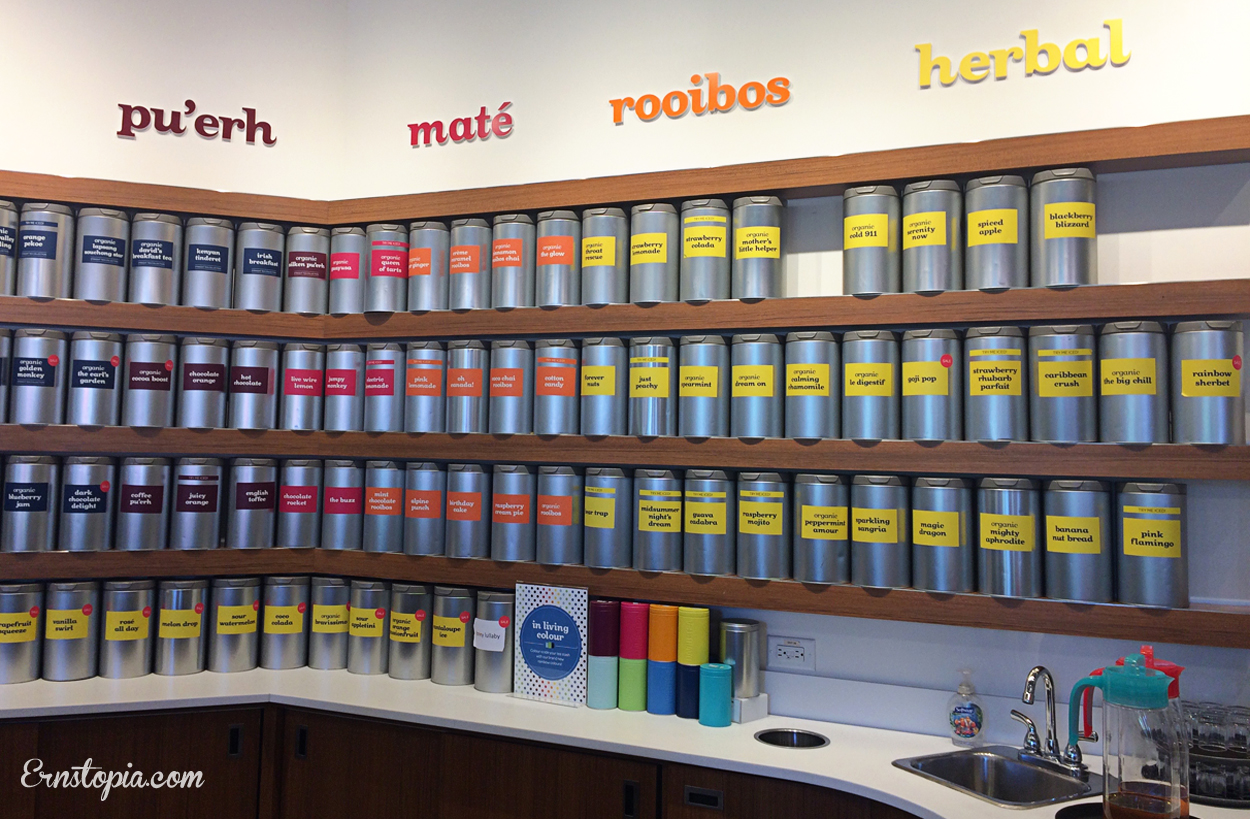 All that aside…Oh, my word what a great store! Okay, a little overwhelming for a first timer. I literally walked in and was completely on sensory overload. The adorable packaged goods, the aroma of all the tea and all the fun tea accessories. I had to take it all in and then walk out of the store. I couldn't decide. How could I pick just one tea? I had smelled several teas that sounded good to me. There is an entire wall of loose tea that you can smell, but not wanting to appear an obvious newbie I just kept it to the rainbow tins off to the side. I loved that I could open the sample tins and see the loose tea and then smell it to see which ones appealed to me before purchasing anything. I narrowed it down to two teas: 'Just Peachy' and 'Cardamom French Toast' and then I left.
I came back a couple days later determined to give it a go and order myself a cup of Cardamom French Toast tea. I was going to be all posh and just order it like I knew what I was doing, but before I could, the inner dork in me interrupted with "So I've never ordered here before, but I think I'd like to try the French Toast one." Yeah, it was real smooth.
With piping hot tea in hand, I started in, asking all kinds of tea related questions and piling up tea canisters on the counter…after all, buy two get one free. I paid, I left and then just minutes later I realized I forgot to purchase my canister of Cardamom French Toast tea. So if you're keeping track, buy two get one free, buy one more.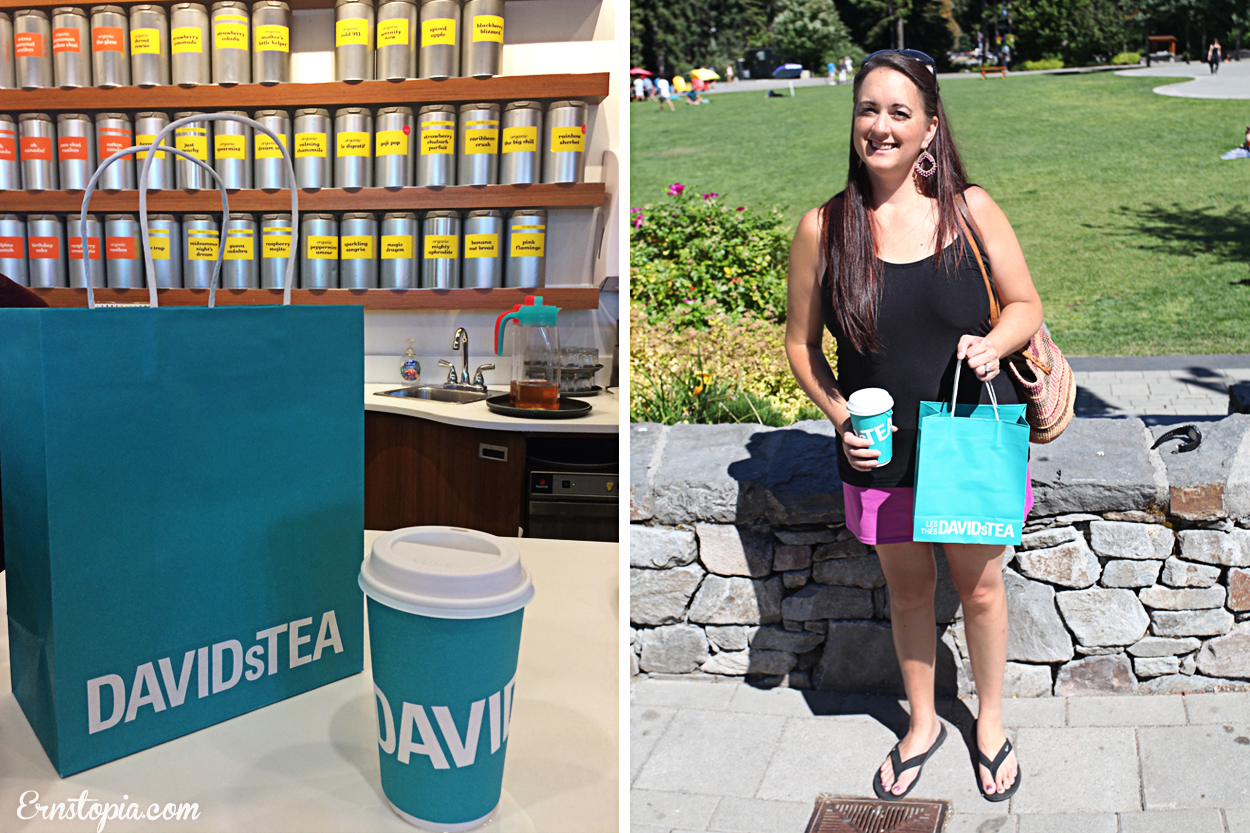 Later in the week I came back again and inquired about teas that were helpful in the evenings to help my daughter fall asleep better. Down from the shelves came canister after canister of sleepy, calming teas to smell. The woman behind the counter was so helpful, explaining the properties of each tea and sharing which ones were the most popular for bedtime. I let my daughter smell them and she chose two of her favorites scents to try out. I purchased by the ounce along with a tea scoop and tea filters and a couple other fun tea goodies. Yep, who knew shopping for tea could be such a rush, but it totally was!
Much to my surprise I was told by the cashier that there is a Davids Tea located in Beaverton, just about an hours drive from where I live! Sadly, there was no such location on the website, but hopefully there will be one soon. The closest store is just north of Seattle in Lynnwood, WA which is nearly 4 hours away…bummer.
By the way, the Cardamom French Toast tea is to die for and tastes just like breakfast. I'm so glad I went back for the canister!