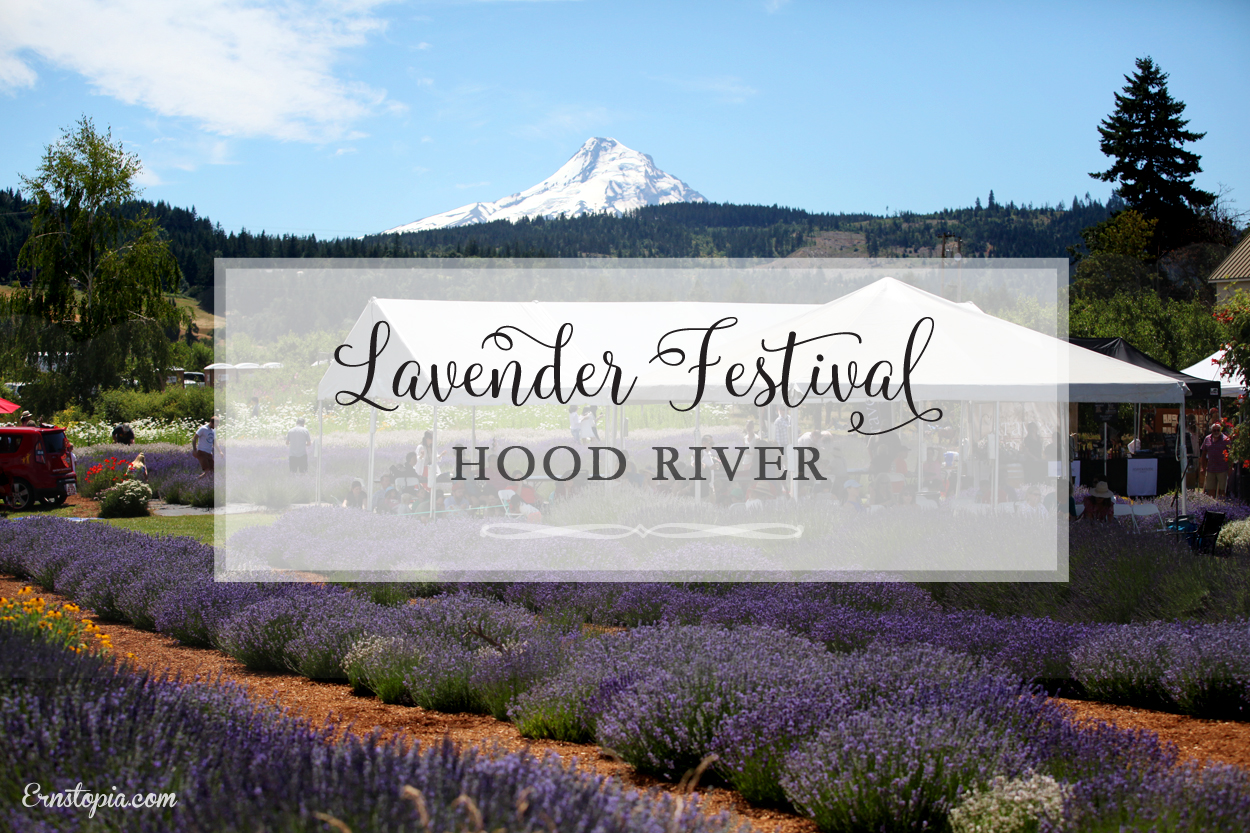 I have always wanted to visit a lavender farm in full bloom and this weekend I finally made it happen. The Hood River Lavender Farm is nestled between Mt Hood and Mt Adams in the Hood River Valley, about an hours drive from Portland. One weekend a year, they host Lavender Daze where lavender enthusiasts can wander around the lavender farm, taking in the mountain views and breathing in the heavenly scent of lavender growing all around. Local artisans and craftsmen have booths set up for you to shop if you so desire, or just grab a chair and listen to the live band playing while sipping a glass of wine from Stave and Stone Winery.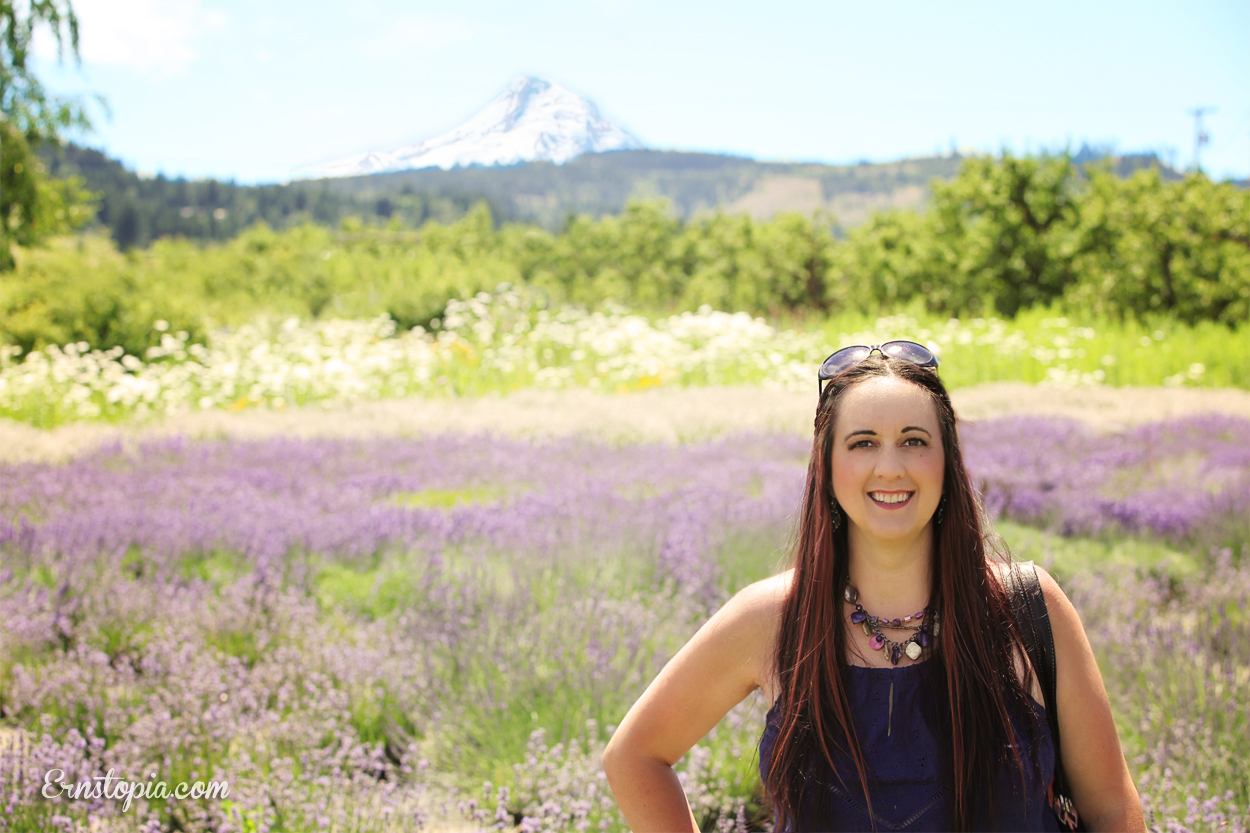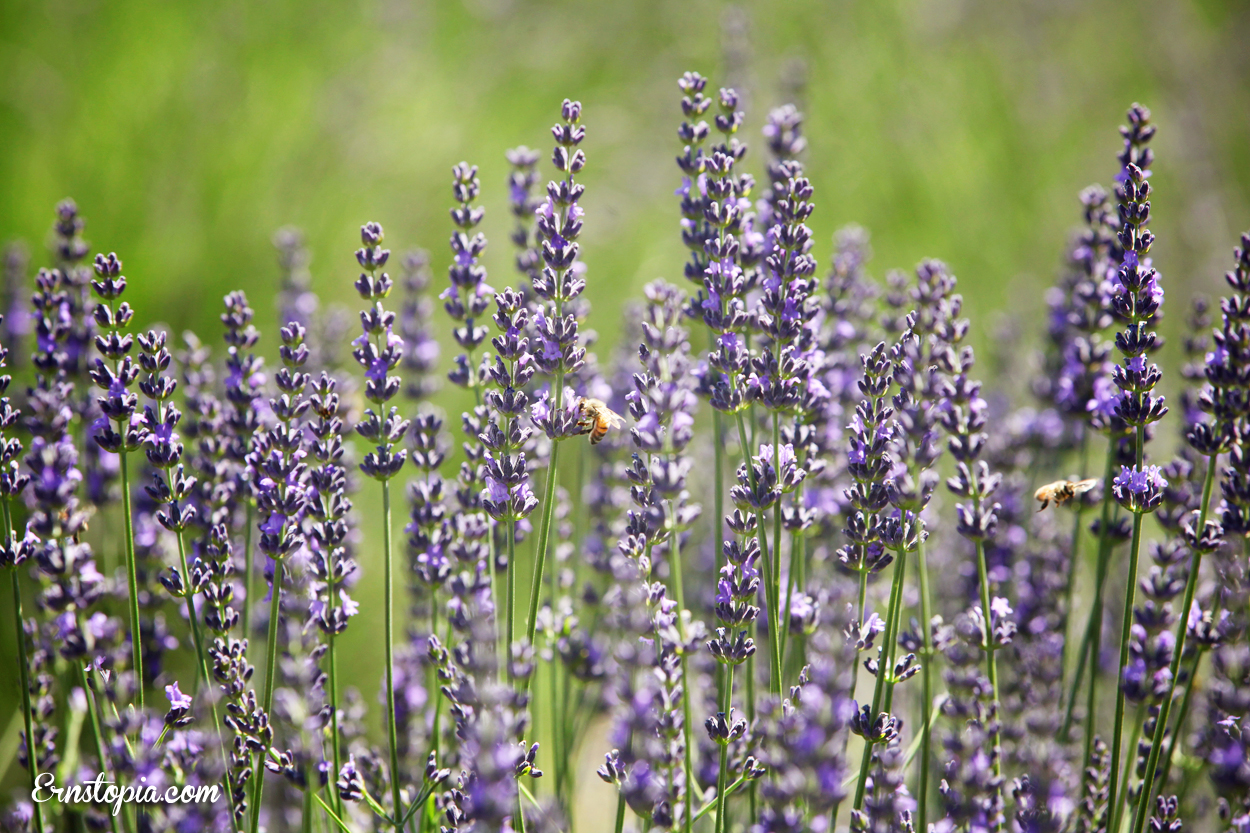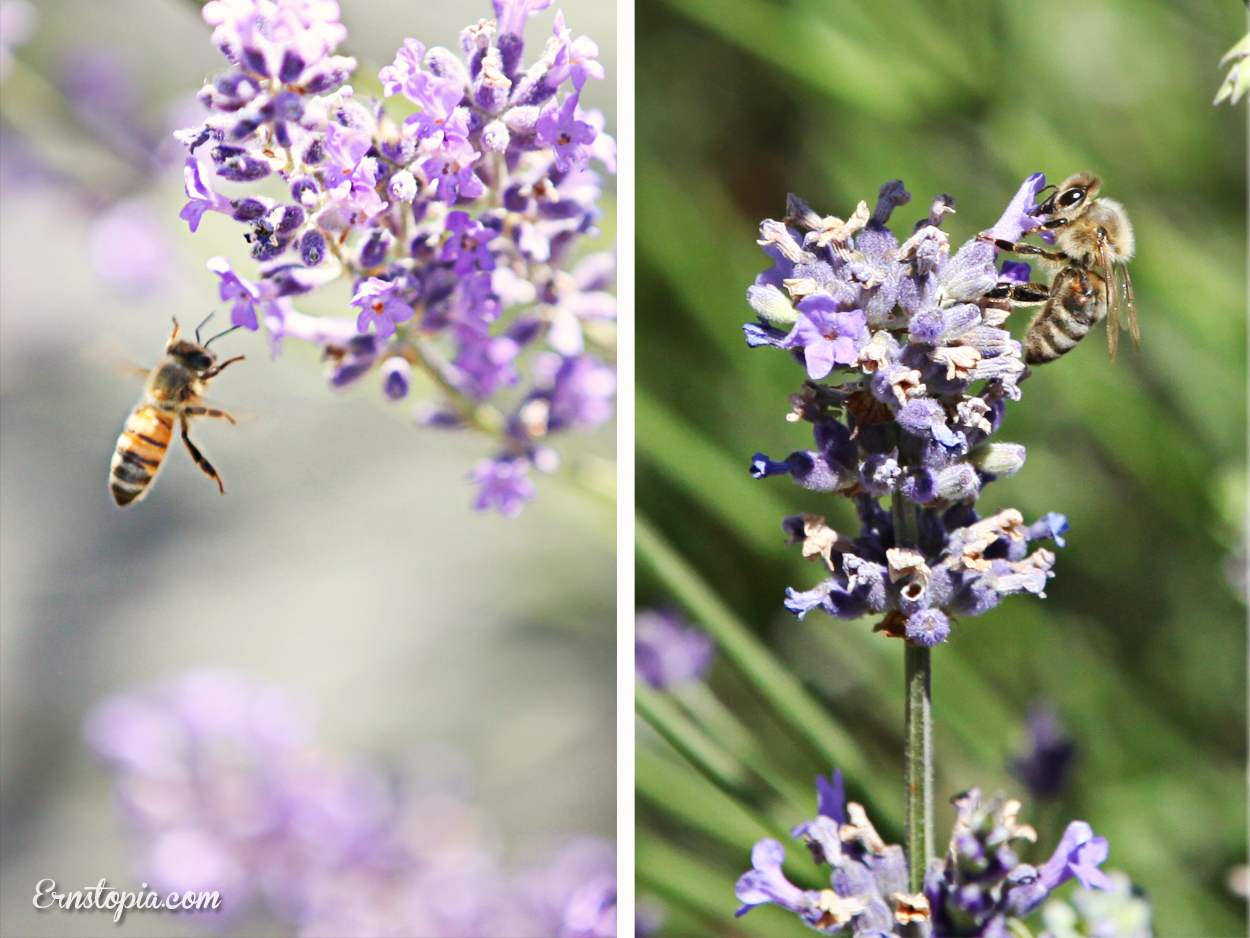 If the site and sound of bees buzzing all around makes you uneasy, this might not be the outing for you! The bees were extra busy working their way through the lavender fields while I was there. I didn't mind the bees one bit and actually enjoyed watching them fly from plant to plant. Also, did you know lavender comes in white too? The Hood River Lavender farm grows 75 different organic lavender varieties in all shades of purple (and white) and uses it to create their own lavender essential oil.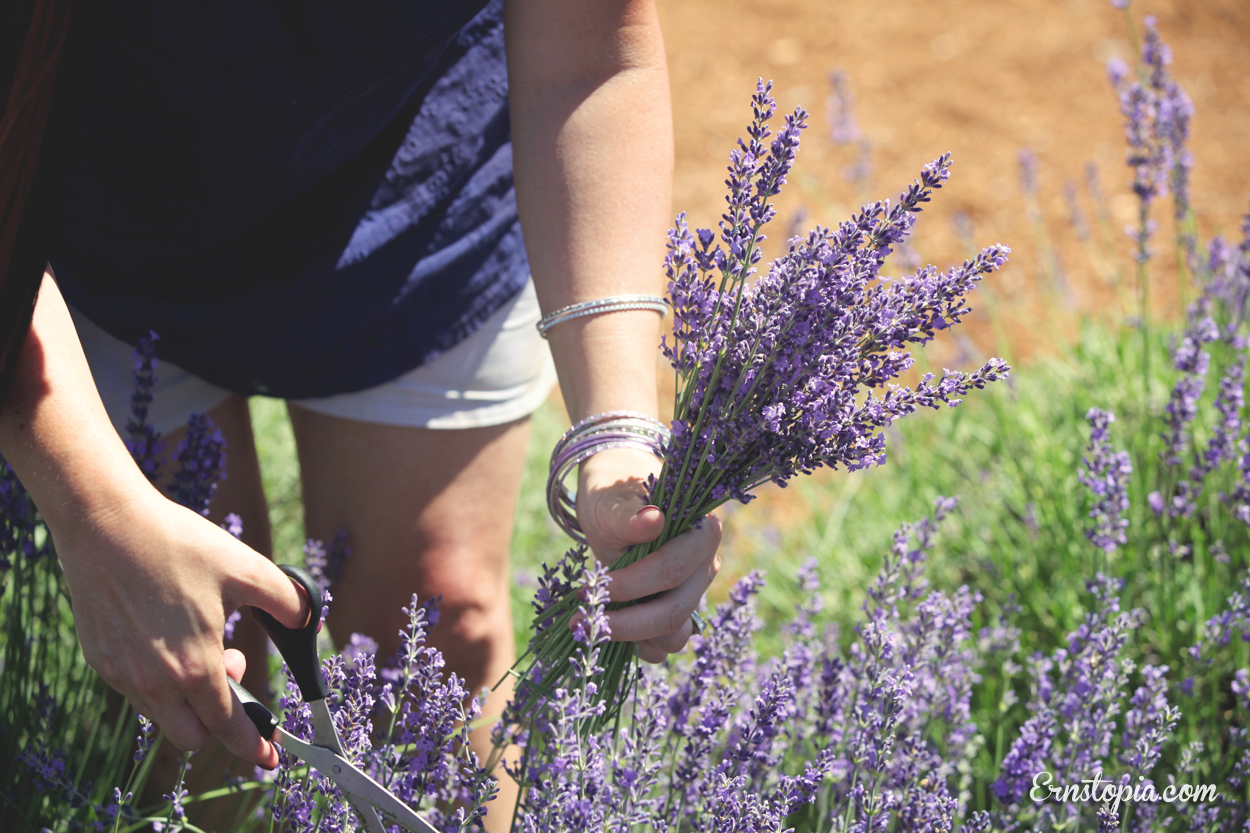 One of the highlights for me was cutting a couple bouquets of lavender to bring home for just $5 a bunch! The U-PICK Lavender Farm is open May1-October 1, Wednesday-Saturday: 10-5:00 pm, Sundays 11-5:00 pm.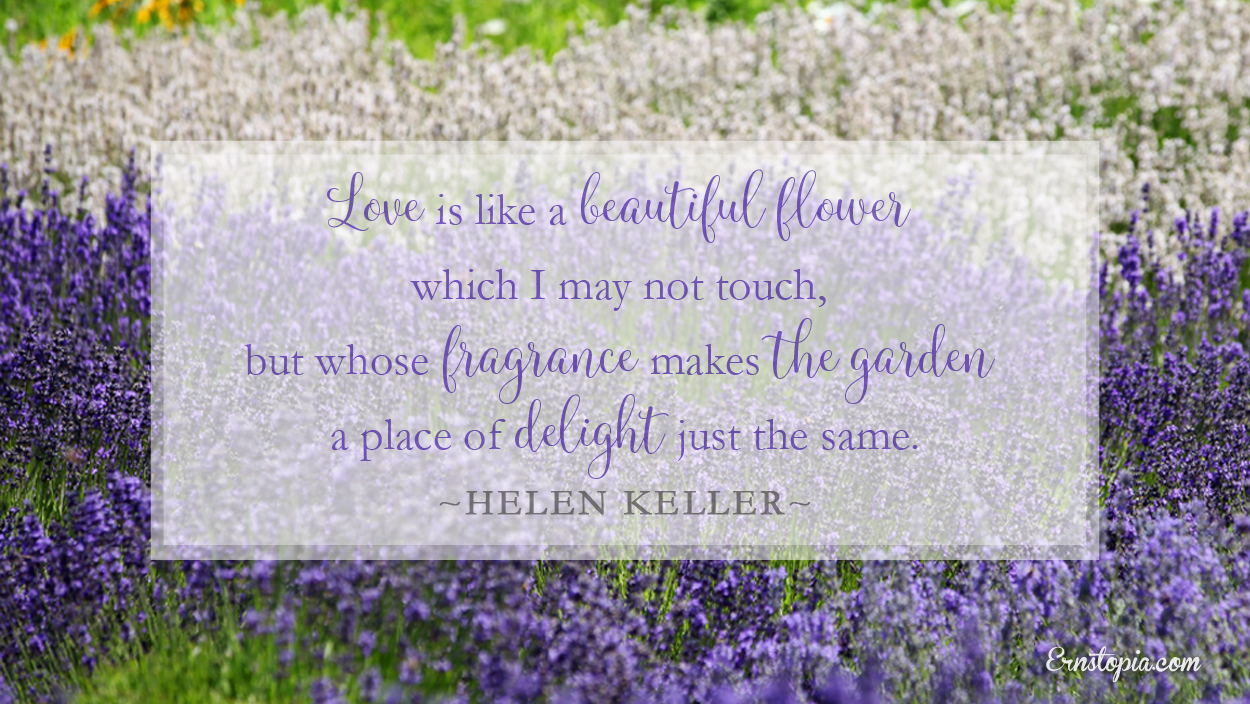 Hood River Lavender Farm • 3801 Straight Hill Rd. Hood River, OR 97031

Lavender Ice Cream at the Gorge Ice Cream Shop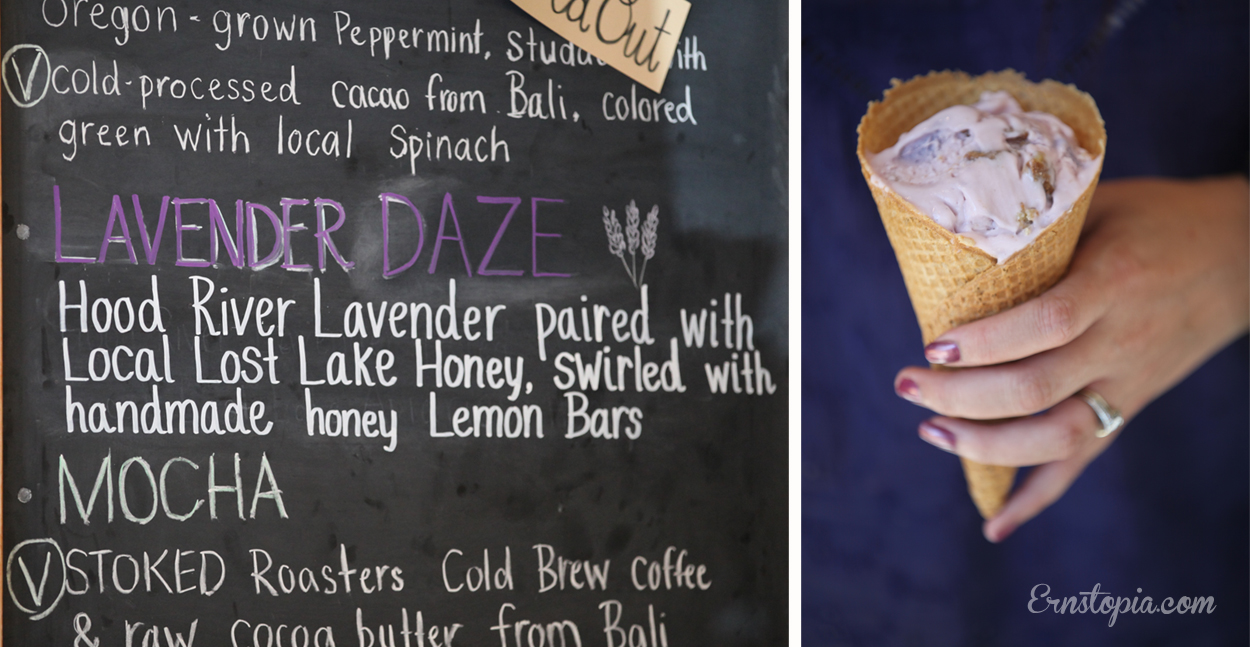 I first tried Honey Lavender ice cream at Salt and Straw a couple years ago and it immediately became one of my all time favorite flavors. It's so unique and delicious and tastes exactly how lavender smells. I've been craving this flavor for a while now, but as you can imagine, it's not easy to find and I'm usually not in the mood to stand in line for 40 minutes at Salt and Straw. When I found out that Gorge Kitchen (aka Gorge Ice Cream), a local Hood River eatery, was making a special batch of honey lavender ice cream just for Lavender Daze, I added it to our itinerary. Gorge Kitchen is a great place to grab a treat if you are a stickler for good, healthy, pure ingredients or if you require certain dietary substitutions. Gorge Kitchen offers several non-dairy ice cream options and gluten free cones as well as fresh brewed kombucha. Their baked goods are egg, dairy, gluten, and nut free, so chances are there will be something for everyone to enjoy at Gorge Kitchen.
11 3rd St #102, Hood River, OR 97031 • (541) 402-1001

I hope you enjoy these fun local spots as much as I did!