One Sunday afternoon in March, my husband and I decided to take a nice drive out to Hood River. On our drive we each texted friends to get recommendations for a good place to stop and enjoy a glass of wine. Both friends replied "Go to Marchesi," so that's where we went. It was our first time trying any of the vineyards in Hood River, but we had heard so many great things from our friends that we were eager to experience it for ourselves.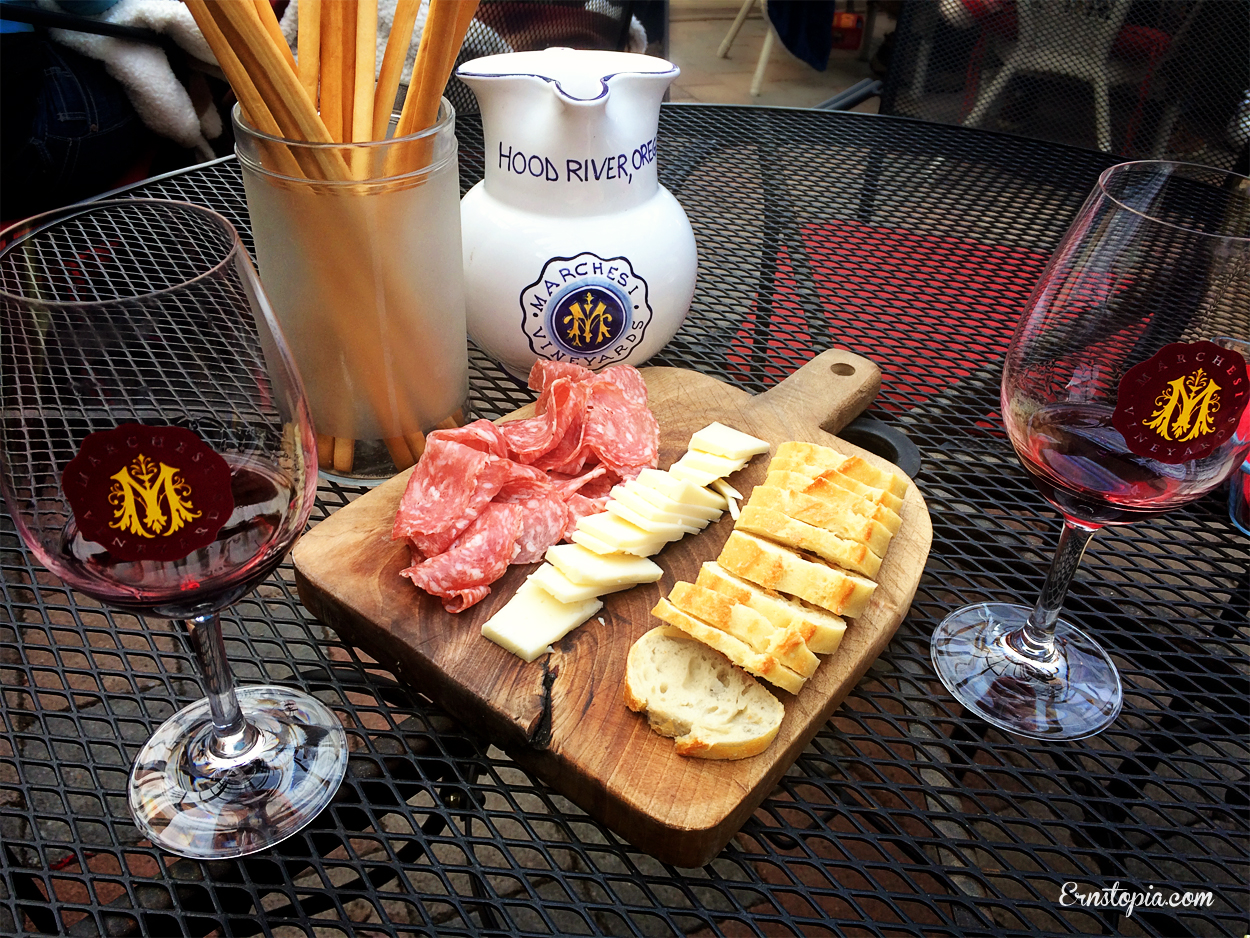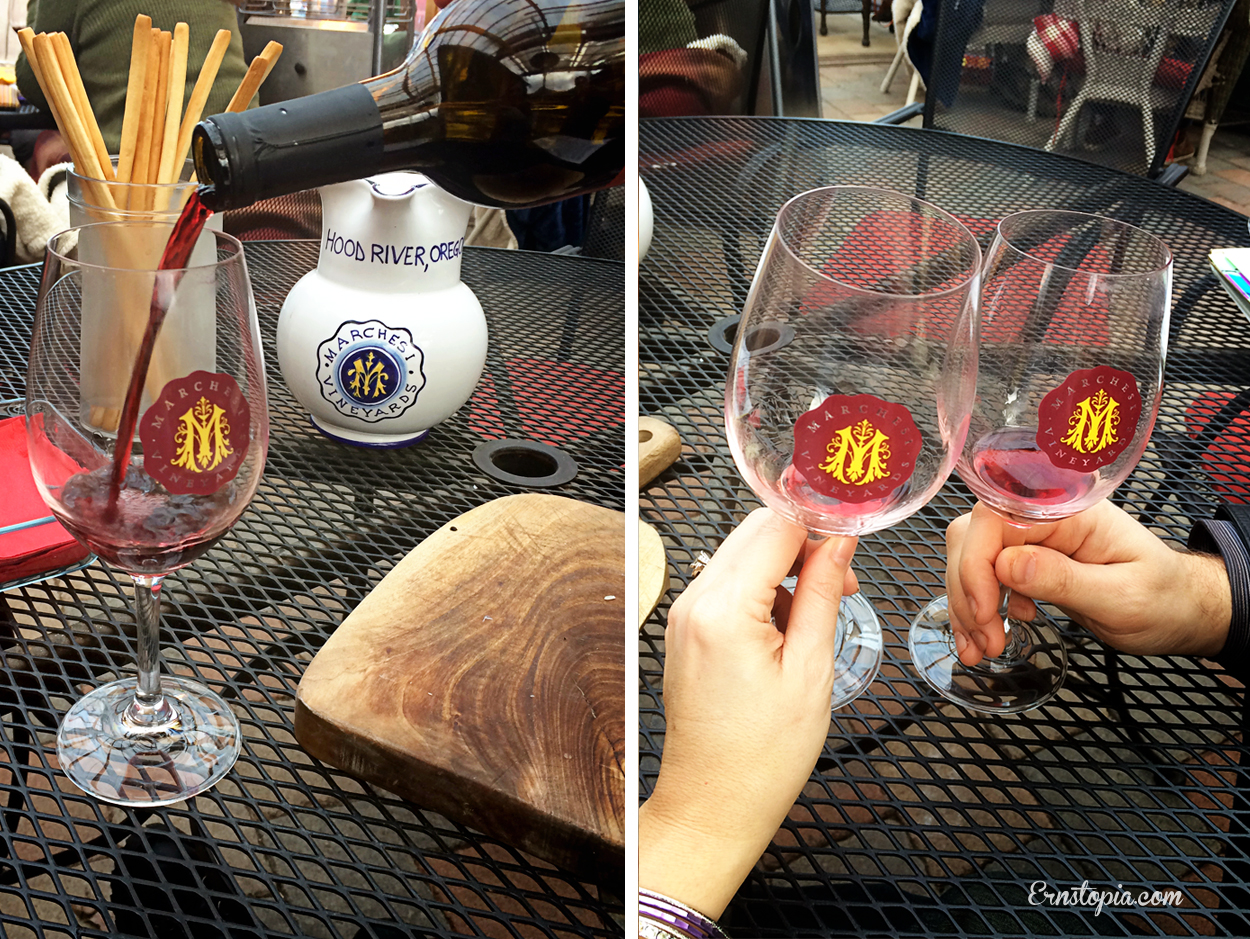 I'm not going to sit here and try to convince you that we are sophisticated wine connoisseurs, far from it, but we do enjoy a nice glass of wine from time to time. Since we hadn't had lunch yet, we decided to also get the salami and cheese platter with our wine flight. Everything was delicious and for just about $30 we enjoyed a nice little date in the Gorge.
The ambiance was just okay in my opinion. I had heard great things about their outdoor patio, but because it was still very cold outside (still snow on the ground in some areas), the porch was closed in with clear plastic sheets. It kind of took away from the rustic outdoor feeling, but I understand why they put it up. The space heaters they had all around felt great and kept us plenty warm. I noticed several people using the provided thick blankets to keep the chill off their legs, which I thought was a fantastic idea. One group of friends seated across from us was engaged in a game of Settlers of Catan, a game we love to play too. The vibe was fairly chill and relaxed, but it would have felt a little more intimate if the tables weren't so close to each other. I look forward to returning to Marchesi Vineyards and experiencing everything again when the weather is warmer and we can take full advantage of the view from the patio.