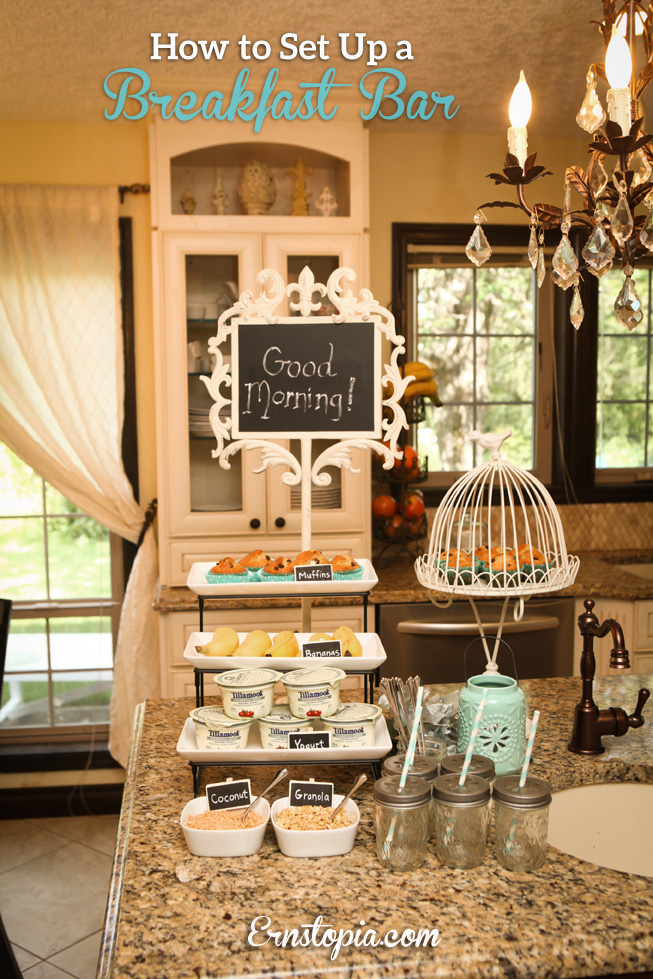 I'm kind of a late bloomer when it comes to figuring certain things out. While many people are just naturally organized and good at routines and structure, I am more of a fly-by-the-seat-of-my-pants kind of girl, so it's always pretty great when I find solutions to make my day run smoother. If your family is like ours, there is no time more hectic than the time before school begins each day. That's why, even though the school year is nearly over, I'm so excited to share this idea with you.
Lately, I have been obsessed with creating a cute coffee station in my house. In my quest for more ideas, I turned to YouTube where I came across this video by Veri Keri where she gives a tour of the breakfast station she created in her kitchen. She had some really great ideas on how to make your morning simple by providing quick and easy food to grab and go, perfect for those busy mornings when your kids need to rush out and catch the bus. I was in awe of all the special details from her video and was completely inspired to create a breakfast station of my own…but not before I watched nearly every other video on her channel!
When I was a graphic design student I remember one of my most difficult design instructors would always say "work smarter not harder." I often hear that phrase in the back of my mind when I'm trying to problem-solve. This time, I needed a solution to for breakfast because my kids were getting burnt-out on my usual scrambled egg breakfast and I was getting burnt-out making food that wasn't being finished, so I figured it was time to change it up a little. I came across this three-tiered buffet server
and it was just what I was looking for. It doesn't take up much space on the counter, but the way it's designed it can hold a nice variety of breakfast options. Presentation is everything!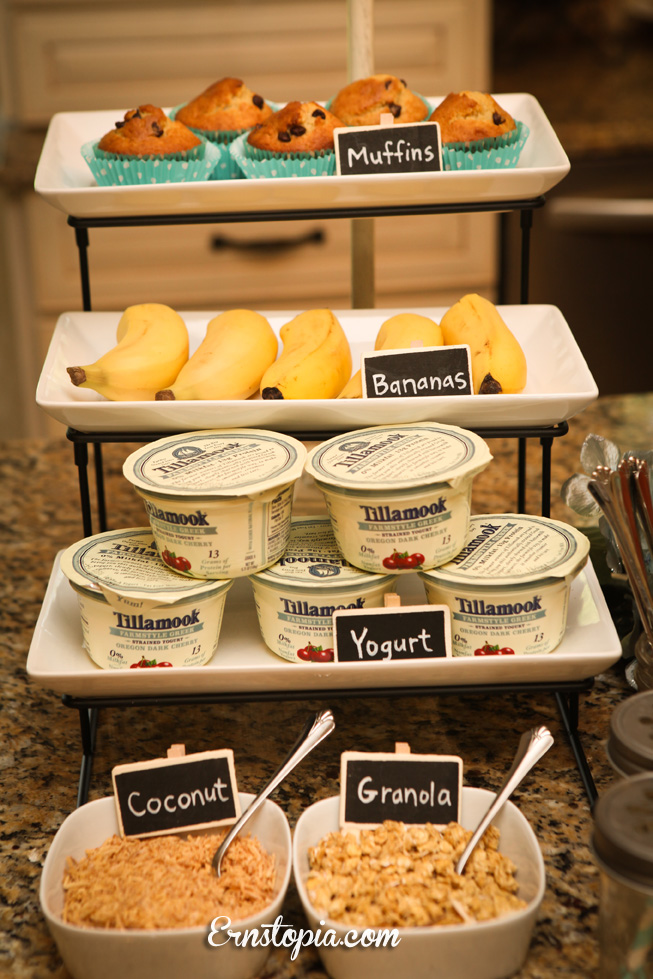 For my maiden voyage, I wanted to try a simple breakfast that would be easy to set up in the morning before school. Just grab what you want and head out the door. What I like about this menu is that all of the options are portable. If my kids are running late, any of these things can be eaten on the go while they are waiting for the bus. Muffins are always a hit, especially when those muffins have chocolate chips! Can't go wrong with bananas and by cutting them in half, my kids are more likely not to waste any of them. My refrigerator is well stocked with Tillamook yogurt right now, so the likely-hood of yogurt being featured in future breakfast bars is pretty high. In order to prevent the inevitable yogurt boredom, I included coconut and granola as toppings for making yogurt parfaits.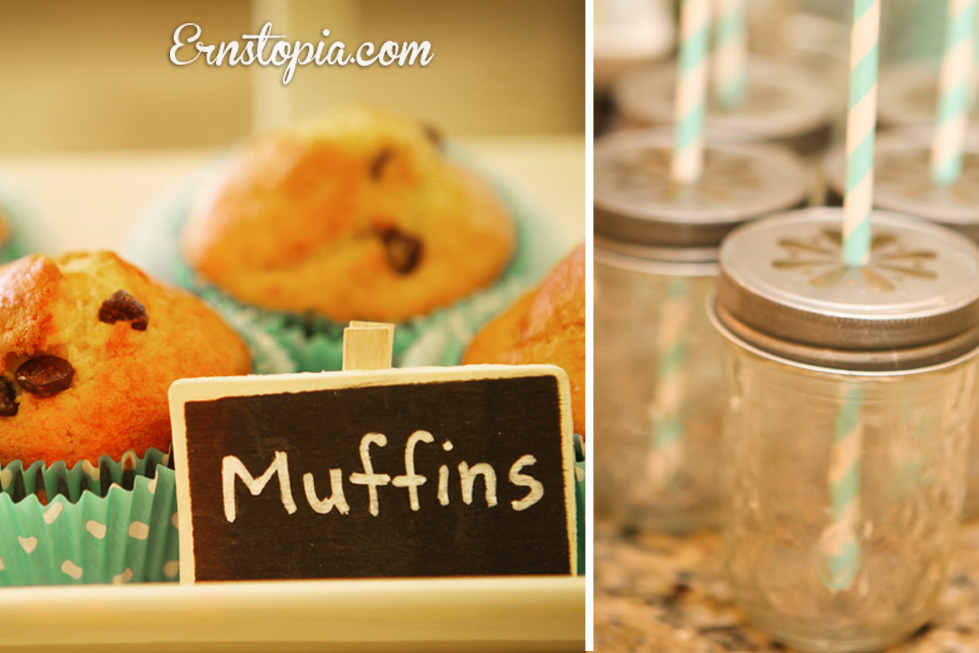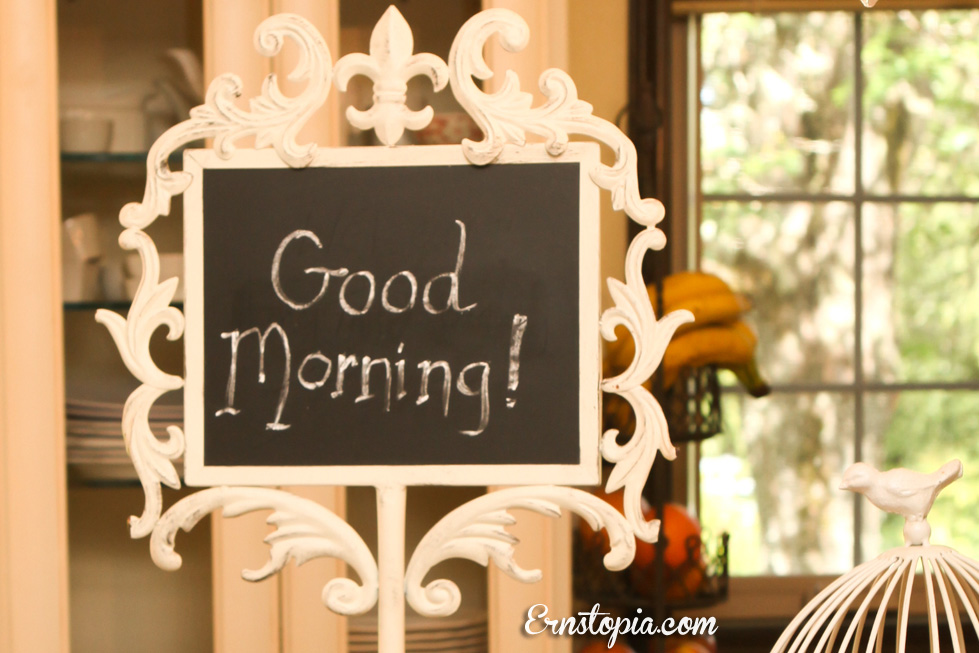 I hope this blog post inspired you to try something new with your breakfast routine. I know some of you out there are probably thinking…"Ummm, couldn't you just put out some cereal and milk, that's so much easier." Yes, it is so much easier, however, I stopped buying cereal years ago due to the record setting pace at which it got consumed and the high cost of keeping our cupboards stocked with something that really just isn't that filling…or healthy. For the past 3 years or so, I have committed myself to providing a warm, healthy breakfast in the morning before school. So that means lots of eggs with the occasional gluten free pancakes or paleo banana bread. So while cereal is definitely easier, I was pleasantly surprised that these other options don't really take that much time to prepare. Okay, I think that covers it. Enjoy!