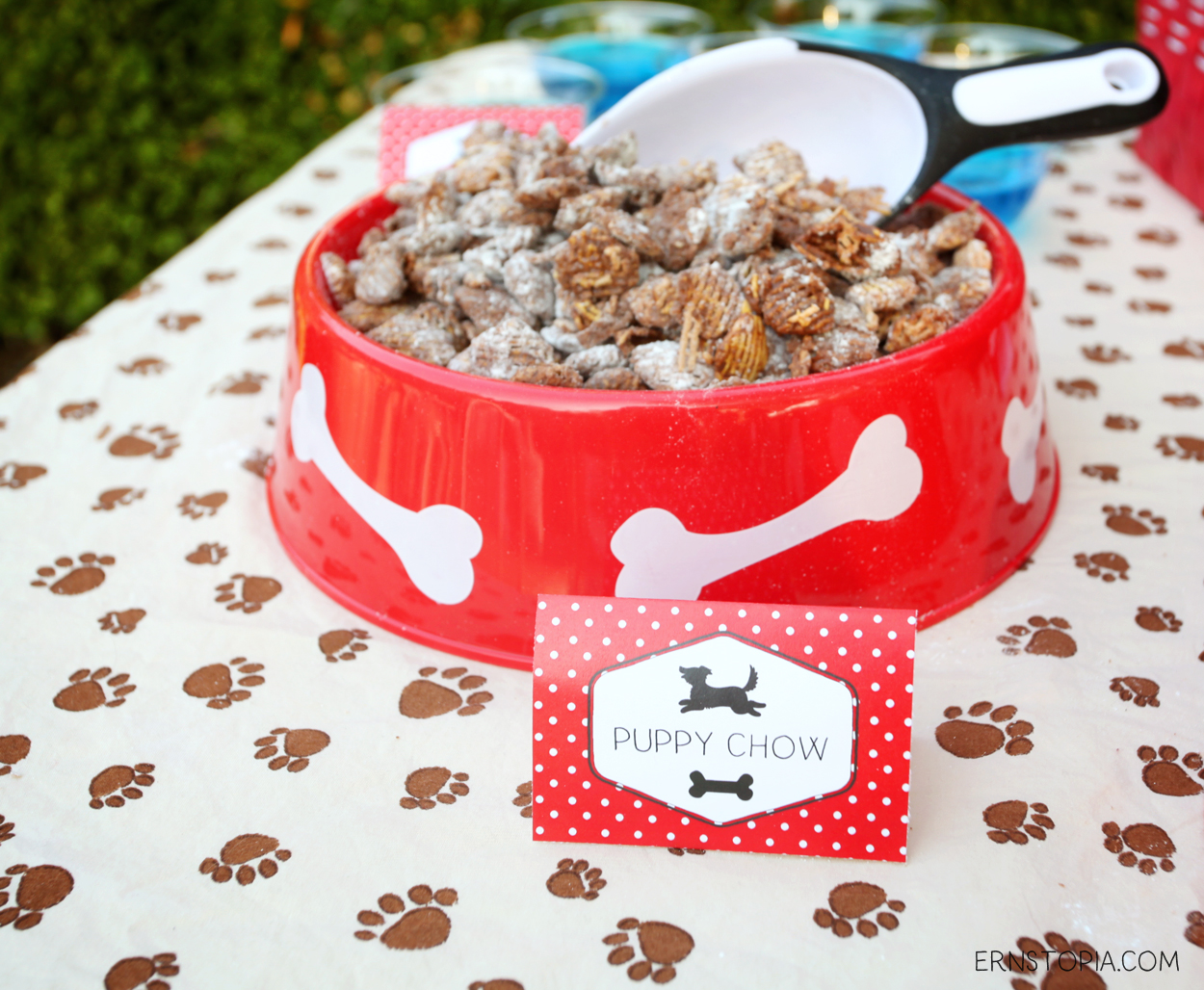 This Puppy Chow recipe is a delicious peanutbuttery sweet and salty snack perfect for kids parties like this Dog birthday party.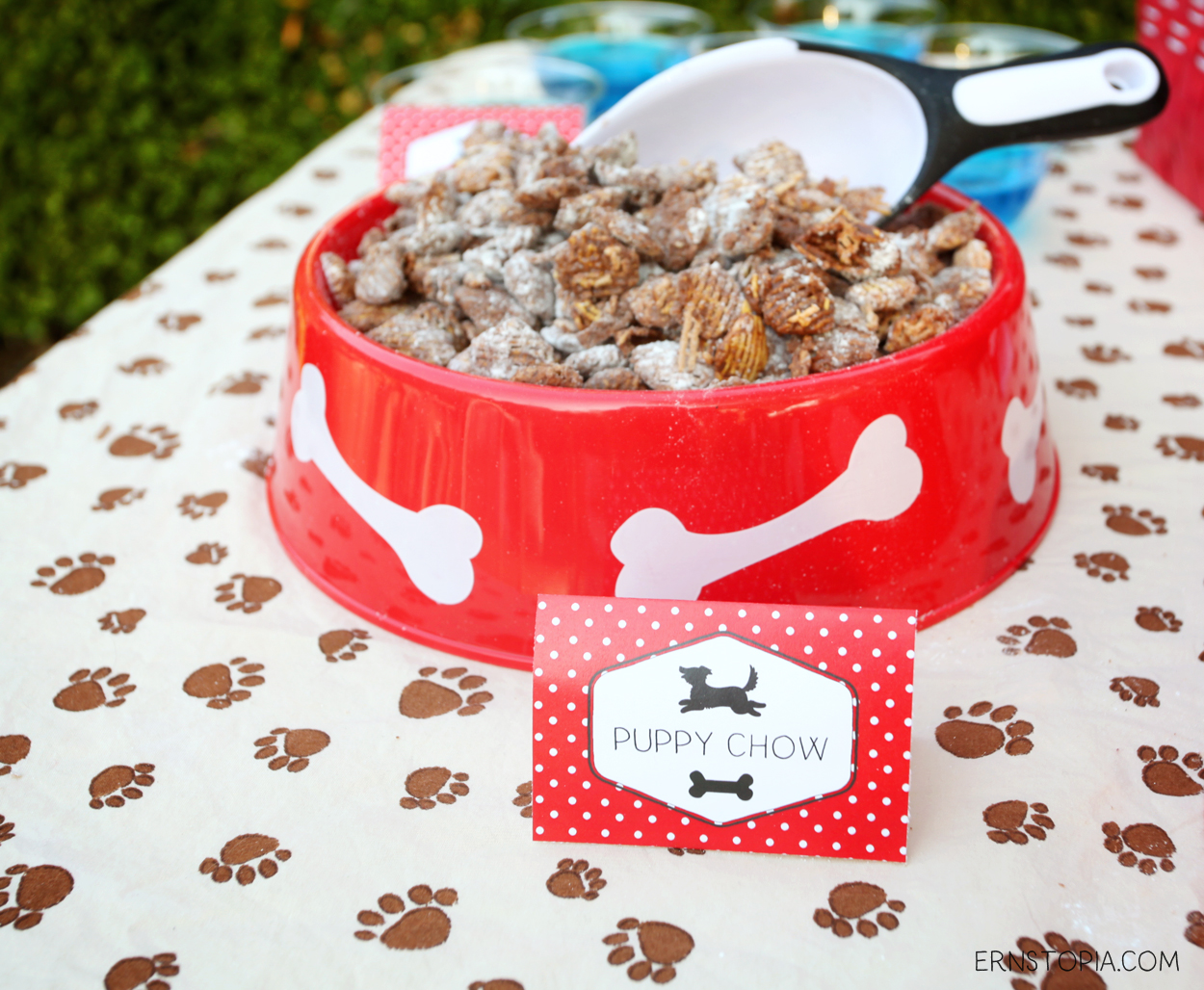 Puppy Chow
2017-09-24 21:49:22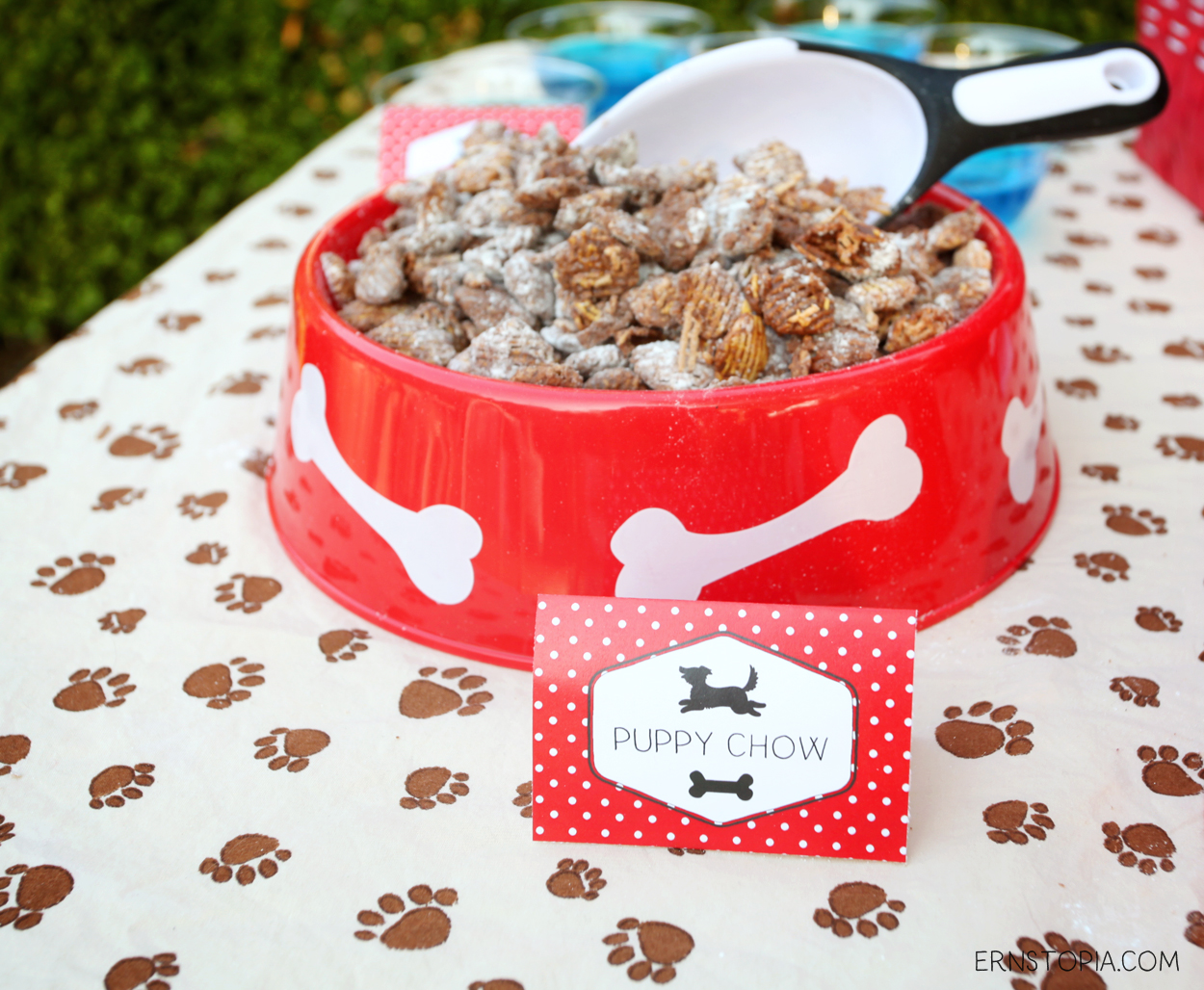 The perfect mix of chocolate, peanut butter and crunchy cereal.
Ingredients
1 (12 ounce) bag chocolate chips, 1⁄2 cup butter, 3/4 cup butter, 1 (12 ounce) box Crispix cereal, 1 lb confectioners' sugar
Instructions
Melt chocolate chips, butter & peanut butter over medium heat. Stir to blend.
Pour over Crispix in large bowl.
Pour confectioners sugar in paper grocery bag.
Add Crispix and shake vigorously until it breaks apart. Serve in new doggie dish.
Ernstopia http://www.ernstopia.com/