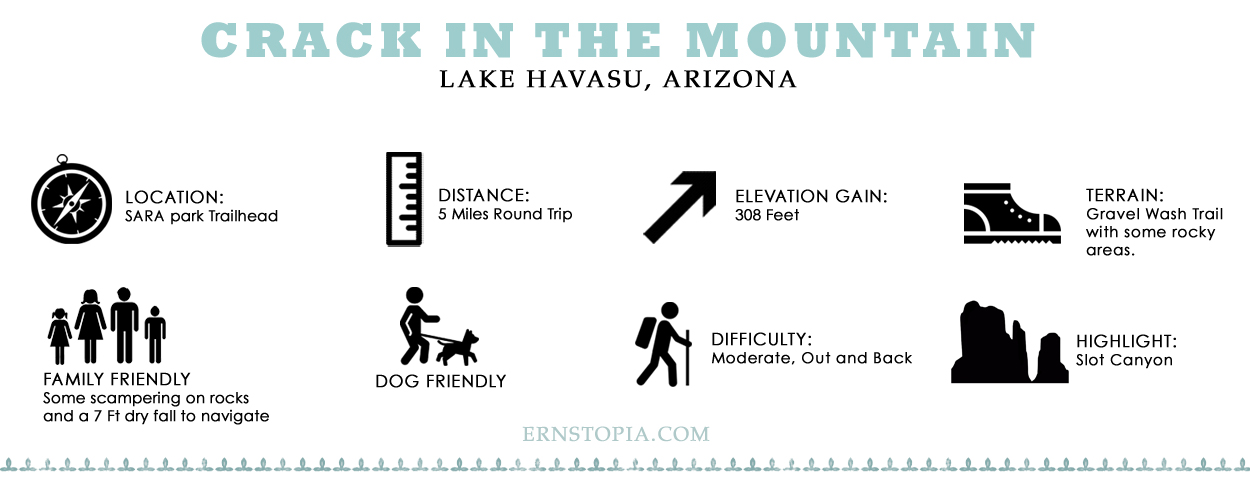 The Crack in the Mountain slot canyon hike goes by many names, (also called SARA's Crack Trail, SARA Canyon Trail or Crack in the Wall), but most people just refer to it as "The Crack." The trail head, located at SARA (Special Activities Recreation Area) Park, is about 15 minutes south of the London Bridge Resort on hwy 95 in Lake Havasu City, AZ. This hike offers a fairly flat out and back trail through the canyon as well as an upper route both ending along the shores of Lake Havasu. The best part of this hike, in my opinion, is climbing up and around all the different obstacles within the slot canyon. If you enjoy scampering around on rocks, it's a really fun way to spend an afternoon.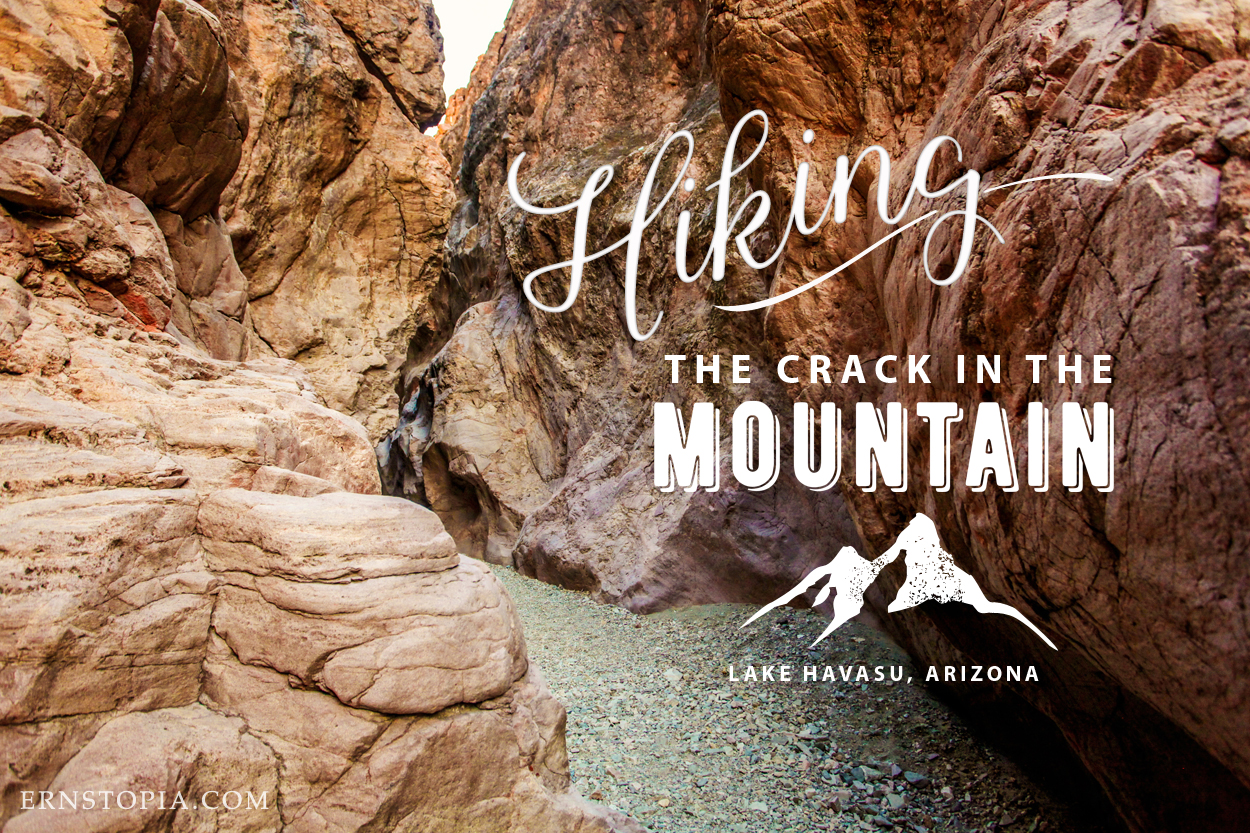 We hiked this trail in December when the temperatures were hovering around 75 degrees. It was the perfect hiking temperature. I don't think I would try this one in the summer as daytime temperatures can reach up to 120 degrees, but it's perfect in the off season as long as you are prepared with enough water to stay properly hydrated. You should also be aware of the potential for flash floods. Do not hike in wash when heavy rainfall is expected. The trail markers aren't always obvious, but if you are walking along and see the yellow post markers, you are going the right way. A couple times, we popped onto the blue trail when it paralleled the wash because it was just slightly higher up and easier to walk on than the sand and gravel of the wash trail.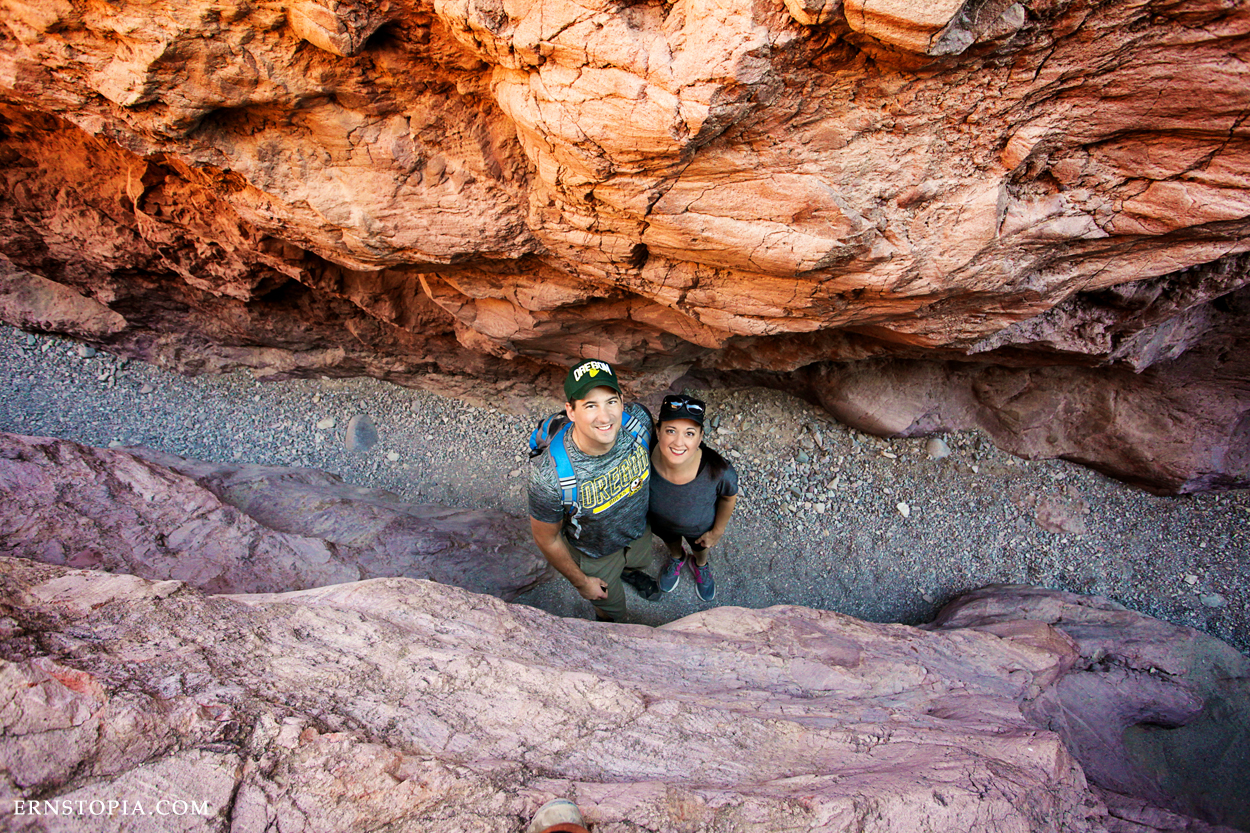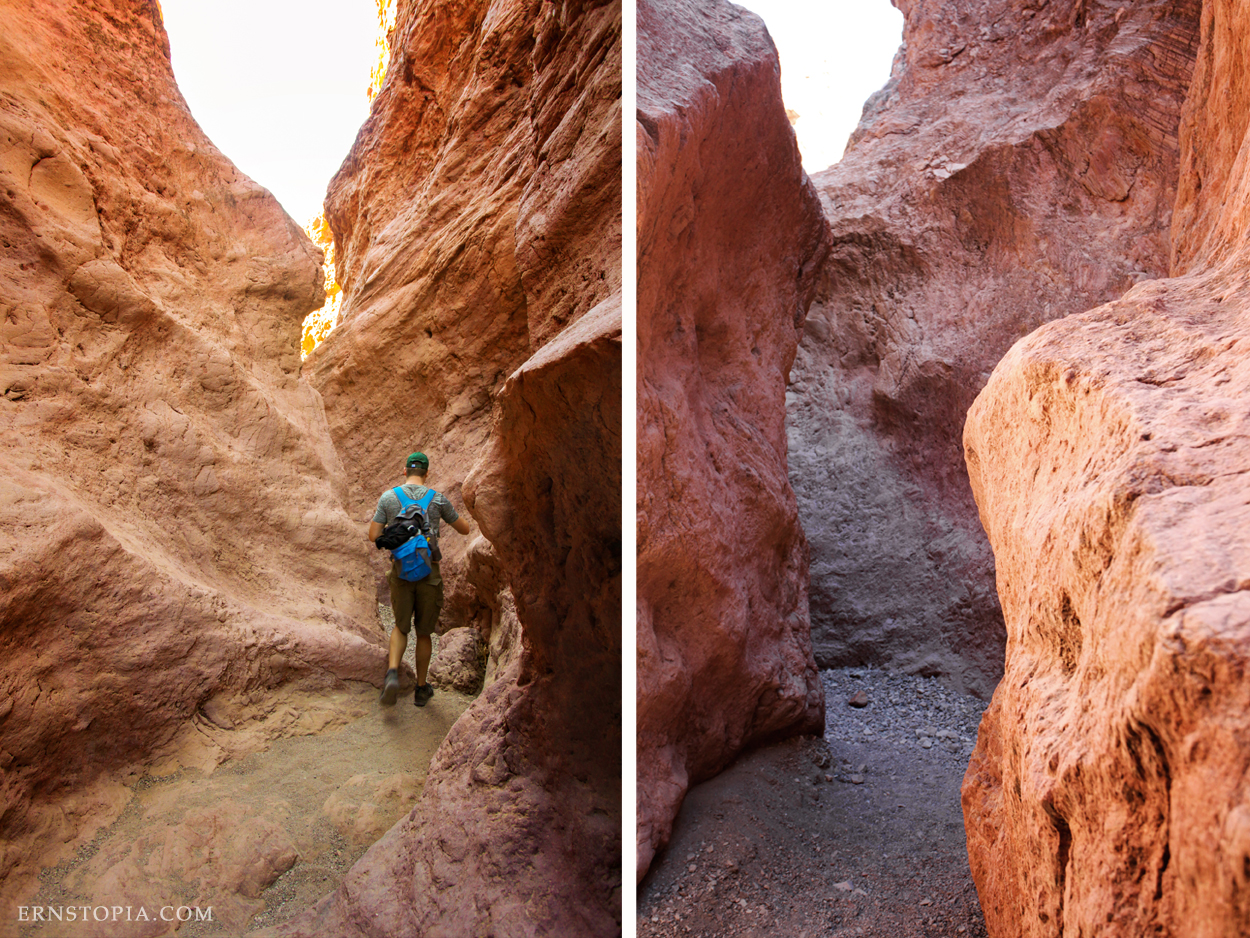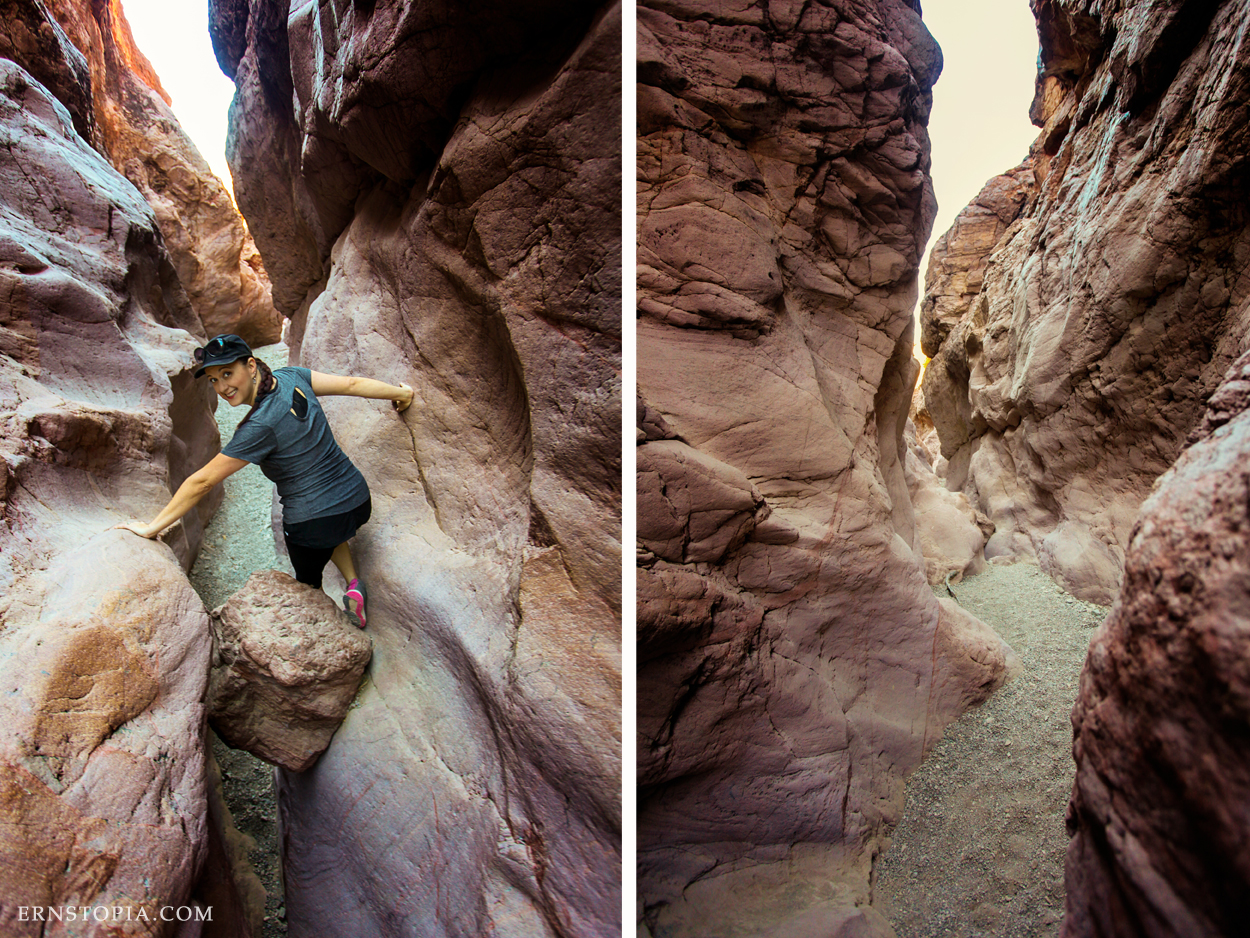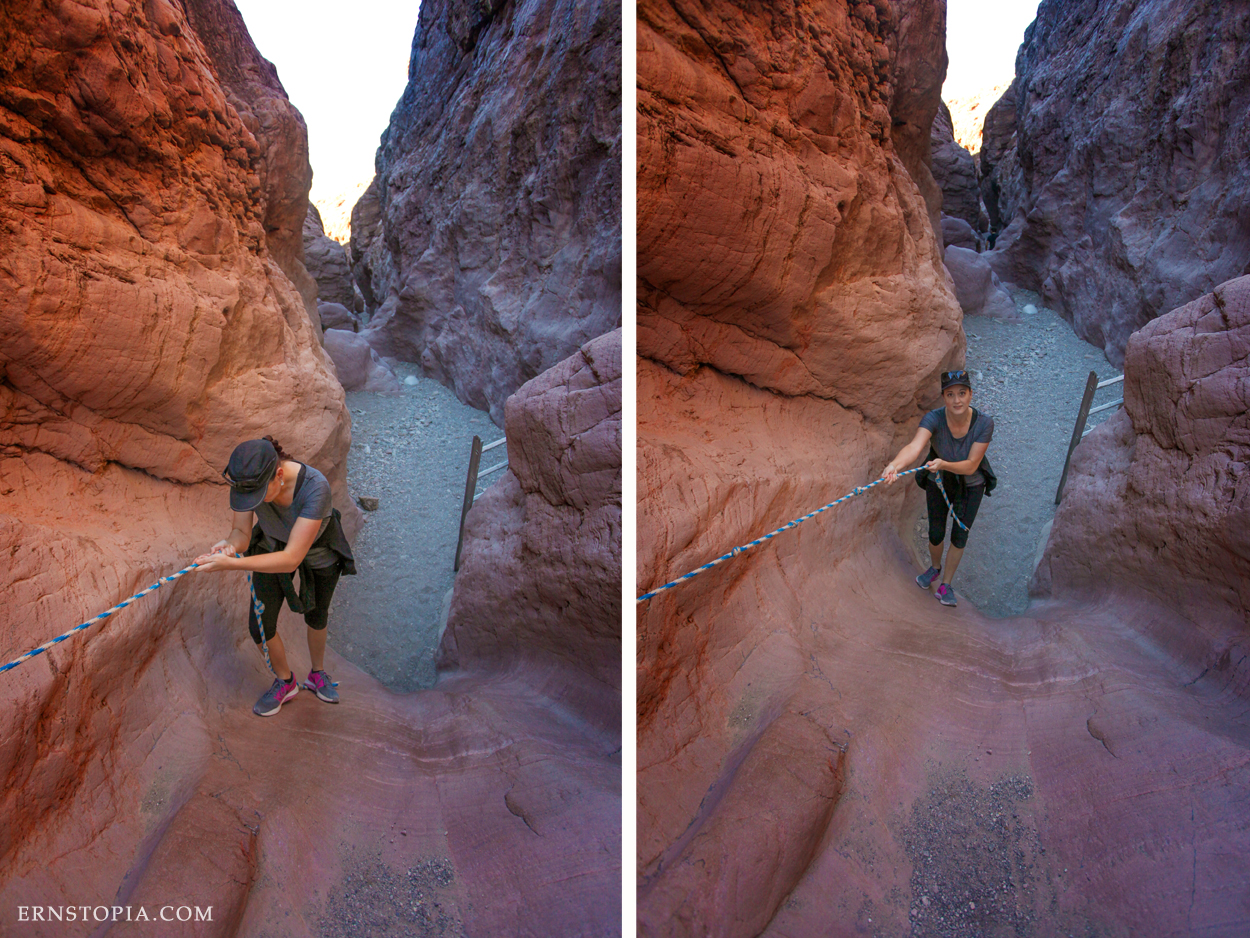 There is a 7 foot drop at one point in the slot canyon, but luckily there is a rope to help you navigate the way down (and back up). Small children will likely need assistance, but for the most part, this was a piece of cake! If this section seems like too much of a challenge, there are other trails that you can take that circumvent the slot canyon altogether by going along the upper rim. That being said, I was surprised by how many kids and even dogs were able to climb back up this wall.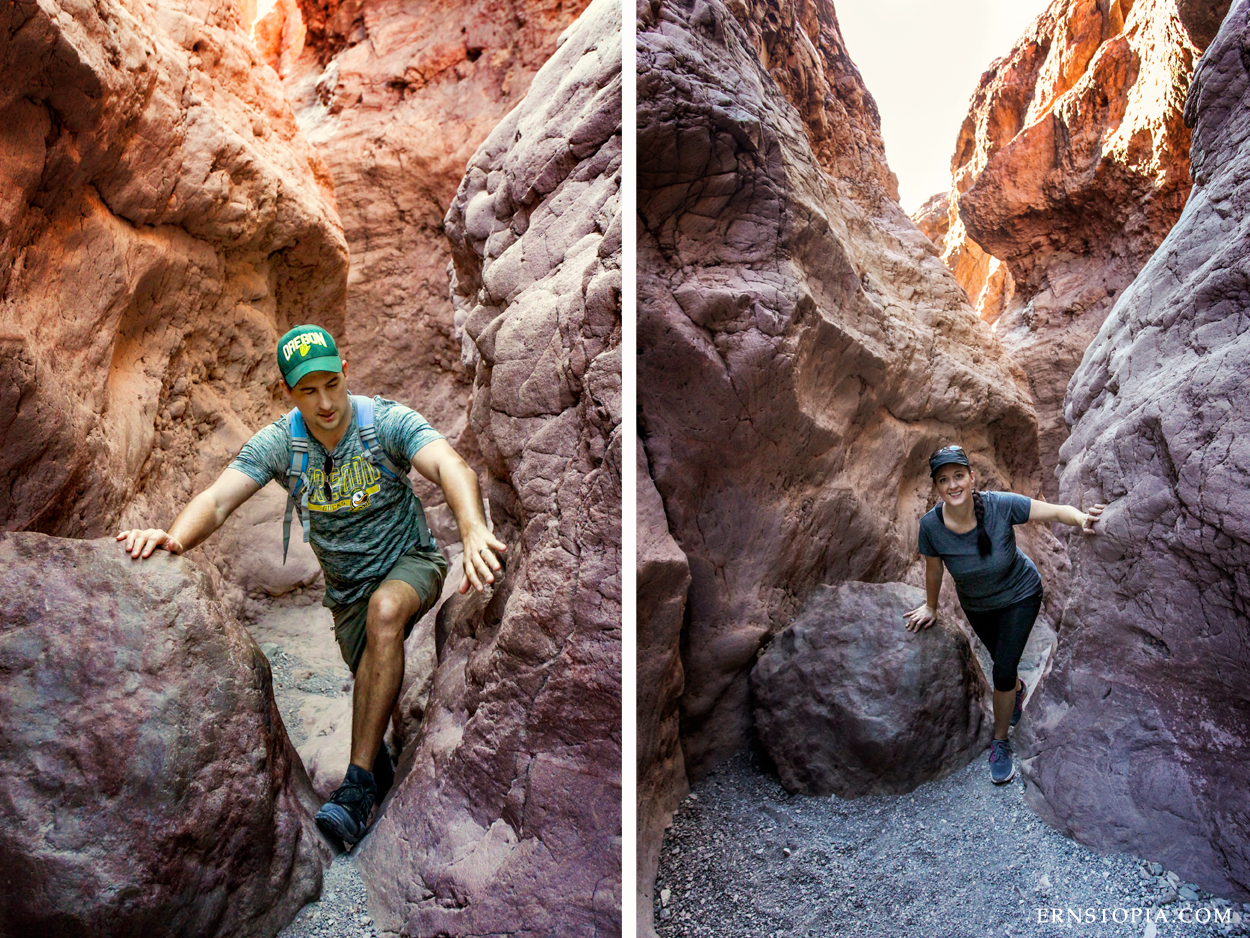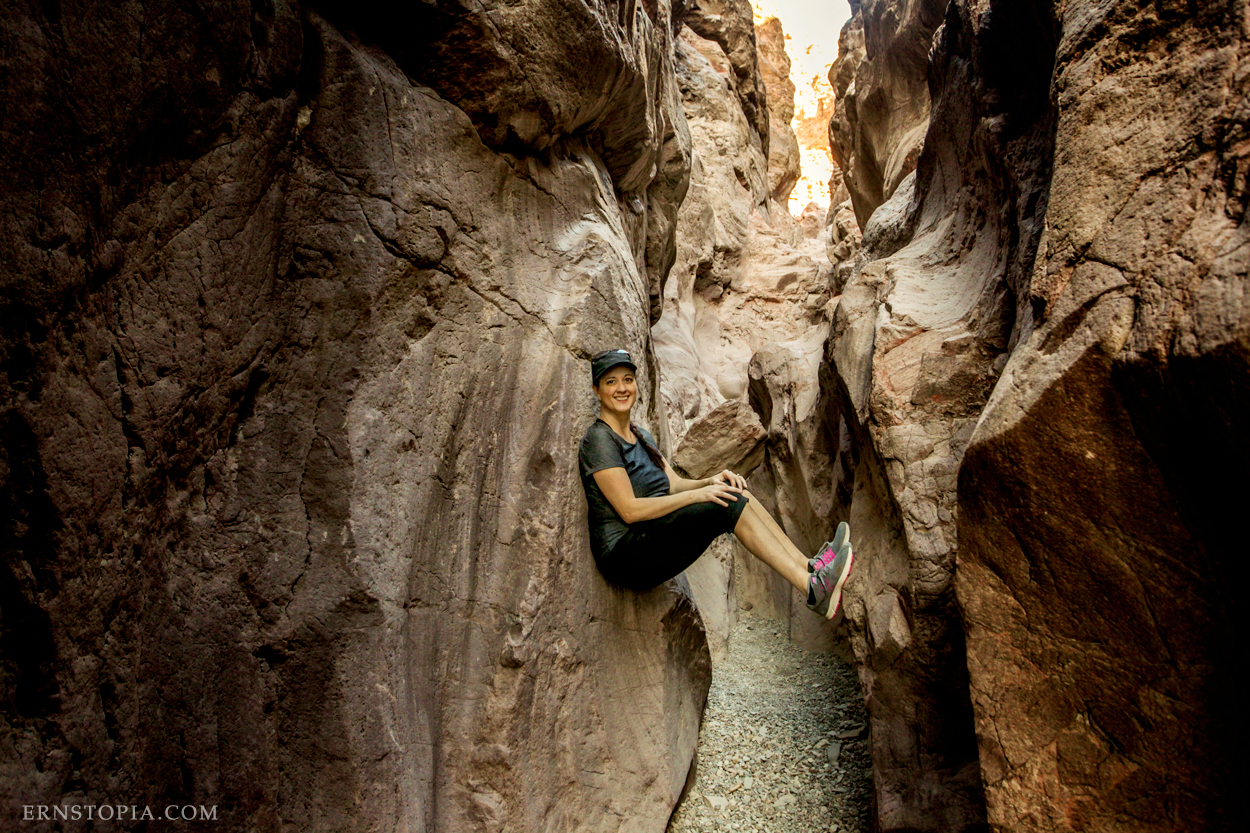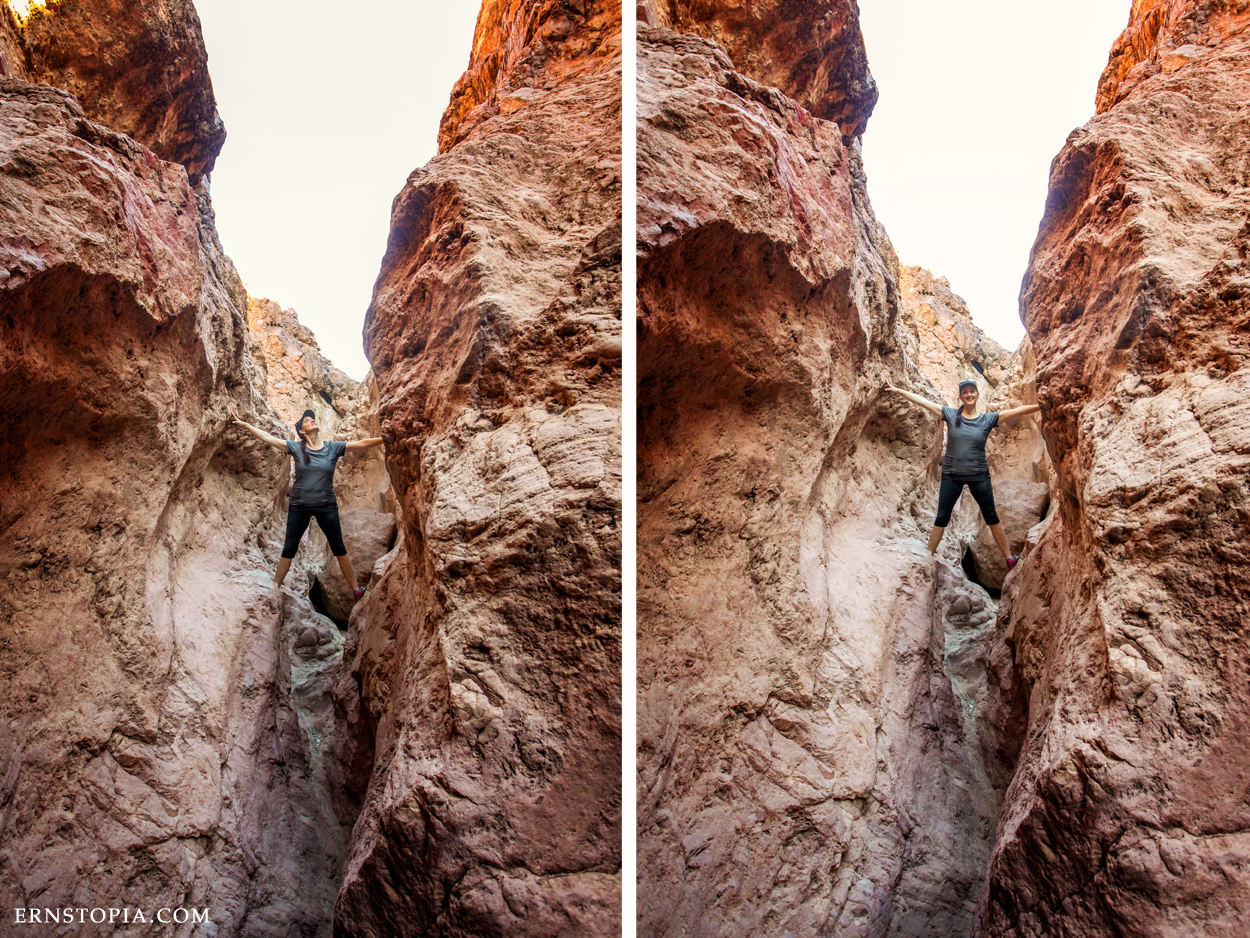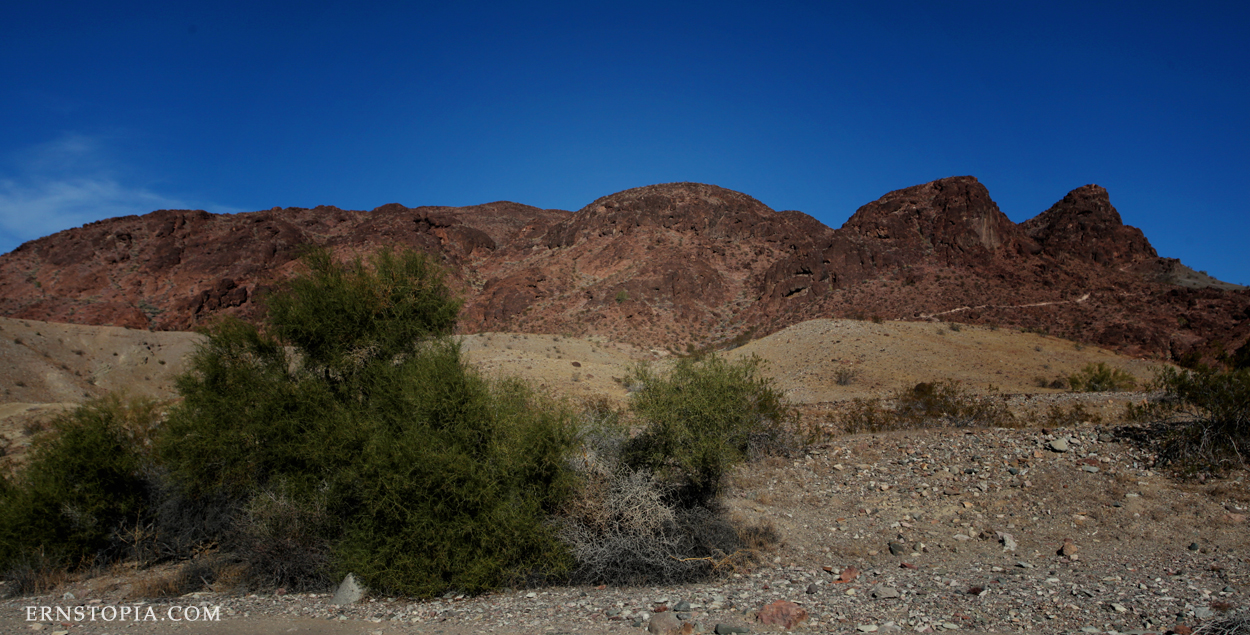 As you exit the slot canyon, you are once again hiking along the wash surrounded on either side by rugged rock. These beautiful red rock formations against a cloudless blue sky were a welcome sight for these Oregonians who are used to living under grey skies for months on end!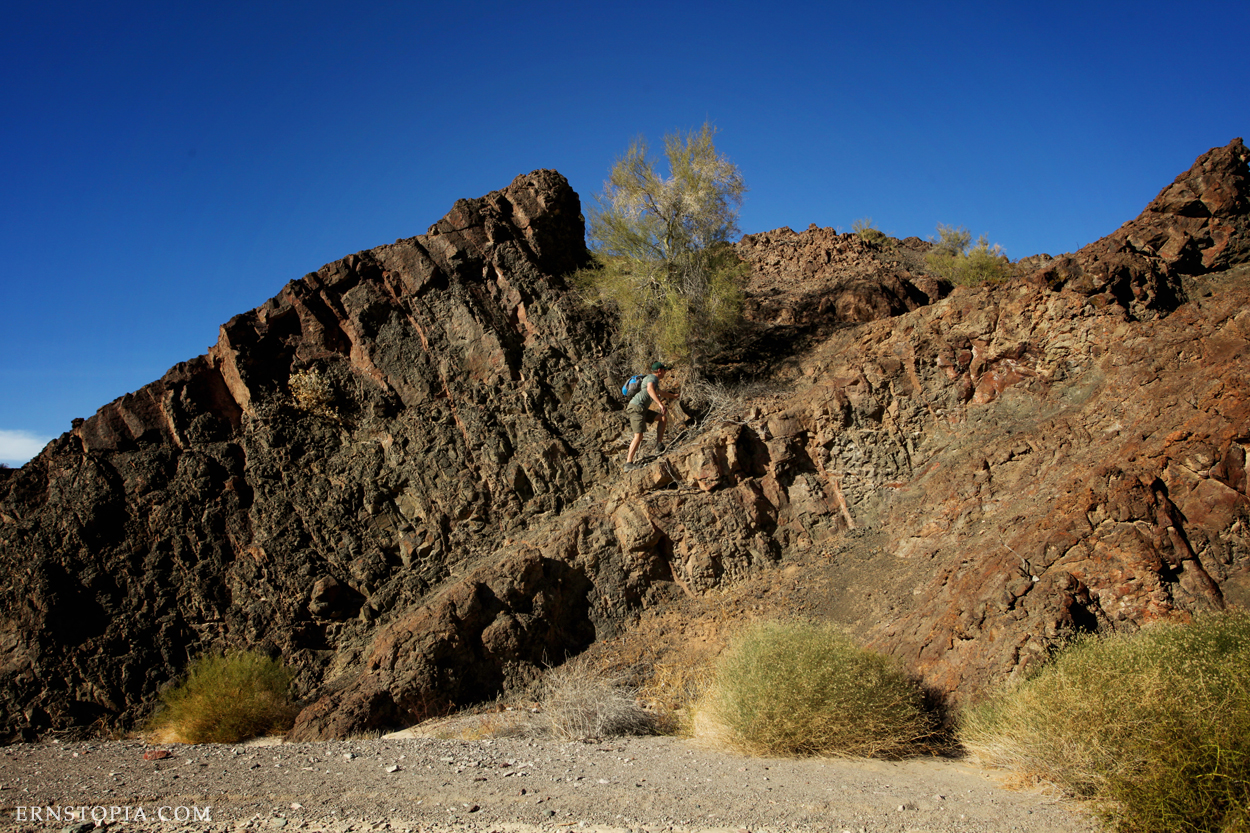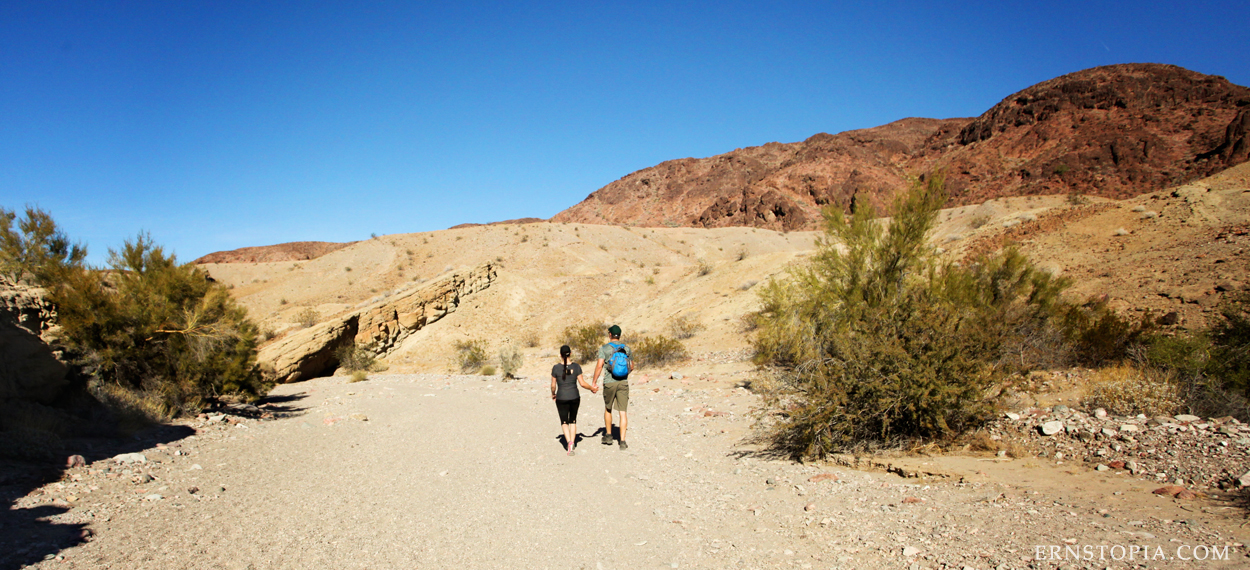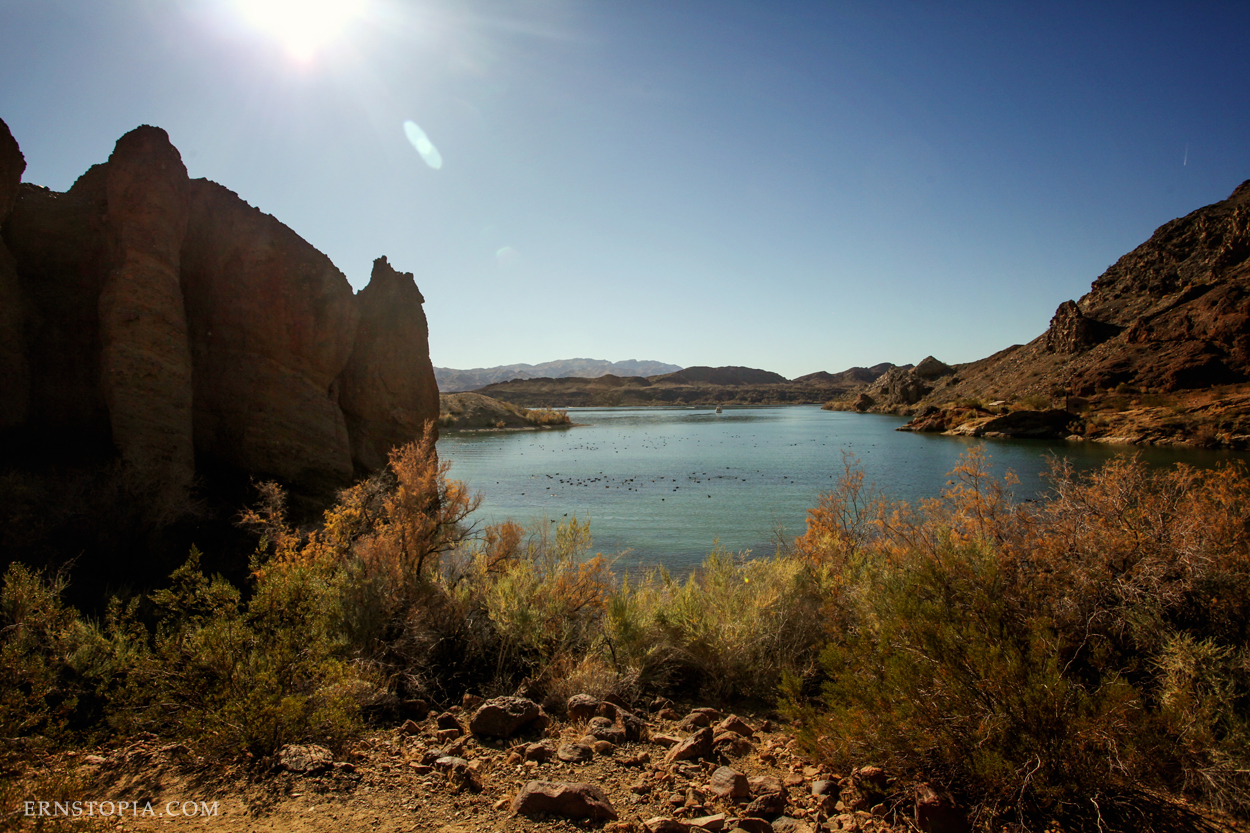 After hiking for a while along the gravel wash, we finally reached our destination…Balance Rock Cove on Lake Havasu! The blue-green water in this section is just so beautiful and clear and was named "havasu," which is an Indian word meaning blue-green.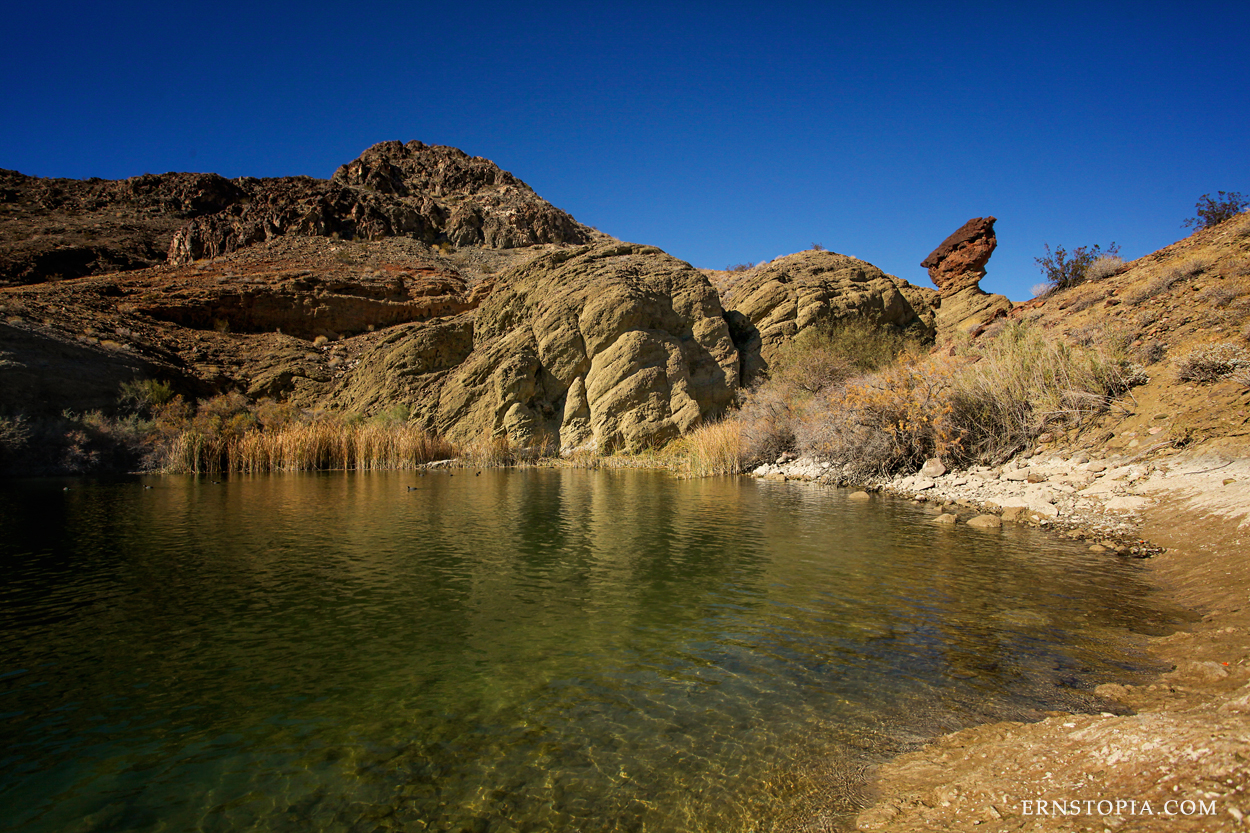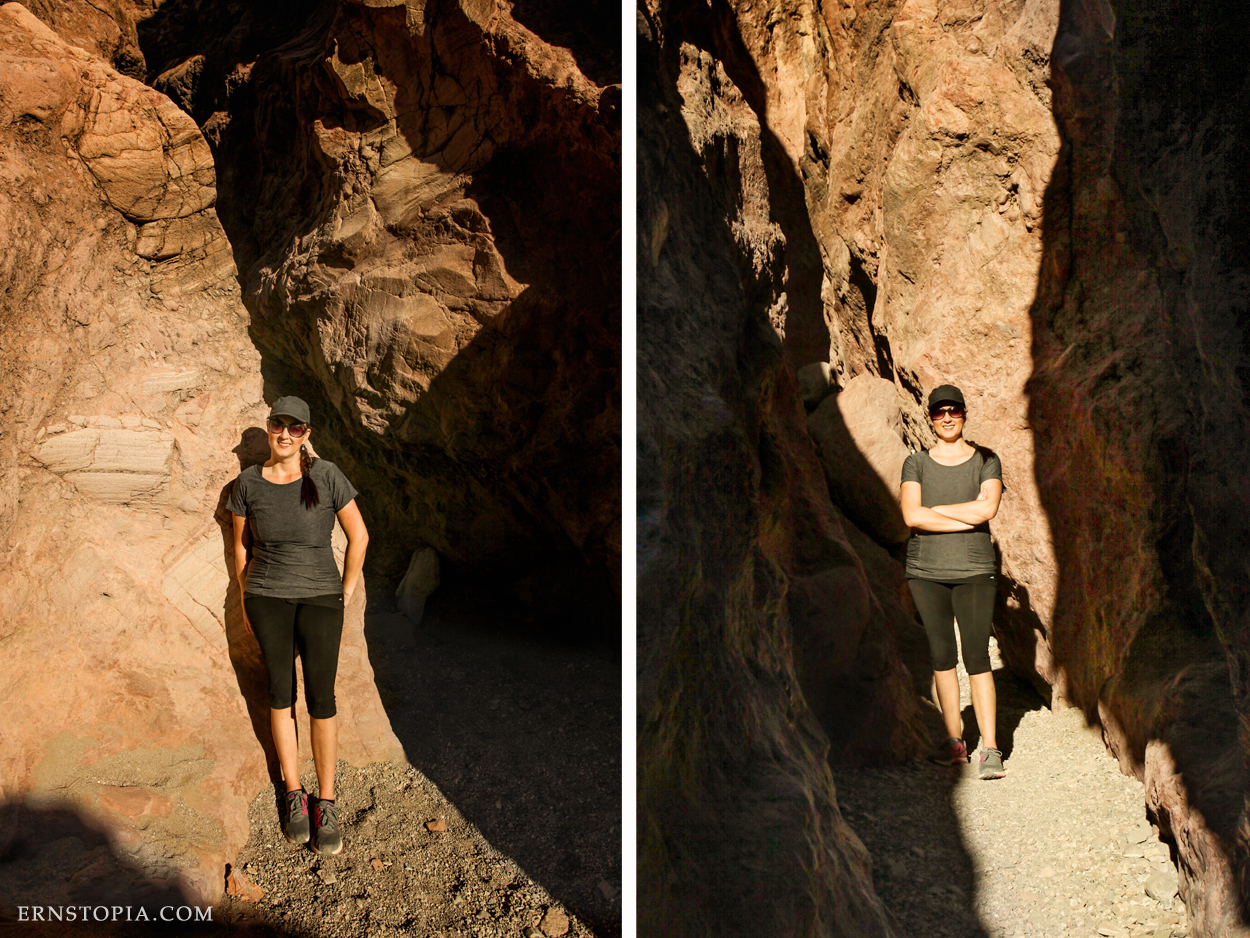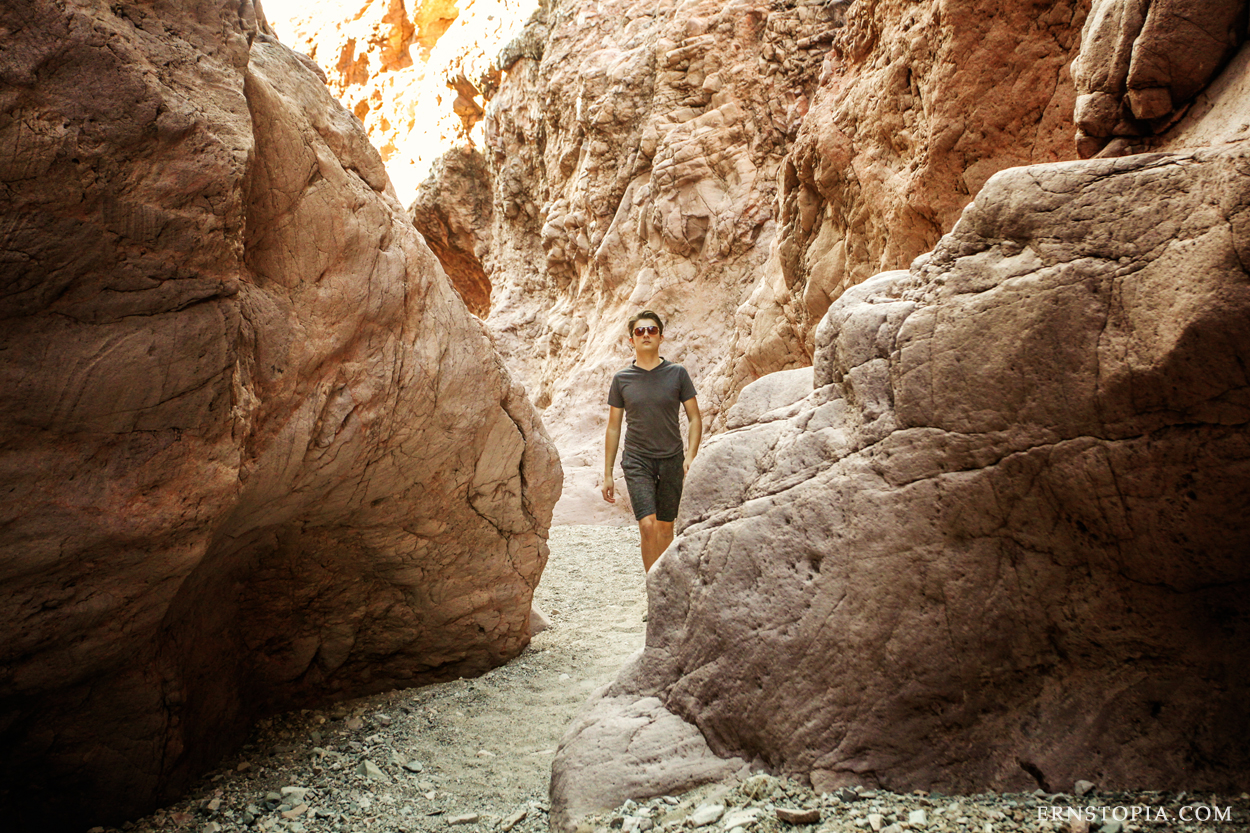 A quick shout-out to our son who helped us with some of the images in this article.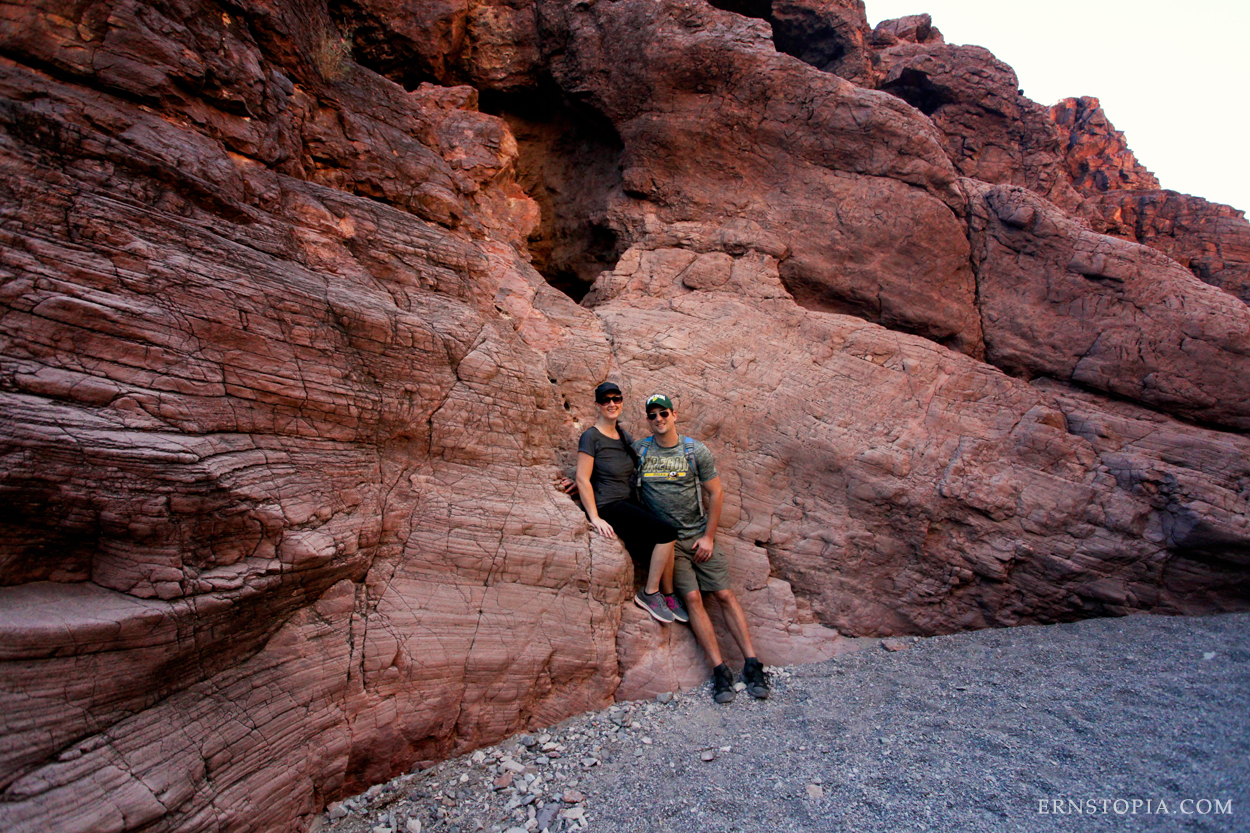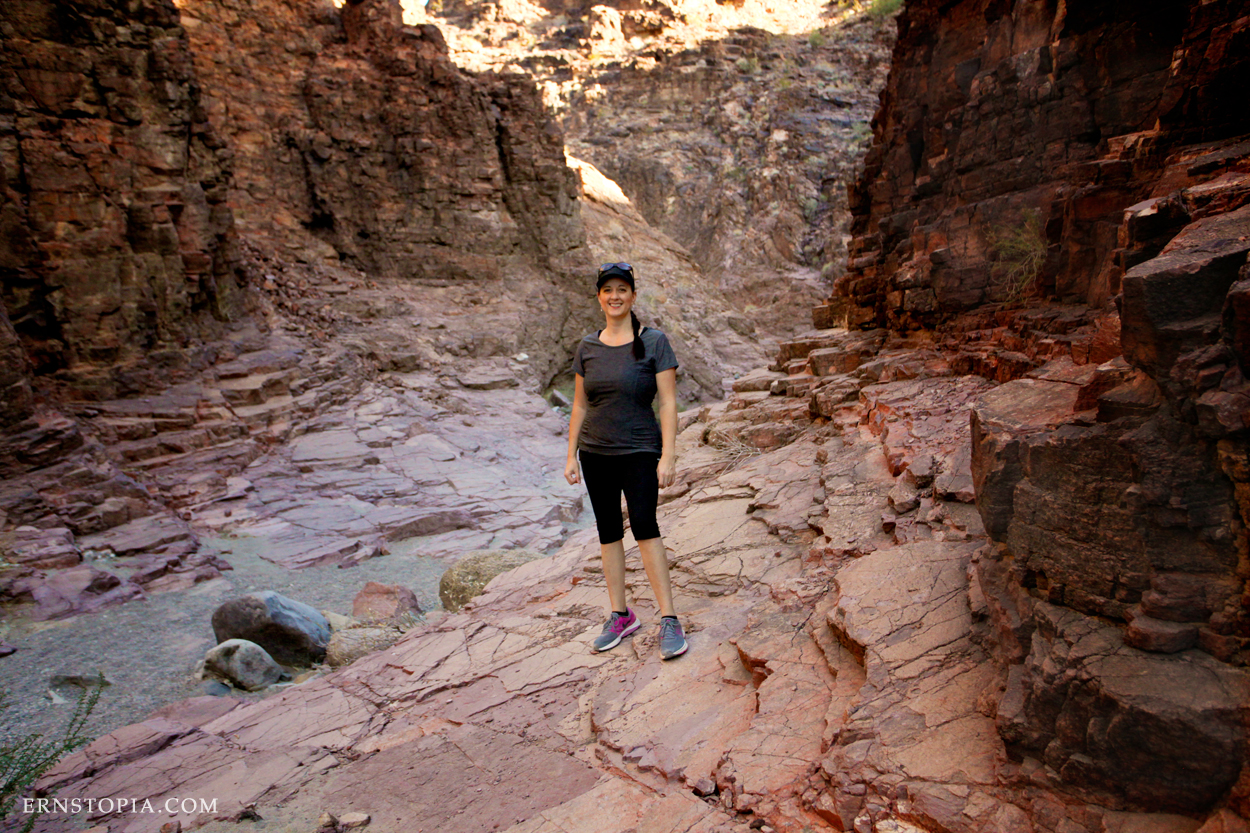 This desert trail is easily one of my top favorite hikes of the year. I felt like a kid climbing all over the rocks. As a photographer, it was an amazingly diverse scenic area that kept me engaged the entire time. Living in the PNW I have become accustom to hiking among tall trees in densely forested areas, so it felt especially great to have so much wide open space all around. It felt like we were in the middle of nowhere and at times we were the only hikers around. I really loved the novelty of not bundling up for a hike in middle of winter. Wearing short sleeves in December…yes please! Any excuse to get out and explore the outdoors and get some sun on my skin is such a bonus!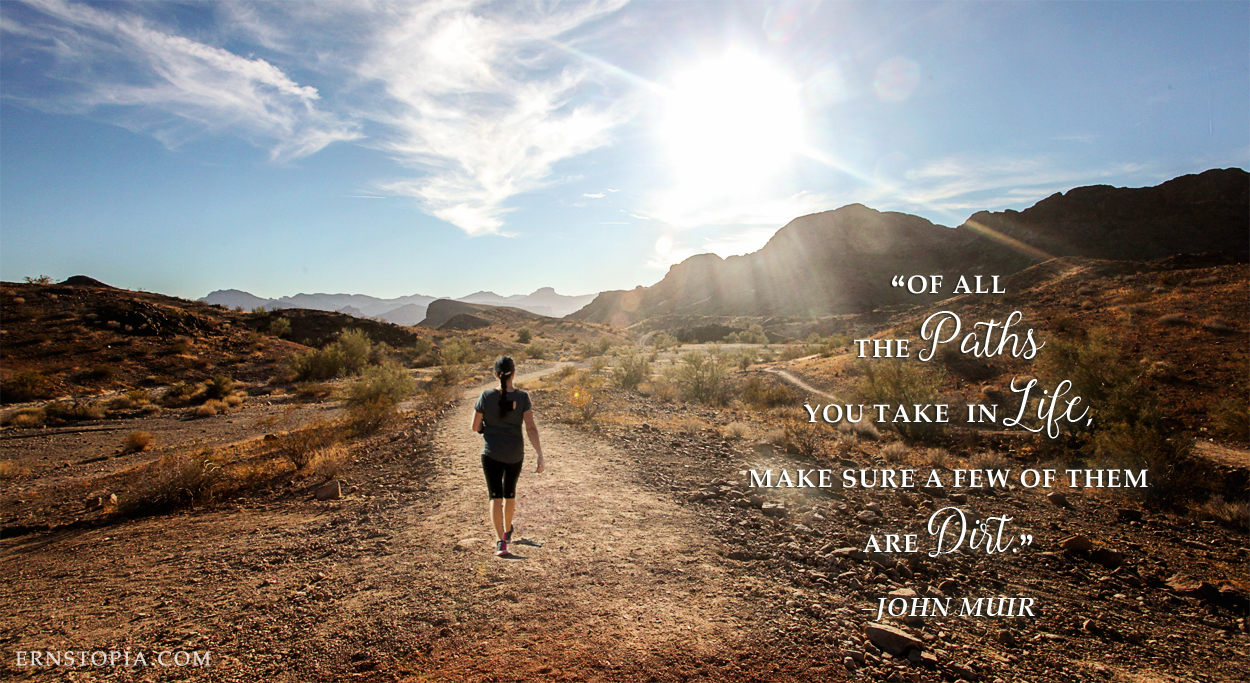 This trail is fun for the whole family. Kids will enjoy climbing all around on the rocks…it's like nature's playground. At least that's how I felt as an adult! Younger kids (and small dogs) may need assistance on some of the steeper drops, but the rest of the hike is pretty easy. Be sure to bring a picnic lunch to share once you get to Balanced Rock Cove. If your family enjoys camping, there are campsites at Balanced Rock. The daytime user fee is $10 a day for up to six (6) people, with a $2 fee for each additional person. If you intend to camp, an additional overnight fee of $10 is good until 9 a.m. the following day.


This was more of a hiking adventure than a photography expedition so the images in this article are primarily to capture the events along the trail and not to hang on the wall. I'm certainly not an expert on shooting in slot canyons, but there are some pretty universal truths that can help improve your images. When shooting inside a slot canyon lighting is everything. Look for areas lit by reflected light rather than direct sunlight and make sure to adjust your camera along the way as different sections will have varying degrees of light. Keep your eyes open for interesting shapes formed by the canyon walls. Often the narrowest areas produce some interesting shapes where the light glows in the center. I would love to go back and take my time and properly capture the nuances of "the crack."
Click below to Download a Trail Map: