Baby It's Cold Outside!
Here in my neck of the woods, we have been having record-setting rainfall and flooding. It's downright miserable out there! When my kids get off the school bus, they are pretty cold, so I wanted to create a little something special to help them warm up. I am just thrilled at how my little hot cocoa bar turned out. Now that I've got it all set up I just have to refill the carafe before they get home and everything else is ready to go!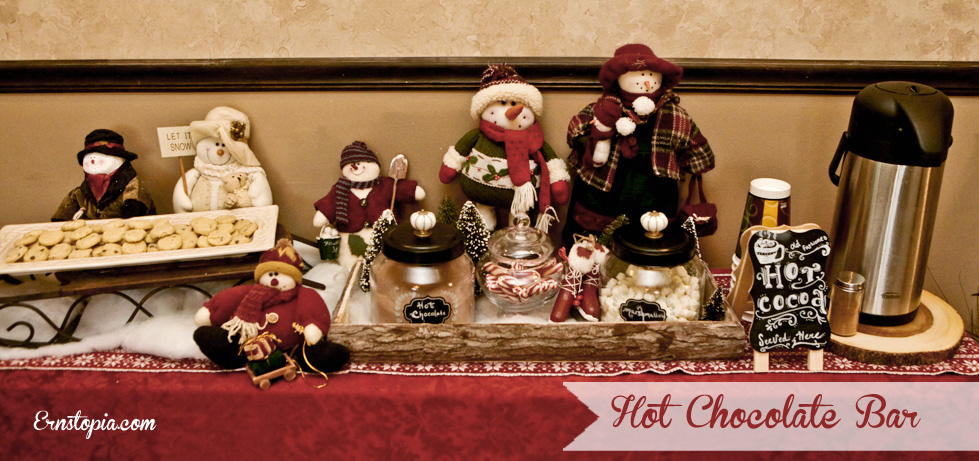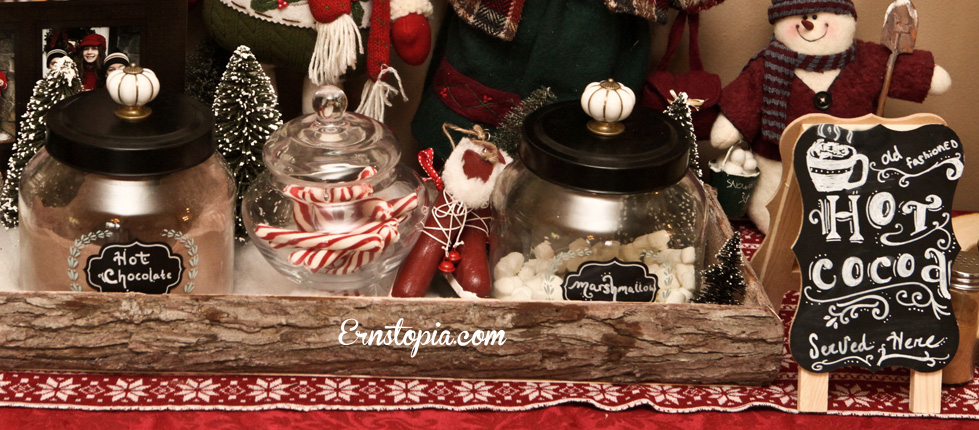 Using canisters I purchased at Tuesday Morning, I added hot chocolate mix, marshmallows and some cute little candy cane sticks that can be used to stir up the cocoa.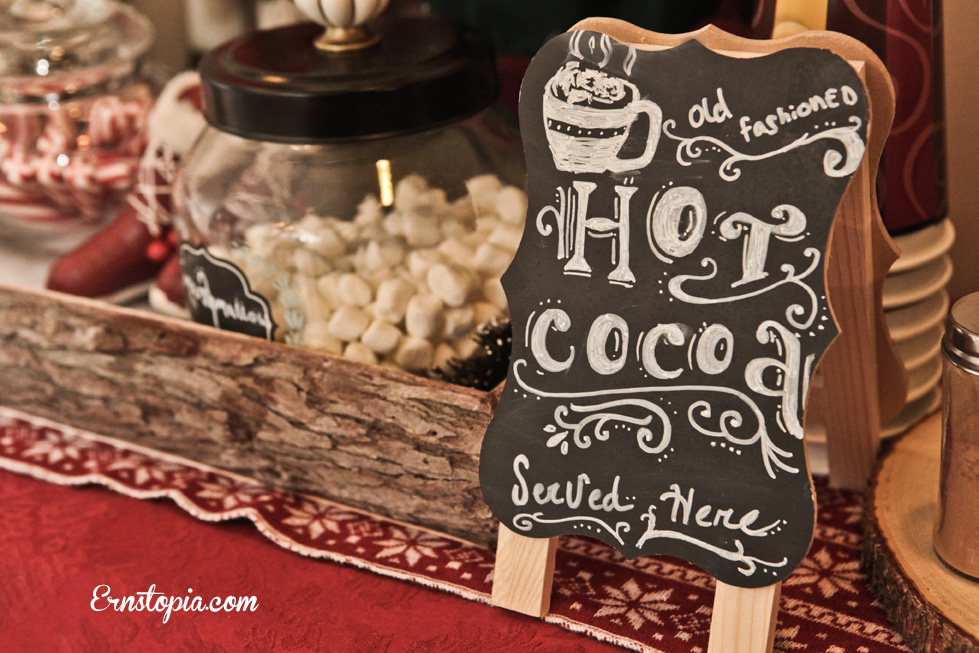 One day before a family gathering, my daughter whipped up this adorable little "Old Fashioned Hot Cocoa Served Here" chalkboard sign in just a matter of minutes! I was blown away! I think this little sign might be one of my favorite parts of this set-up! I really haven't jumped on the chalkboard bandwagon much, not because I don't like the style, quite the opposite! I think it's really fun and I love all the creative hand-drawn lettering. The reason I haven't attempted to try it is because I'm such a perfectionist that I figured it would take me forever to create something I would be happy with. Lucky me…my daughter seems to have the knack!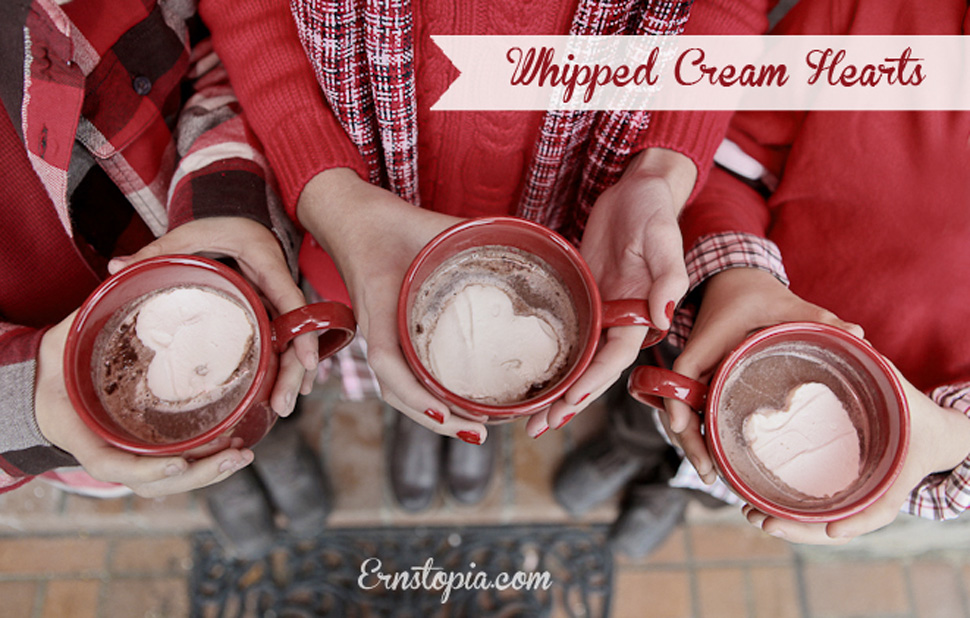 If mini marshmallows aren't your thing, you can always top your hot chocolate with these easy-to-make Whipped Cream Hearts. The instructions can be found here!